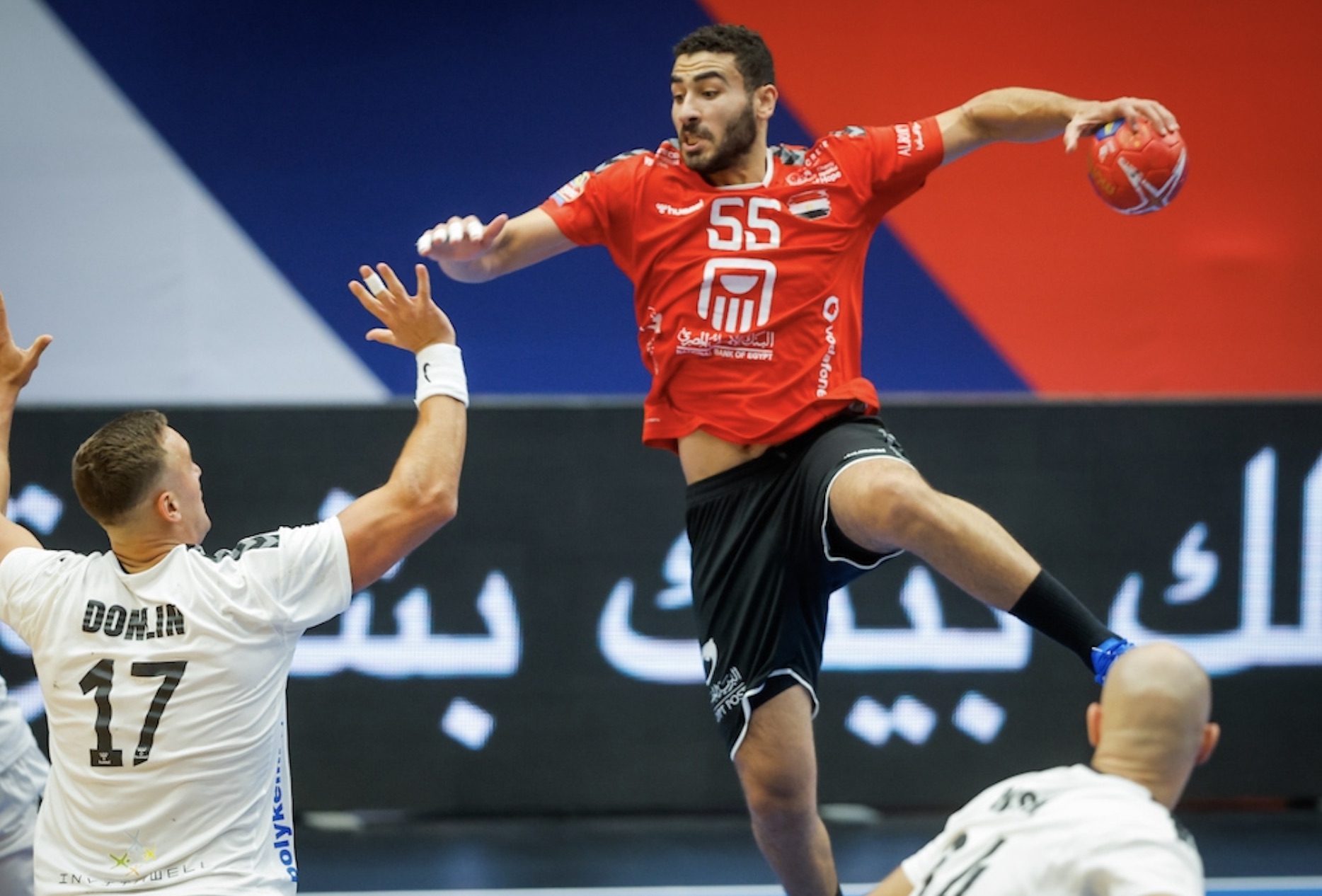 Egypt's National Handball Team defeated the United States in a 35-16 victory win in the final Group G of 2023 World Men's Handball Championship on Tuesday, 17 January.
The Pharaohs maintained their perfect score after three consecutive wins, defeating Croatia in a historic 31-22 win on Saturday, 13 January, and Morocco in a 30-19 victory on Sunday, 15 January, securing its spot in the second round. The team finished top of their group with six points.
From the outset, Egypt had a dominant lead with 19-7 at halftime, and a 35-16 win, making it the team's biggest win in the World Championship. Goalkeeper Mohamed Ali was named Man of the Match, marking a 47 percent save rate.
The United States had beaten Morocco in a 28-27 win on Sunday, 13 January, but lost 40-22 against Croatia. In a heated match, Croatia beat Morocco to the second round in a 36-24 on Tuesday, 17 January.
In the main round, Egypt will face Belgium on Thursday, 19 January, Bahrain on Saturday, 21 January, and Denmark on Monday, 23 January.
---
Subscribe to our newsletter
---