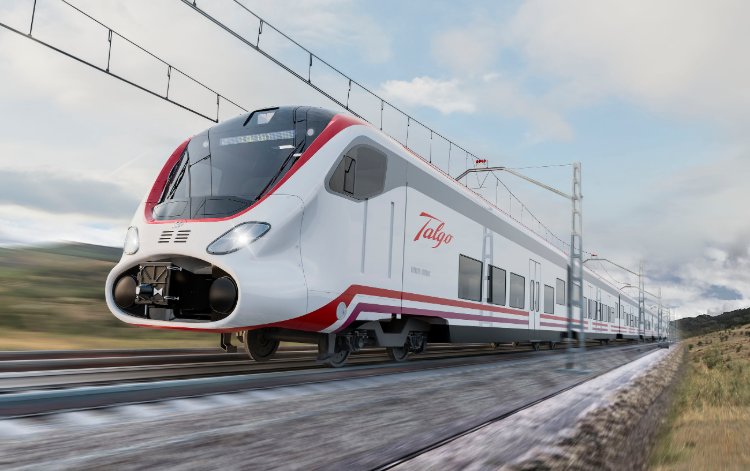 As of Sunday, 5 February, the Talgo luxury train began its first trip across Egypt at 10:50 PM, its route spanning from the capital Cairo to Luxor. This is the train's Upper Egypt line, departing from the Rameses Station, expected to arrive at Luxor on 6 February at 8:50 AM.
Authorities disclosed that the train was scheduled to stop at four stations: Giza, Assuit, Sohag, and Qena. This same route will run on Mondays, Wednesdays, and Fridays weekly.
The train, which runs at 120 kilometres per hour, has two classes. For the full trip from Cairo to Luxor, the first class is priced at EGP 600 (USD 19.80), and the second is priced at EGP 400 (USD 13.20). Prices will differ depending on which station passengers offboard at.
Several new lines for the Talgo are in development, including the Cairo-Alexandria line which will come into operation late December 2023.
The Talgo is part of governmental efforts to upgrade railroads across Egypt, as part of a cooperation project with Spanish transportation company Talgo.
Minister of Transportation, Kamel el-Wazir, noted that the trains are crafted using aluminium which serves to reduce fuel consumption during the journey due to its lightweight nature. Additionally, passengers with special needs are granted informational display screens in the first class, and a central screen in the second.
The carriages are fitted with air conditioning and surveillance, he noted, the latter of which is for security purposes.
So far, Egypt has received a total of four passenger trains from Talgo, per a EUR 157 million (EGP 5.1 billion) contract signed in 2019. As such, it is expected to receive seven trains total, including one as a gift.
The Talgo are composed of five first-class railcars, eight second-class railcars, a caboose, and an engine car.
---
Subscribe to our newsletter
---