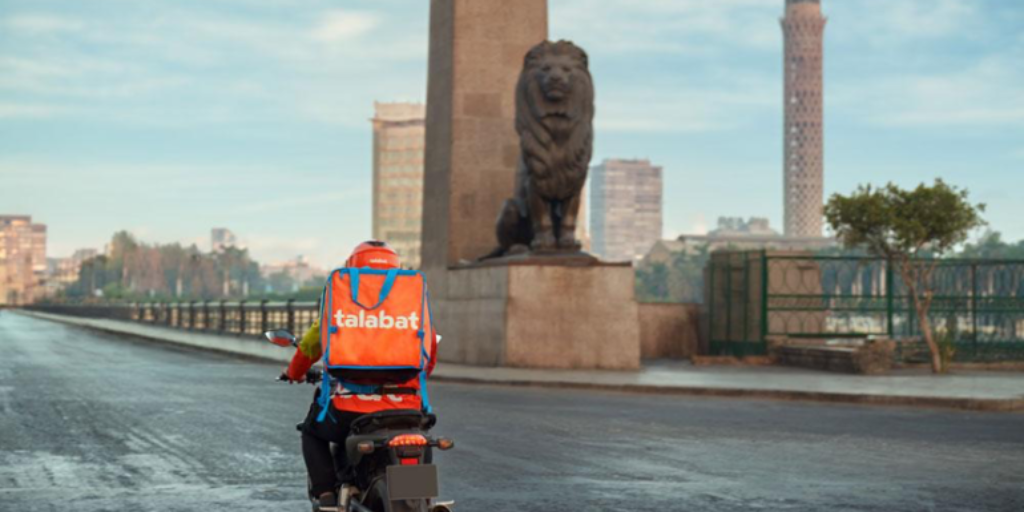 In a 2022 YouTube video shot on the front camera of his smartphone, driver and community organizer Mahmoud El Soori detailed the mounting hardships facing people like himself, who work for ride-hailing applications like Uber, Careem, or inDrive. 
"If I complete a trip for EGP 100 [equivalent to 3.26 USD], Uber might take up to EGP 30. I'm left with EGP 70. Subtract the cost of fuel, oil, tire changes, spare parts…How much am I actually taking home to my family?" asked El Soori.
Last July, days after a fuel price increase – the third to be implemented in Egypt in 2022 – many ride-hailing platforms raised their pricing schemes. Workers' wages, however, he argued, neither rose enough to meet this increase nor even to help shoulder the cost of maintaining a vehicle. This could not go on. 
His sentiment was shared by thousands of other drivers working for different platforms, who planned a nationwide strike under the banner of the 'Million Driver Initiative,' of which El Soori is the official spokesperson.  
"I want these companies to see that captains are tired and exhausted. It's our right to speak up and demand our rights, because we create profits for [them]," he said in his call to action, in the same video.
Three months earlier, in April 2022, couriers working for the food delivery platform Talabat held a two-day strike to protest low wages. The first strike ever held by app-based delivery workers in Egypt shed light on the safety risks and harsh conditions marring the platform economy. 
Digital ride-hailing, delivery, and other platforms have been playing a growing role in Egypt's economy for the past decade. Since Uber first entered the market in 2014, many more have followed suit: other ride-hailing platforms like Didi; delivery platforms like Talabat, ElMenus, and Breadfast; or domestic labor platforms like Taskty and Filkhedma.
Platform workers – drivers, couriers, and others working for applications like the above – however, continue to count among the country's most vulnerable, facing a flurry of economic and physical safety struggles which have increasingly come to light in the past year.
As workers speak up to bring these challenges to the forefront, how have platforms responded to their calls for fairer pay and work conditions?
A report published on 17 March by the Access to Knowledge for Development Center (A2K4D) at the American University in Cairo (AUC) brings a mitigated answer to this question. 
Under the title 'Platform Workers Amidst Egypt's Economic Crisis,' the  2022 Egypt Fairwork report, launched at the RiseUp Summit for entrepreneurship and innovation, evaluates ten digital labor platforms against five principles of fair work: pay, conditions, contracts, management, and representation. At the outcome of research, each platform is assigned a score out of ten. 
Based at the Oxford Internet Institute and the WZB Berlin Social Science Center, the Fairwork project comprises a global network of researchers in thirty countries – including, since 2021, Egypt. 
This year, on the one hand, the report shows substantial improvement among several of the platforms surveyed last year, highlighting the role of both platforms and policymakers in these advancements. 
On the other, findings demonstrate persisting challenges in a professional landscape made ever more precarious by the current economic downturn. 
A precarious employment framework
"Platform workers can be described as one of the groups whose situation is most precarious in times of crisis," said journalist and political economist Mohamed Gad, speaking at the Fairwork launch event. 
He went on to highlight three reasons for platform workers' particular vulnerability to the current economic downturn. 
First, as low-wage laborers, platform workers are especially impacted by inflation. While the report finds that eight out of the ten platforms examined do pay their workers at or above the minimum wage, which in 2022 stood at EGP 2400 (USD 78) per month, only one could provide evidence that it pays its workers a living wage — assessed at EGP 5045 (USD 164) per month. 
Second, not having fixed contracts puts platform workers at greater risk of job loss – which directly correlates with the fact that, third, most platform workers inhabit a murky legal area, and therefore do not benefit from the social protections afforded to formal employees in times of crisis. 
Ride-hailing services, like Uber or inDrive, fall under the framework of the Ride-Sharing Law No.87/2018, which requires transportation services companies to formally register their workers and pay social insurance contributions. However, as the report highlights, other types of platform work like delivery, tutoring, or domestic services, remain mostly absent from the framework regulating social protection.
Since 2019, these regulations have been gathered under the umbrella of the Social Insurance Law no.148/2019,  which divides those eligible for insurance into regular and irregular workers. Most platform workers do not meet the conditions needed to qualify as regular workers. As for irregular work, the law lists specific professional sectors that fall under this category, of which platform workers do not form part. 
The latter are usually treated by platforms as self-employed or independent contractors, meaning they seldom benefit from health, social, and accident insurance; sick pay; or other protections afforded to employees under Egyptian law. 
A fourth challenge currently impacting ride-hailing and delivery workers in particular is the increase in fuel prices, which rose three times in 2022, and again in March 2023. 
A scroll through the public Facebook group 'Captains of Egypt' quickly attests to these mounting concerns. 
Multiple drivers share that they need to work longer hours to cope with inflation, whether as full-time drivers or by taking on driving shifts in the evening to supplement other income sources. 
Additionally, several platform drivers who do not own cars and instead rent vehicles to use for their driving  have been unable to afford the cost of renting a vehicle to complete trips. The more time passes, the more unaffordable rentals become, and the harder it is for them to resume work – a vicious cycle which leads them into further financial strain. 
"I've been posting all month asking for leads on borrowing a car, but my problem is I can't afford to pay the deposit," writes one user. "I've been out of work for one month now, and I don't have another income source […] If anyone can help, I would be very grateful." 
Additionally, the loosely regulated nature of the sector makes it difficult for platform workers to form unions or organize into legal entities that can represent their interests. 
Absent this framework, grievances or complaints need to be communicated directly to the platforms, and of the ten companies surveyed, only two were able to provide evidence of "a documented process through which worker voice can be expressed," states the report.
Towards more comprehensive regulation
"The global narrative [surrounding platform work] usually revolves around the challenges in this work sector," said Nagla Rizk, Founding Director of A2K4D, speaking at the Fairwork launch event. "But on the other hand, when we look at our own context, in Egypt and other developing countries, while challenges exist, the truth is that this type of work also affords opportunities."
As she went to note, for all the challenges it presents, platform work provides one potential income stream to unemployed or informally employed youth, who in Egypt comprise a hefty 50 percent of the workforce. 
As platforms draw in growing strands of the country's workforce, policymakers have made efforts to bridge the legislative and security gaps impacting workers who fall outside the regulatory framework. 
In August 2022, Egypt's Ministry of Social Solidarity launched the Tareeqak Amen (Your Road is Safe) initiative. The initiative, launched in collaboration with delivery platform Mrsool and later joined by Talabat, targets delivery workers, who number six million people in Egypt. 
Speaking at the Fairwork launch event, Economic Development Advisor at the Ministry of Social Solidarity, Ahmed Fadl, explained that the initiative encompasses five main objectives. The first is extending social security to couriers by providing them with insurance that covers pensions, injury, and death. 
"Under this program, [couriers] can pay a certain sum in accordance with their capacities," explained Fadl during the panel. "So, for instance, they can pay EGP 100 (USD 3.26) this month, then EGP 80 (USD 2.6) the following, or however much they can afford, and put it in a pension plan which accumulates until retirement."
The remaining objectives are providing couriers with access to financing for the equipment they need, such as motorcycles or bicycles; distributing protective gear, like vests and helmets; and finally, the eventual establishment of a syndicate or professional organization to represent couriers' interests.
A balancing act between different stakeholders 
"We want to work with platforms, not against them," senior researcher on the Fairwork project, Batoul Al Mehdar, tells Egyptian Streets. "It was important for us to get through to management, outline the issues, and highlight that this is ultimately in their best interest, in the best interest of the workers, and in the best interest of Egypt's economy at large."
This focus on cooperation with different stakeholders was the driving force behind the decision to launch the report at the RiseUp Summit, an event which brings together dozens of startups, investors, employees, and aspiring entrepreneurs. 
"The point is to help integrate fair working conditions into existing startups, help aspiring entrepreneurs integrate them into their ideas, and help investors be mindful of working conditions in the startups they invest in," she explains. 
In line with this ethos, alongside its breakdown of existing vulnerabilities, the report also highlights efforts taken by various platforms to improve their working conditions, providing replicable models of progressive internal policy. 
These include tutoring service Orcas' implementation of a pay structure that does not incentivize tutors to work long hours and its recent creation of a Facebook page for tutors to express concerns or grievances, and online supermarket Breadfast's adoption of documented anti-discrimination and data protection policies. 
In light of current economic conditions, some platforms, like Mrsool, have also devised strategies to increase their workers' incomes without pricing their services out of affordability. 
"If we raise our prices to increase the courier's income, this increase will negatively affect the customer, whose purchasing power has decreased due to inflation," explains Mrsool Egypt Country Manager, Karim Gamal Awad, to Egyptian Streets. "So we were faced with the dilemma of providing better conditions for the workers without negatively affecting the customers."
For Mrsool, the answer lay in reducing the distance traveled by couriers for individual orders. This allowed workers to make a larger number of deliveries in a given time period, or, even if their incomes stayed fixed, save on the cost of fuel. 
A second measure was dividing orders among couriers based on the type of vehicles they use. For orders within a distance of two kilometers or less, the priority went to bicycle users, ensuring that they could also complete a greater number of deliveries. 
For the time being, none of the digital labor platforms operating in Egypt provide complete fairness, support, and transparency to their workers. Nonetheless, the above examples speak to "the willingness of platform management to model fairer work practices, and is a testament to platform workers' power in bringing their demands to the forefront," reads the report. 
The role of responsible consumption 
Beyond workers' collective action and  government, private sector, and civil society efforts, a fifth actor in the ongoing battle for fair working conditions in the platform economy is consumer behavior. 
The report notes that if a platform registers a low Fairwork score, it does not necessarily mean that it failed to provide fair working conditions, but rather, that they did not have enough evidence to assert that these conditions were in place at the time of writing. Nonetheless, Fairwork ratings still provide valuable insight into working conditions at different platforms. 
As such, one of the project's stated aims is to help consumers make informed decisions about the applications they use, based on the belief that "many consumers will choose the most ethical option when faced with a choice between a poor-scoring platform and a better-scoring one."
The persisting challenges detailed in the report also help keep in mind the difficulties paving every step of a courier, domestic worker, or platform driver's way to consumers' doorsteps. 
"Behind every order that reaches you, there's a story you might not know about," said Awad, recounting the daunting tales he heard from Mrsool's couriers during a company iftar, inviting listeners to be mindful of these struggles. 
At the panel's outcome, Fadl left audiences with a word of advice — one which may be of heightened relevance during the month of Ramadan, when many delivery workers break their fast on the streets to complete the orders they need to make ends meet. 
"On a personal level, if someone is delivering something to me, and they get there a little late, there's no need to blow things out of proportion," he cautioned. "Couriers have a lot of problems, their incomes are very volatile, so there's no need for us to add to their plates." 
---
Subscribe to our newsletter
---