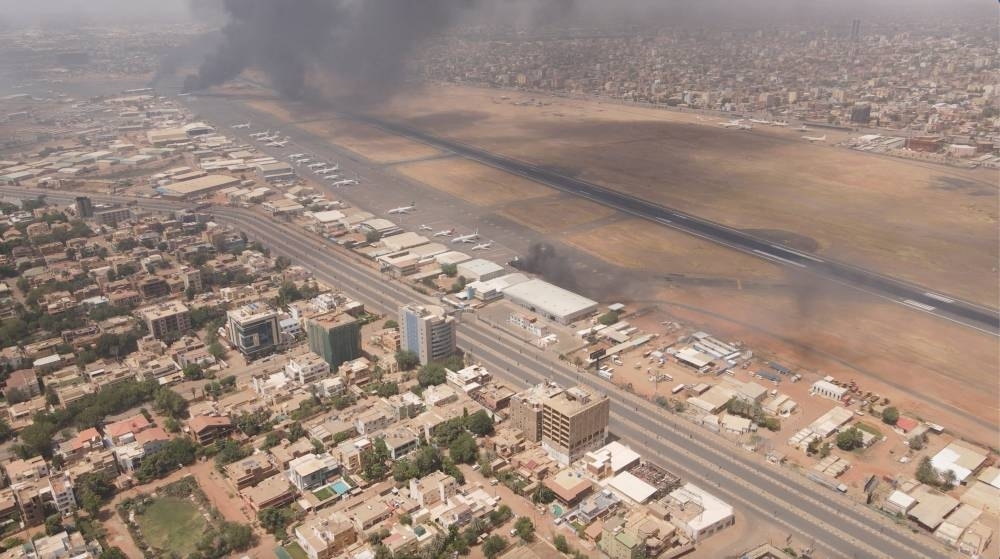 An emergency meeting of the Arab League Council at the level of permanent representatives kicked off on Sunday, 16 April, in Cairo, to discuss Sudan's ongoing armed conflict. The meeting was held at the request of Egypt and Saudi Arabia.
Early on Saturday, 15 April, clashes erupted in the capital of Khartoum and across several other cities in Sudan between the Sudanese Armed Forces (SAF) and the Rapid Support Forces (RSF). The latter is a paramilitary group which evolved from militias that fought in the Darfur conflict, but was recently merged with the country's formal military. 
Following the outbreak of violence, Egypt's Ministry of Foreign Affairs issued a statement announcing Egypt and Saudi Arabia's joint call for the League of Arab States to hold an emergency meeting at the level of permanent delegates to discuss the ongoing conflict.
Today's meeting is being held in line with the terms of the Arab League Council's rules of procedure, which stipulate that the Council can hold, when necessary, an extraordinary session at the request of two member states, explained Ministry Spokesperson Ahmed Abu Zeid.  
Abu Zeid went on to describe the meeting's objective as "consultation and coordination among the Arab countries to discuss ways to defuse the current crisis and work to restore stability to the sister country of Sudan as soon as possible." 
The Arab League has called for a ceasefire in Sudan, expressing concern over the escalating violence and emphasizing the need for both parties to hold peaceful negotiations. 
Mustafa Orfy, the Egyptian representative to the Arab League and current meeting chair, also called for an immediate ceasefire from all Sudanese parties. Orfy affirmed Egypt's commitment to supporting Sudan's stability and security, as well as to maintaining the safety of Egyptian expatriates in Sudan, who number 10,000 people. 
Meanwhile, Sadiq Omar Abdallah, Sudan's Ambassador to the Arab League, accused the RSF of having initiated the fighting on Saturday morning, despite a scheduled meeting with Sudanese President Abdel Fattah al-Burhan the same day. 
Abdallah further said that the Sudanese Army had been able to inflict "severe losses" on the RSF and was driving out the paramilitary group from the capital city.
Since clashes erupted, the SAF and RSF have traded accusations as to the instigator of the clashes. The RSF issued a series of statements claiming that the SAF had attacked its base in Southern Sudan, and that it had in turn seized control of the city's airport and Republic Palace. 
The SAF, meanwhile, has rebuffed the claims, and says it is still in control of all bases and airports across the capital. Neither party's claims could be verified, making it nearly impossible to verify who has control of these strategic locations.
As fighting carries on, escalating violence has killed at least 56 people and left nearly 600 more injured. 
---
Subscribe to our newsletter
---