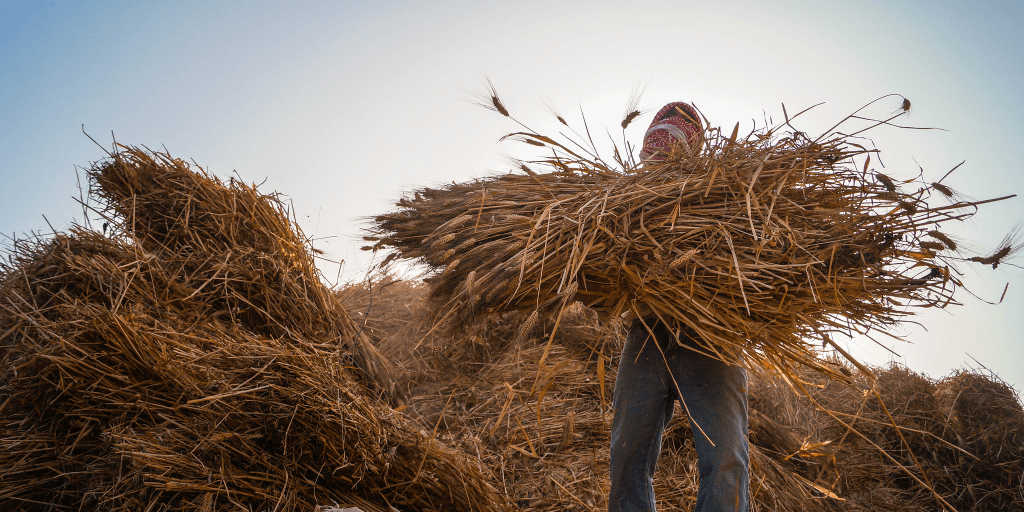 The Egyptian Ministry of Finance has allocated EGP 45 billion (USD 1.4 billion) to purchase wheat from local farmers, an increase of EGP 19 billion (USD 620 million) compared to last year, Finance Minister Mohamed Maait explained in a statement released on Friday, 21 April.
According to Maait, the allocation is expected to cover wheat purchases from April until mid-August. The price of one ardab of wheat (150 kilograms) is set to increase by 74 percent, from EGP 865 (USD 28) to EGP 1500 (USD 49).
The decision was made following directives by President Abdel Fattah Al-Sisi to support farmers and encourage them to expand the cultivation of strategic crops, such as wheat, to achieve self-sufficiency, promote food security, and reduce imports.
Egypt had already begun to seek solutions to the situation, both internally and externally. On a domestic level, the country mobilized farmers to produce around 6 million tonnes of wheat in 2022, a 2.5 million increase from 2021's yield.
Moreover, Egypt has been attempting to diversify its sources of wheat in light of the recent outbreak of war between Russia and Ukraine. Prior to the conflict, around 80 percent of Egyptian wheat came from both Russia and Ukraine. Accordingly, Egypt needs to import five million tonnes of wheat in order to meet demand.
In February of this year, Egypt entered an agreement with Serbia and Romania to import wheat through the port of Constanta, Romania. The agreement came after talks in Cairo with Egyptian Minister of Supply and Internal Trade, Ali Moselhy, and a delegation from Serbia helmed by former Serbian President, Boris Tadic.
According to the Ministry of Supply and Internal Trade, Moselhy and Tadic discussed importing approximately one million tonnes of Serbian wheat to ports in Alexandria and Damietta. In addition to wheat imports, these talks also included the potential of supplying Egypt's corn and poultry needs, and the symbiotic relation between the two.
In June of last year, the G7 countries – Canada, France, Germany, Italy, Japan, the United Kingdom, the United States, and the EU – expressed their support for Egypt during the ongoing global wheat crisis in a statement.
"The G7 is standing by their commitment to support Egypt through this crisis caused by Russia's war. We are enhancing our cooperation with Egypt to meet this crisis, through increased support for the World Food Program's activities in Egypt and regional frameworks," reads the statement, which was published on the official website of the US Embassy in Egypt.
Egypt has been in the firing line as the largest importer of wheat in the world, importing nearly 80 percent of the grain from the warring Russia and Ukraine. Since then, the government has been increasing its efforts to enhance food security and support the country's wheat production amidst the global crisis.
---
Subscribe to our newsletter
---