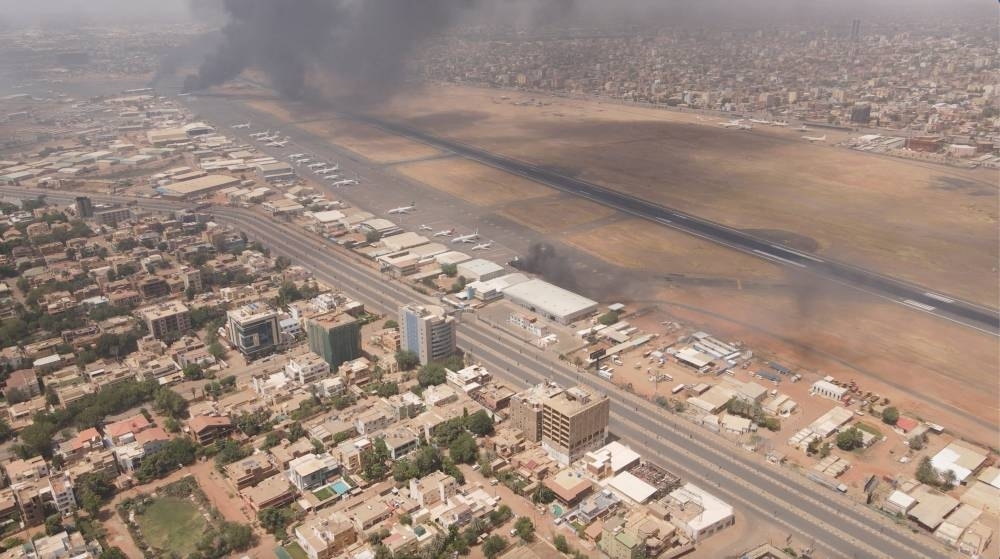 Egypt's Ministry of Foreign Affairs announced that it has officially begun the evacuation plan for Egyptian citizens in Sudan in coordination with Sudanese authorities, a statement from the Foreign Ministry read on Sunday, April 23.
The statement added that Egypt's consulates in Khartoum and Port Sudan are coordinating with the Egyptians being evacuated through Port Sudan and Wadi Halfa.
On the same day, the Egyptian Ministry of Foreign Affairs released a statement instructing Egyptian residents living in Sudan to leave the nation due to the ongoing armed conflict. A second statement revealed that a member of the Egyptian embassy had also been shot.
Residents outside of Khartoum should head to the nearest designated meeting points — The Egyptian Consulate in Port Sudan and the consular office in Wadi Halfa — in order to prepare for their evacuation. The Foreign Ministry has also recommended that Egyptians in Khartoum remain indoors "until the security situation in the capital improves."
The Egyptian Consulate in Port Sudan may be reached at 00249906398621, and Wadi Halfa's consular office can be reached at 00249118162679 or 00249116604033.
WHAT IS HAPPENING IN SUDAN?
The Sudanese Armed Forces (SAF) and the Rapid Support Forces (RSF) — a paramilitary group that operated as a militia during the height of the Darfur conflict but was recently incorporated with the formal military — have been engaged in combat since early on Saturday, 15 April, in Sudan.
The RSF posted a video of Egyptian soldiers who had "surrendered" themselves in Merowe on Saturday afternoon. The video depicts several men sitting on the ground and wearing Egyptian army fatigues.
As a result of the coordination efforts carried out with Sudanese parties and the International Committee of the Red Cross, Egyptian troops had already arrived at the Egyptian Embassy in Khartoum.
Egyptian President Abdel Fattah Al-Sisi had called for an immediate ceasefire in Sudan and urged opposing forces to prioritise dialogue and national consensus while upholding the interests of the Sudanese people.
---
Subscribe to our newsletter
---