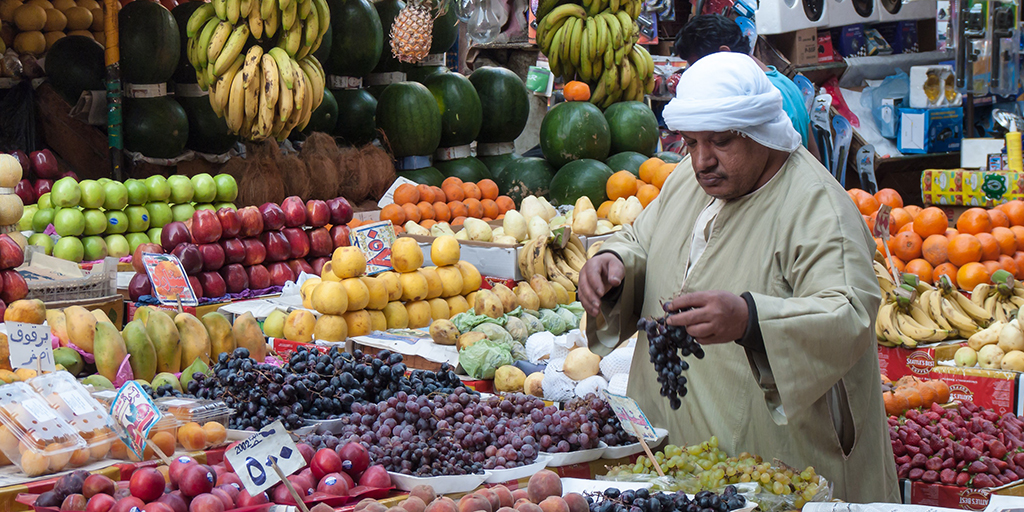 Egypt's annual inflation showed a slight decline in April, providing tentative relief to an economy grappling with rising prices and a weakening currency.
According to a monthly report published by the Central Agency for Public Mobilization and Statistics (CAPMAS) on 10 May, Egypt's annual headline inflation decreased to 31.5 percent in April from 33.9 percent the previous month.
Meanwhile, the country's annual urban consumer inflation slowed to 30.6 percent from 32.7 percent in March.
Price increases have also softened across several sectors during April. Housing and utility inflation slowed to 8 percent from 8.3 percent, and transportation inflation slowed to 19.1 percent compared to 20.2 percent in March.
Despite the positive news, Egypt's inflation data remains at a far more precarious level than last year. In April 2022, Egypt's annual headline inflation rate was 14.9 percent compared to this year's 31.5 percent, whereas the urban consumer inflation stood at 13.1 percent compared to this year's 30.6 percent.
Despite the slight decrease, Egypt still faces an uphill battle to meet its commitment to the International Monetary Fund (IMF) to tame inflation down to seven percent by the fiscal year of 2024/2025.
Egypt continues to reel from the economic setback triggered by Russia's invasion of Ukraine in February 2022, prompting a global surge in commodity prices, supply chain disruptions, and severe depletion of foreign currency, along with massive public spending and deficit that fuels inflation.
Egypt's Prime Minister, Mostafa Madbouly, previously stated that tackling inflation is a top priority, and the Central Bank of Egypt (CBE) has followed through on this priority by raising interest rates by 200 basis points in March, becoming the fourth increase in a year.
The CBE's next Monetary Policy Committee is scheduled for 18 May, where further discussions and potential policy decisions will be made to address the evolving inflationary situation.
---
Subscribe to our newsletter
---