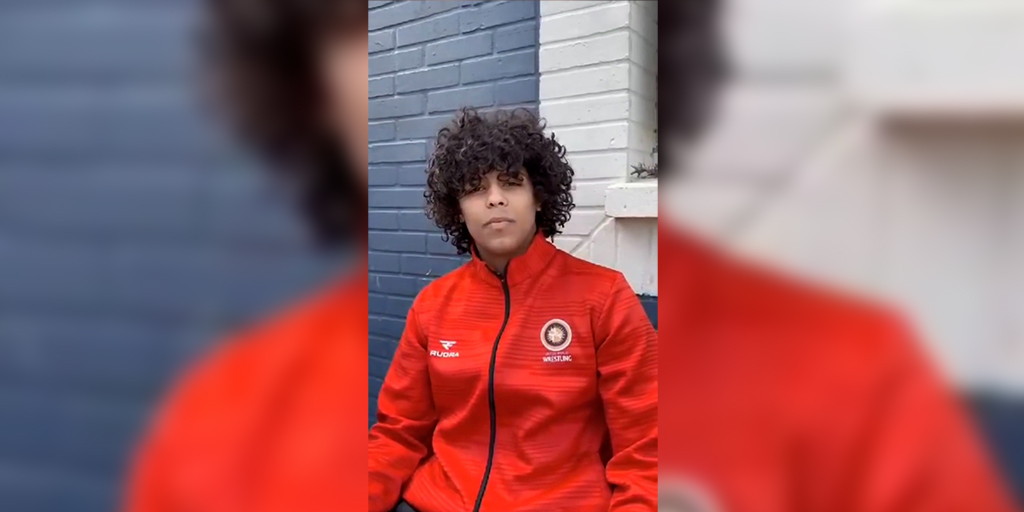 Egyptian wrestler Ahmed Baghdoda, who created a social media stir with his unexpected escape to France, made a long-awaited appearance on his social media page on 4 June.
Baghdoda, 21, who had remained silent for nearly two weeks, took to his official Facebook page to address his family and fans through a video message.
In the video, the wrestler began by expressing his appreciation to President Abdel-Fattah El-Sisi for instructing the National Training Academy (NTA) to provide him with a training and rehabilitation grant.
Baghdoda, who snagged a silver medal in the African Wrestling Championship shortly before his disappearance, abruptly left the national team camp in Tunisia on 20 May.
The wrestler did not disclose his current location in the video, nor did he confirm his plans to continue representing the national team. However, the Egyptian Wrestling Federation's President Essam El-Nawar believes Baghdoda fled to France.
The wrestler also expressed gratitude for the support received from his fellow countrymen, stating, "I would like to extend my heartfelt thanks to the incredible Egyptian people. You are the best thing in my life," while requesting their prayers during this time.
Mistreatment and lack of financial support by the federation are thought to be the trigger for the young wrestler's egress to Europe.
Baghdoda's father, Fouad, stated during a live television interview that his son had faced "unbearable" pressure due to the neglect from the federation.
"You worked tirelessly for my sake, often depriving yourself and my siblings so that I could cover my education, travel, and nutritional expenses," expressed Baghdoda to his father, indirectly referring to his lack of financial compensation. "I have grown into a compassionate man."
Egypt's Ministry of Finance later revealed through their Facebook page that the silver medalist, who earns EGP 3,000 (USD 97) a month, was awarded EGP 18,000 (USD 582) for his second-place finish – prior to deductions.
The deductions consisted of EGP 13,680 (USD 442) to transfer over to the sports ministry's national talent project from his previous centre in Kafr Al-Sheikh and a 13 percent taxation – leaving the young wrestler with EGP 1,980 EGP (USD 64) in prize money.
Baghouda's financial struggles triggered a public outcry, resulting in Egypt's Ministry of Youth and Sports referring the Egyptian Wrestling Federation to the Public Prosecution for investigation.
Minister of Youth and Sports Ashraf Sobhi also ordered the formation of a ministerial committee to investigate Baghduda's departure from the national wrestling mission camp.
Public opinion on social media was initially divided over Baghdoda's decision to flee for France, with various speculations about the young wrestler's motives. Some believed he pursued his dreams abroad, while others labelled the athlete as a "runaway."
In the video, Baghdoda dismissed these claims, stating, "I am not a runaway. I love Egypt, my birthplace, and where I will remain until my last breath."
He emphasized the need to support and treat talented individuals like himself in Egypt.
The Egyptian Wrestling Federation assured the public that they are in contact with United World Wrestling, the international governing body for amateur wrestling, to ensure Baghdoda can continue to represent the Egyptian national team.
---
Subscribe to our newsletter
---