400 cyclists from 30 countries took part in L'Etape Egypt, a 170 kilometre international race organized by the Tour de France in Sharm el-Sheikh at the end of September.
The race marked Egypt's first-ever appearance on the Tour de France amateur circuit. Cycling enthusiasts across Egypt hope the high-profile race can inspire a new generation of cyclists.
"We enjoyed hosting one of the most important sporting events in the world in the field of cycling and we believe that this is just the beginning," Ahmed Mostafa from Bike Zone Egypt told Egyptian Streets.
Cyclists like Mostafa are on a mission to revitalize cycling in Egypt and bring it back to its former glory seen in the 1950s and 1960s. They believe cycling can help solve some of Egypt's pressing issues like pollution and overpopulation, as well as encourage healthier and more environmentally friendly transport options.
The race in Sharm el-Sheikh attracted cyclists all the way from Russia, Canada, and India. The scenic route, running from Sharm el-Sheikh to Dahab across the mountainous Sinai landscape, helped bring back the glamor of cycling to Egypt. Minister of Youth and Culture Ashraf Sobhy also pointed out that hosting this event reflects confidence in Egypt's capabilities to organize the tournament successfully.
Across Egypt, cycling has fallen from its status as a popular means of transport in the middle of last century, to a less common sight today. During the 1950s and 1960s, bikes were a prominent form of transport from Alexandria to Aswan to Asyut. Film stars in classic movies and farmers in Ismaliah alike relied on two wheels to deliver everything from love letters and mangoes.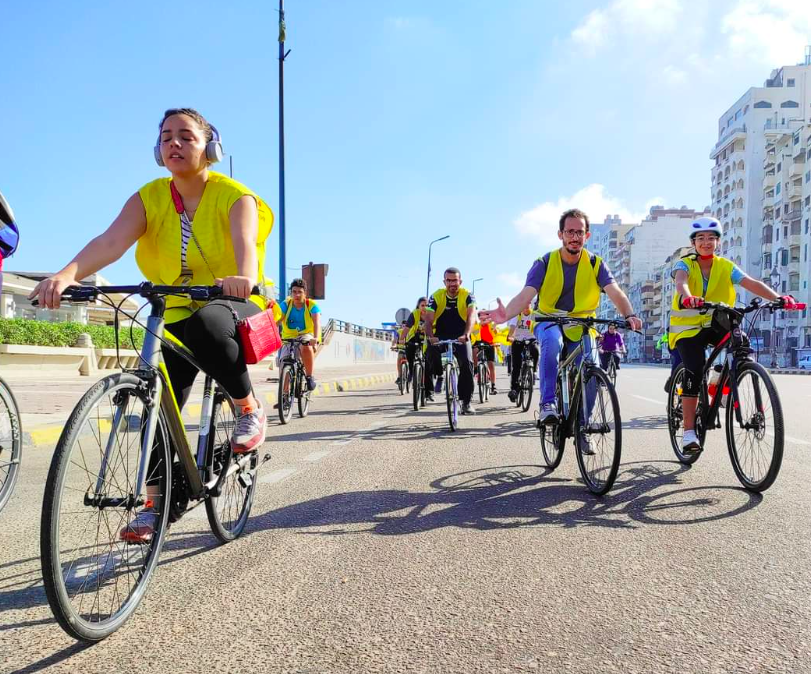 Mohamed Samy from Go Bike explained to Egyptian Streets that "cycling was a popular means of transport in Egypt and was probably as safe as any other means of transportation as the streets were not heavily congested."
In the later half of the 20th century, cycling became less common due to population expansion, more cars on the route, and worsened air pollution. In the last century, car ownership jumped from around 150 cars in 1905 to around 9.9 million registered cars today.
Social stigma was also a driver which led to the decline of cycling. "There was a perception that cycling is related to lower-income households or people who cannot buy a car," said Samy. "This caused a stigma for cycling in the 70s and 80s."
Today, cycling in Egypt is experiencing a revival thanks to grassroots initiatives like Bike Zone Egypt, Go Bike, and Cycle Egypt, as well as more high-profile government-led campaigns and international races such as the one last weekend.
"Egyptian society understands the priority of cycling in our country," says Mostafa. "In the last 10 years, Egyptian cyclists succeeded in launching lots of campaigns to increase daily cycling."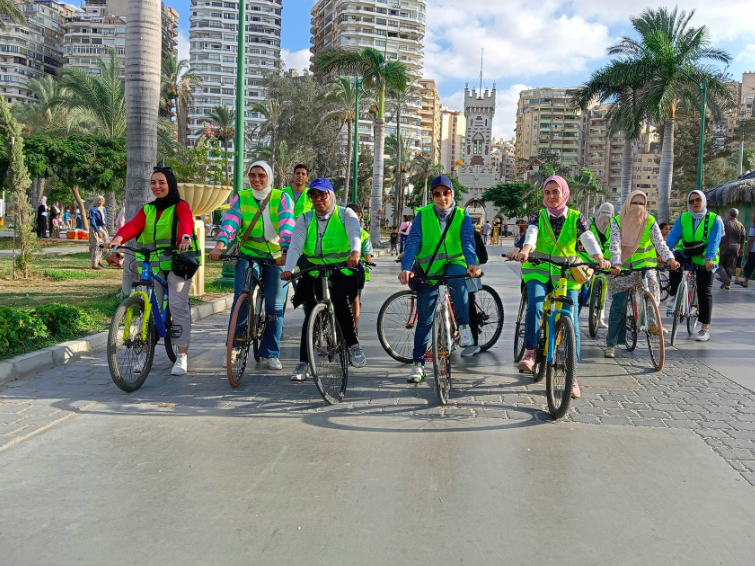 What Could the Future of Egyptian Cycling Look Like?
At last weekend's event, talented cyclists moved confidently and speedily along the Sinai roads. Egypt's cycling scene is optimistic that this momentum can trickle down and inspire a brighter future of cycling for everyone in Egypt.
Ahmed el Heity from Cycle Egypt said he has seen an increase in cycling since he launched his amateur cycling group in 2008 and expects this trend to continue.
"Since we started in Cycle Egypt in 2008, a lot of people started to use bicycles as transportation."
Cycle Egypt is Egypt's largest amateur cycle group; it aims to spread the idea of using bicycles as a mainstream form of transportation instead of cars.
Heity says that good progress has been made, but more needs to be done to get everyone on two wheels.
"We think that more people will start cycling as long as there is more support from cycling initiatives. Bicycle initiatives are not getting enough support from the government or other entities, so if we get more support we will be able to spread cycling much wider," Heity said.
Samy, from Go Bike, told Egyptian Streets that the race to bring back cycling to the masses is off to a promising start, but there is a long and winding way to go before Egypt crosses the finish line.
"Cycling in Egypt is not yet a mainstream form of transport, but there is a growing interest in it among Egyptian citizens for it to become a sustainable means of transportation," Samy said.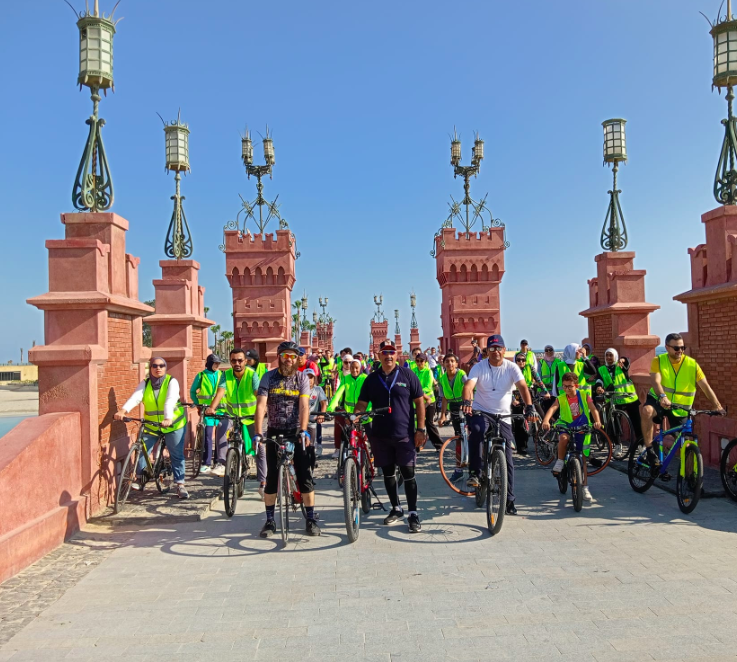 Go Bike organizes touristic cycling events on a weekly basis as well as providing bicycles for those who do not own one and teaching people how to ride a bicycle in a specialized school.
While cycling in a specialized school or as part of large organized events like L'Etape Egypt is extremely safe, the daily reality for cyclists across Egypt is less certain at the moment.
"The cycling infrastructure in Egypt is still underdeveloped, but there have been some initiatives to improve it. Bike share programs and cycling routes offer some opportunities for cycling enthusiasts, but safety is still a major concern," said Samy.
For Mostafa, cycling is deep-rooted in the hearts and minds of Egyptians and a comeback is inevitable despite ongoing roadblocks.
"Cycling in Egypt will be in continuous improvement. Egyptians have a longstanding relationship with bicycles and cycling is in our blood," he commented.
"Since cycling is a favorite traditional hobby and lately became an exciting sport, I think more people will start cycling, especially the youth and kids which will improve mental and physical health."