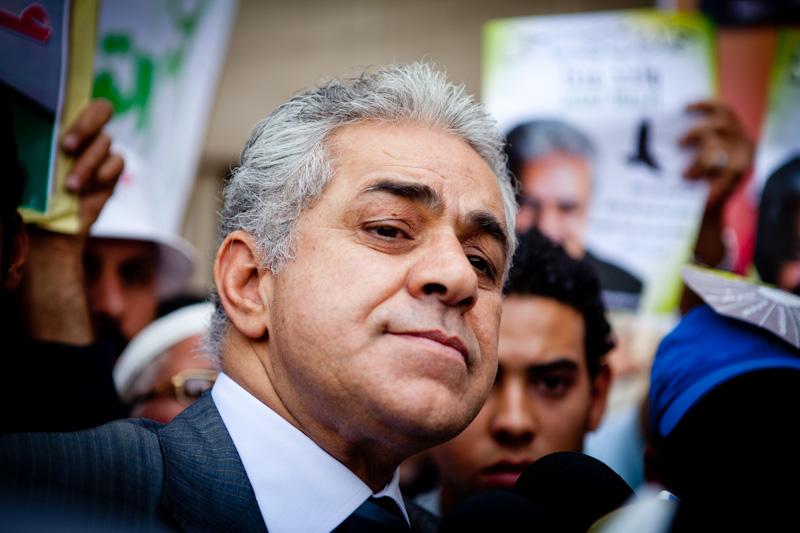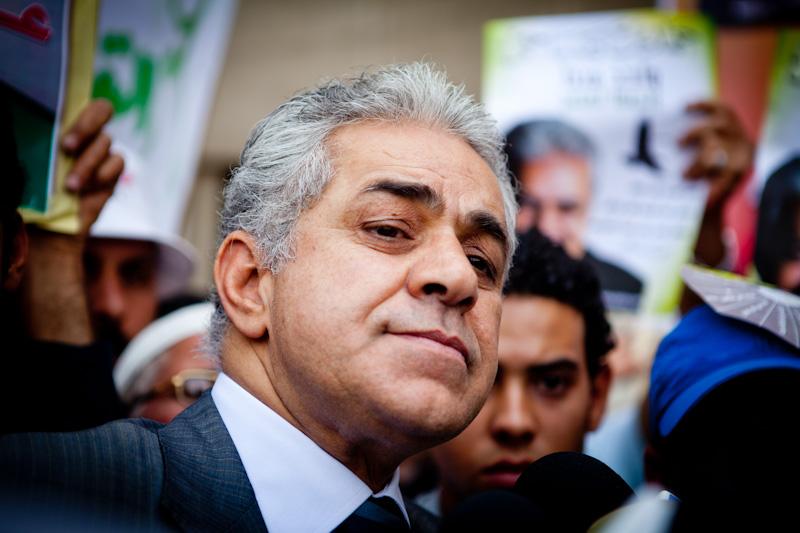 Hamdeen Sabahi, one of two presidential candidates in Egypt's upcoming elections, promised that the Muslim Brotherhood would cease to exist under his Presidency.
The statements came during a televised interview on the show, a day after his rival, former Military Chief Abdel Fattah Al-Sisi, vowed the end of the Muslim Brotherhood.
"The Muslim Brotherhood can not remain as a [political] party as the law does not allow the formation of parties based on religion," said Sabahi, "The [Muslim Brotherhood] group can also not remain after their involvement in crimes against this nation."
Sabahi, who appeared in an interview on Al-Nahar Al-Youm, added that he would not crackdown on any opposing voices peacefully expressing themselves, vowing to repeal the anti-protest law that has led to the detention of many activists in Egypt, including April 6's Ahmed Maher.
Fighting terrorism
However, Sabahi warned those that would resort to criminal activities or terrorism, stating that he would react strictly to "anyone who commits acts of violence and terror and incitement to commit violence."
These statements are in stark contrast to his sole presidential contender, Sisi, who stated that the anti-protest law is aimed at protecting Egypt from violence and terror.
When asked on his stance regarding the Muslim Brotherhood prior to the January 25 revolution, Sabahi said he had no regrets to standing by them.
"I stood by the Muslim Brotherhood when they were wronged and participated in the revolution with them, but opposed voting for them in elections, joined the National Salvation Front and participated in June 30 against them," explained Sisi, adding that June 30 was a continuance of the January 25 revolution.
Sabahi's chances
In regards to his chances at the upcoming elections, which Sisi is widely expected to win, Sabahi declared that he was confident.
"I am with the people and with achieving the goals of the revolution. I trust that the majority of the people are with me and support me," said Sabahi.
Recently, the liberal 'Freedom Egypt Party,' led by Amr Hamzawy, announced its support for Hamdeen Sabahi in the upcoming elections. The party stated that Sabahi reflected the views closest to those of the party and of the revolution's goals.
Sabahi is also supported by The Constitution (Dostour) Party, founded by Dr. Mohammed El-Baradei, the Socialst Popular Alliance, the Popular Current and the Revolutionary Socialists.
Nevertheless, Sabahi, a Nasserist, faces stiff competition from Sisi. A recent poll found that only 2 percent of Egyptian respondents supported Sabahi.
Egypt's Presidential elections will be held on May 26-27, with results announced by June 5.
Note: Some information from this article regarding Sabahi's interview is from Arabic language newspaper, Al-Shorouk.
---
Subscribe to our newsletter
---