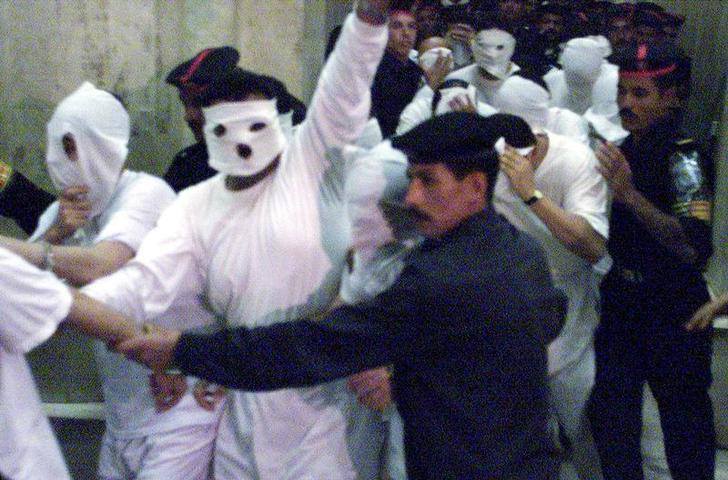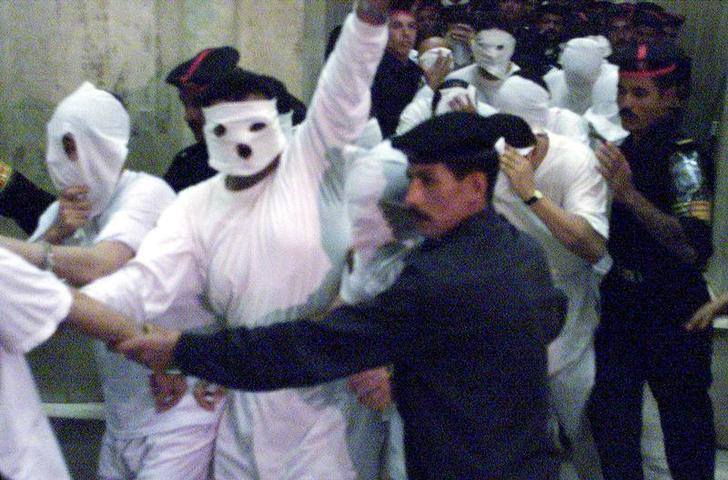 An Egyptian court sentenced on Saturday eight men to three years in prison after appearing in a mock "gay marriage" video.
The men were sentenced to prison on charges of inciting debauchery and violating public decency.
The video, titled 'Egypt's first gay marriage,' had stirred controversy after it appeared to show two men exchanging rings and kissing in front of a 'wedding cake' that displayed a picture of the two men. Other men surrounded them singing songs of celebration.
Yet, in an interview with television host Tamer Amin, one of the two men involved in the 'marriage' explained that the video was made to jokingly celebrate the other man's birthday.
The 28-year-old man, whose identity was kept secret, said that people misunderstood the situation as an actual 'gay marriage.'
The man added that he has a girlfriend and would never think of being with a man, adding that the video was taken a while ago and that its leak has impacted his daily life.
Regarding the 'wedding cake' and the ring, the man said it was just a 'novel idea' and that they did not intend to portray a wedding.
When asked by Tamer Amin why the boat was only filled with men, the man explained that there were women on the boat but that they were simply not in the video.
Egypt's prosecutor general had ordered in September that the eight men undergo examination by forensic experts, adding that the speedy investigation is aimed at "safeguarding the values of society and implementing justice."
Egypt's constitution does not have laws banning homosexuality. Yet, in the past offences such as "violating the teachings of religion" and "moral depravity" were used to arrest, and imprison individuals accused of taking part in homosexual acts.
In 2001, 52 men were arrested from a gay party at the Queen Boat, in what was one of the most publicized police attacks against homosexuality in Egypt.
---
Subscribe to our newsletter
---