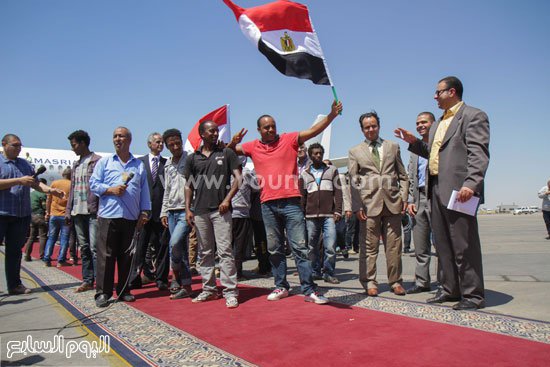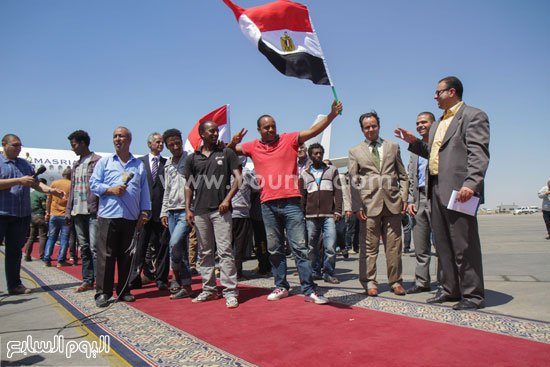 Egypt's President Abdel Fattah al-Sisi welcomed on Thursday a group of Ethiopian nationals who were abducted in neighbouring Libya and flown back on an Egyptian plane, reported state television.
Twenty-seven Ethiopians received Sisi's welcome, in the presence of the Ethiopian ambassador to Cairo, at the Cairo International Airport, after the success of Egyptian authorities in setting them free.
"What happens in Libya is a concern for all of us, and we are saying to the world that Libya should return a safe and stable country for its people and even to its visitors," Sisi said during a press conference at the airport.
"We were very concerned about our Ethiopian brothers after the criminal beheading during the previous days."
Sisi stressed in a short address aired on state television that there is no separation between Egyptians, Ethiopians and Sundanese. "We all drink the same water," Sisi said, in reference to the Nile River which the three countries share.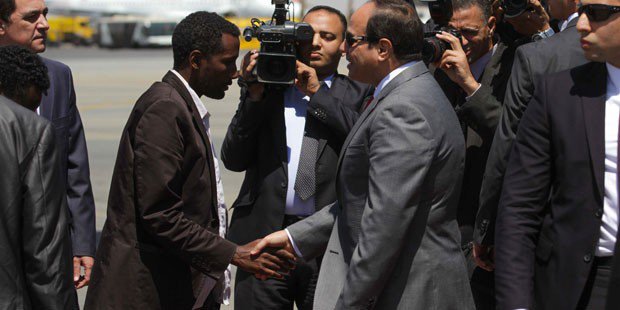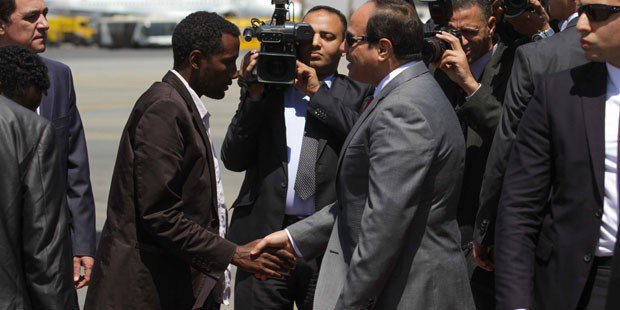 Egypt uses its force to defend rights and protect sovereignty, Sisi said, and not to commit violence or abduction.
The president condemned the incident of shooting and beheading over two dozen Christian Ethiopians in Libya, at the hands of militants who identified themselves as the Libyan division of the Islamic State fighters in Iraq and Syria last month.
The same group of militants released a video in February showing the beheading of 21 Christians, including 20 Coptic Egyptians, in Libya.
Egypt's air force conducted in February air strikes which it says hit militant targets a day afterwards, in response to the attack.
---
Subscribe to our newsletter
---