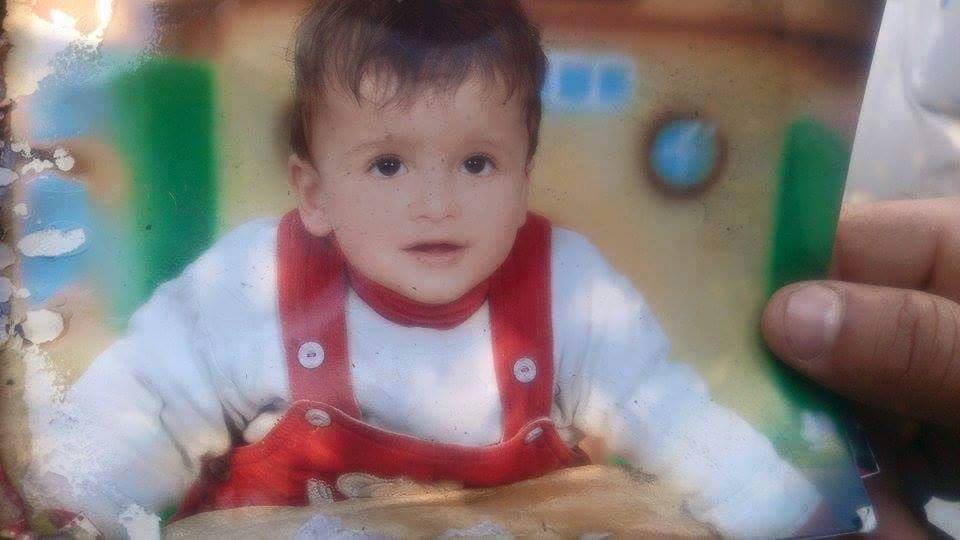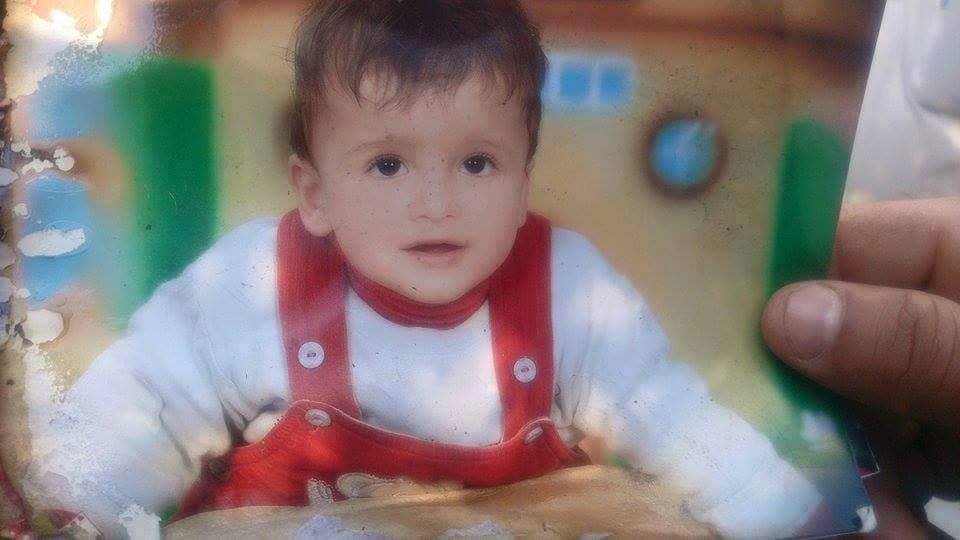 Ali Dawabsheh, 18-months-old, was burned to death on Friday morning after his home was attacked by suspected Jewish settlers, said Israeli police.
The toddler, whose name is trending on social media, was killed as he slept in his family home in the West Bank village of Duma.
Ali's parents, Sa'ad and Reham, and his four-year-old brother, Ahmed, were also injured in the attack, suffering burns that have covered up to 75 percent of their bodies, said health officials at Nablus Rafidia hospital. After initial medical care, the family members were airlifted by the Israeli Defense Forces to Sheba Medical Center Hospital for medical treatment as their conditions remained serious.
"Revenge" and "long live the Messiah" was the graffiti that could be found on the burned walls of the house, reported Rabbis for Human Rights.
Citing eye-witnesses, Haaretz reported that up to four settlers could be seen fleeing the scene after the torching of the family home.
Ali Dawabshe, 14-month-old #Palestinian baby burned alive after #Israeli settlers set fire to his home pic.twitter.com/pqU4UWUoEr

— Nour Samaha (@Nour_Samaha) July 31, 2015
According to Israeli police, however, at approximately 4 AM on Friday morning, two masked men sprayed graffiti on two houses in the village of Douma before breaking the windows of the homes and throwing firebombs inside.
Condemnations
Following the attack, Israeli Prime Minister Benjamin Netanyahu said the perpetrators would be held accountable for this "reprehensible and horrific" act of terrorism.
"This is an act of terrorism in every respect. The State of Israel takes a strong line against terrorism regardless of the perpetrators," tweeted the Israeli Prime Minister.
Israeli Lieutenant Colonel Peter Lerner meanwhile promised that a comprehensive investigation is under way to find the perpetrators of this "deplorable attack."
""This attack against civilians is nothing short of a barbaric act of terrorism. A comprehensive investigation is under way in order to find the terrorists and bring them to justice," said the Lieutenant in a statement to the media.
PHOTO: Family bedroom of home in the West Bank #Palestine torched by Jewish settlers. – @StefanieDekker pic.twitter.com/8jXSUTXFYs

— Conflict News (@rConflictNews) July 31, 2015
However, the Palestine Liberation Organization (PLO) condemned the attack and held the Israeli government fully responsible for this "brutal assassination."
"This is a direct consequence of decades of impunity given by the Israeli government to settler terrorism," said a tweet by the PLO.
Nabil Abu Rdeineh, a spokesman for Palestine's President Mahmoud Abbas, said that Israel's support for illegal settlement activities and their protection of settlers made the government fully responsible for the crimes.
Clothes of baby Ali Dawabsheh who was martyed after settlers burned his home in Douma village at dawn. #Palestine pic.twitter.com/7wj6Zmyt8m

— Palestine Social (@PalestineSocial) July 31, 2015
This type of attack, known as 'price-tag' attacks, has become more common in recent years and often involve vandalism or arson by Jewish settlers. The UN reports that there have been at least 120 attacks in the West Bank this year.
---
Subscribe to our newsletter
---