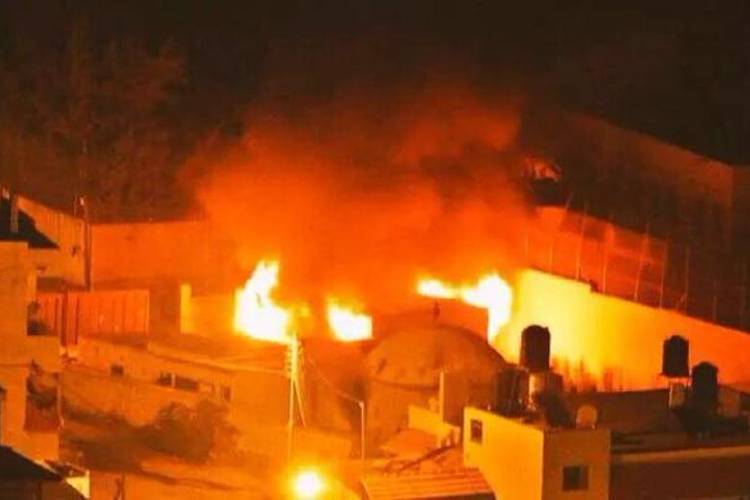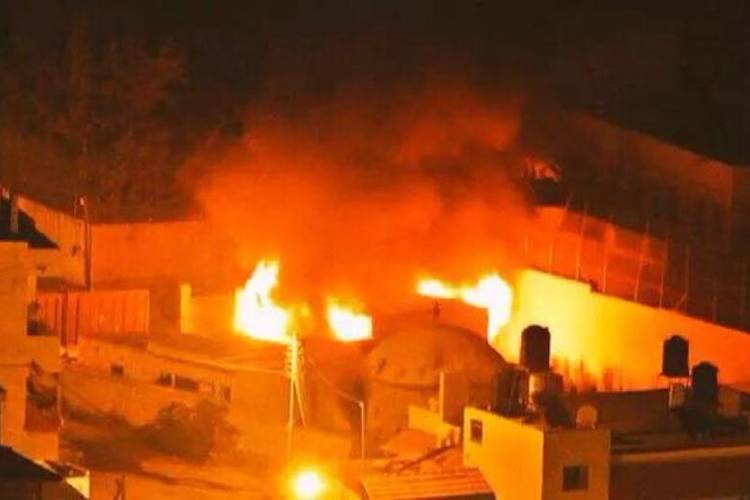 Joseph's Tomb, a holy site where Jews go to pray, has been badly damaged after being set on fire by Palestinian rioters.
The torching, which has since been condemned as unacceptable and "offensive to our culture, religion and values" by Palestinian President Mahmoud Abbas, came after Israel banned men under the age of 40 from attending Friday prayers at Al-Aqsa mosque in Jerusalem.
The night-time torching in Nablus involved dozens of Palestinians throwing petrol bombs at the tomb before being dispersed by Palestinian police. Firefighters quickly extinguished the fire before Israeli forces arrived. However, the damage had already been done.
Overnight #Palestinians set ablaze Joseph's Tomb, in a blatant violation of the basic value of freedom of worship. pic.twitter.com/qsOCRFg205

— Peter Lerner (@LTCPeterLerner) October 16, 2015
Israel's military stated that the attack was a "despicable act" and a "blatant violation of the basic value of freedom of worship".
Joseph's Tomb witnessed similar attacks in 2000 and was almost completely destroyed after Palestinians overran it during the second intifada (uprising). The tomb is open to Jewish pilgrims, under military protection, just once a month and at night.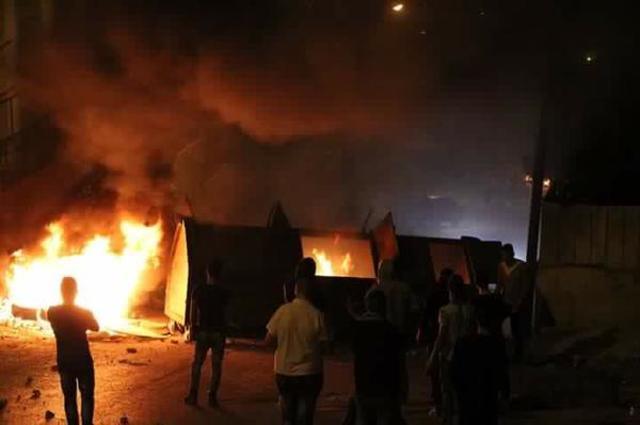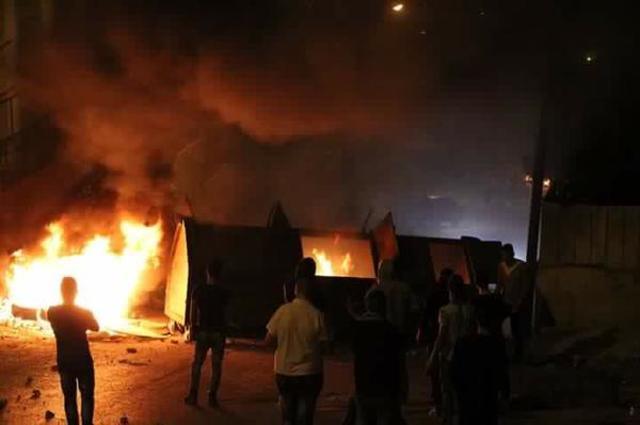 The United Nations Security Council will hold an emergency meeting on Palestine after a request by Jordan, a non-permanent UNSC member.
Rising Tensions
Friday's torching came on a day labelled as 'Friday of revolution' by Palestinians.
Recent violence has seen dozens of Palestinians and Israelis killed. Since the start of October, more than 29 Palestinians have been killed and thousands injured by Israeli forces either dispersing protests, launching air strikes, or shooting Palestinian attackers.
Palestine's Ministry of Health states that a third of the deaths are children. The Ministry accused Israel of 'deliberately' targeting children.
13-year-old Ahmad Sharake was shot dead on Sunday by Israeli forces during clashes near the West Bank city of Ramallah, where hundreds of Palestinians allegedly gathered to throw rocks at Israeli settlers' cars.
A pregnant mother and her 3-year-old daughter were also killed on Sunday when Israeli launched retaliatory airstrikes "targeting Hamas," causing the two victims' house to collapse.
The bloodshed has left Palestinians outraged and Hamas, the de facto ruler in Gaza, dubbed their retaliatory methods as a "third Intifada."
Meanwhile, since October 1, four Israelis have been killed and another 70 injured.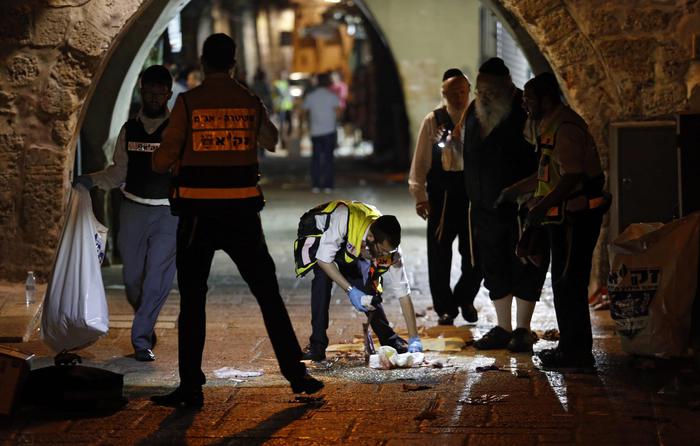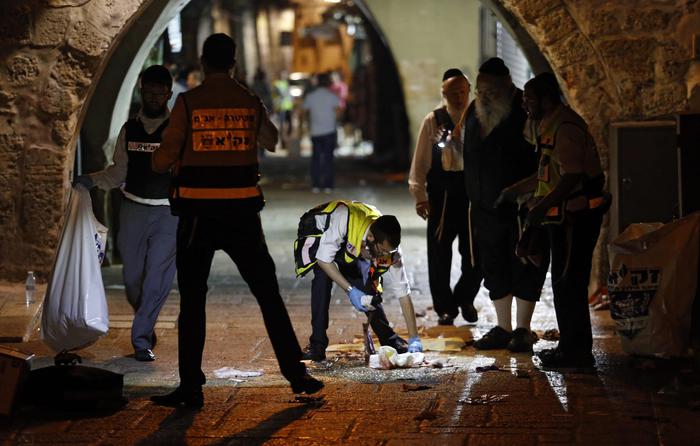 Palestinian President Mahmoud Abbas has called for calm and asserted that the Palestinian people are not interested in "military and security escalations," while Israeli Prime Minister Benjamin Netanyahu vowed to "break this wave of terror like we broke previous waves of terror."
Tensions between Palestine and Israel have been steadily escalating since last month: On September 1, unidentified gunmen fatally shot an Israeli couple in the West Bank and on September 3, a 19-year-old member of the Islamic Jihad group stabbed to death a Rabbi and an Israeli citizen in the Old City.
Days later, a 13-year-old Palestinian boy and two others were shot dead in confrontations between Israeli forces and Palestinian protesters in the West Bank and East Jerusalem.
On September 13, clashes broke out between Palestinian youth and Israeli security forces in al-Aqsa mosque, where Palestinian eyewitnesses said Israeli police injured several worshipers after firing rubber-coated steel bullets inside the mosque, AFP reported.
Following the clashes, Netanyahu reintroduced a ban on Palestinian worshippers under the age of 50 and all members of the Knesset – Israel's parliament – from visiting the al-Aqsa compound. The ban was lifted again last week.
The al-Aqsa mosque, one of the main flash points between Muslims and Jews, has long been a point of contention between the two groups due to its holy significance in both religions. It is considered the most sacred site in Judaism and is the third holiest in Islam.
Due to its heavily contested nature, longstanding agreements between Palestine and Israel have prevented Jewish visitors from praying at the site, a measure meant to avoid provoking tensions. However, some Palestinians now fear that Israel will soon seek to change these regulations.
---
Subscribe to our newsletter
---