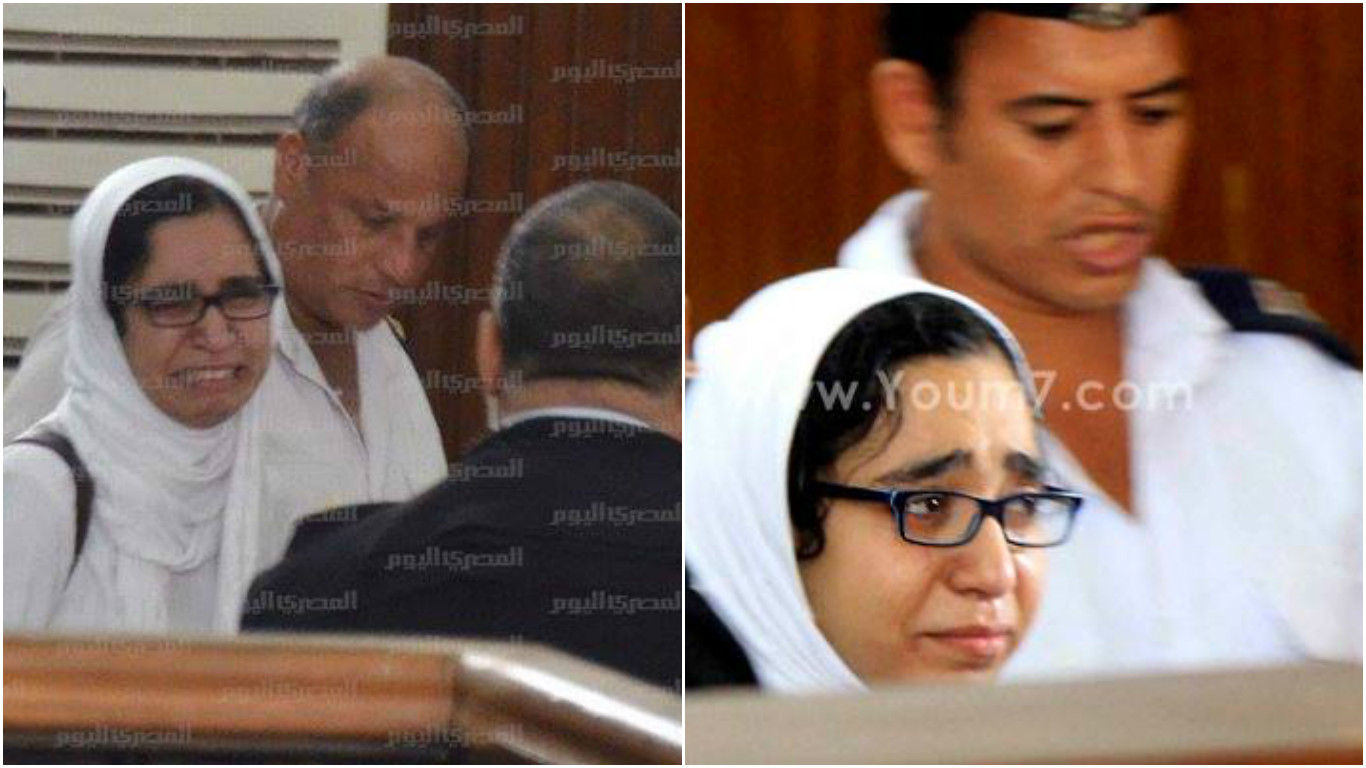 A Giza court extended the detention of Esraa al-Taweel, a student and amateur photographer 45 more days Monday, bringing the 23-year-old to tears in the courtroom.
The young photographer had asked the Judge for leniency given her deteriorating medical condition.
Taweel faces charges of "belonging to a terrorist organisation" and calling for disrupting laws, for preventing state institutions from operating, for assault on personal freedom and "harming national unity" by spreading false news.
She was arrested on June 1 and was denied proper care for a debilitating bullet wound she ironically acquired covering protests marking the third anniversary of the January 2011 uprising. During her recovery, she has had to use a wheelchair for months.
In a statement in September, Amnesty International said Taweel "may not be able to walk again unless she can continue her physiotherapy treatment."
The watchdog called for her release and that she be granted access to medical care.
Taweel has been at the centre of public calls by both local and international groups, demanding that Egyptian authorities halt the "enforced disappearances" of "dozens", as Human Rights Watch put it.
The watchdog's Middle East director, Joe Stork said in a statement in July, "Egyptian security forces have apparently snatched up dozens of people without a word about where they are or what has happened to them."
According to the UN definition, "enforced disappearance" is a term that applies to "persons who are arrested, detained or abducted against their will or otherwise deprived of their liberty by officials in different branches or levels of government… followed by a refusal to disclose the fate or whereabouts of the persons concerned or a refusal to acknowledge the deprivation of their liberty, which places such persons outside the protection of the law."
For the first 17 days of Taweel's arrest, her whereabouts were unknown and her family were unable to contact her, despite complaints to the presidency, and requests for information from prosecutors and the interior ministry.
The Egyptian state typically dismisses statements made by international watchdogs and accuses them of bias.
Last month, Salah Fouad, the interior minister's aide for human rights said there are no cases of involuntary or enforced disappearance in Egypt, demanding that those "who promote such allegations" prove them.
Fouad said that his denial of the existence of such cases is intended to "challenge" the allegations, not to justify the ministry's position.
"While freedom is guaranteed to everyone," he continued, "the state has the right in certain cases and under specific conditions to restrict the freedom of those who violate the law."
Taweel was selected by Facebook activists who are boycotting Egypt's parliamentary election as an alternative candidate, alongside slain Coptic activist Mina Danial and many more familiar faces, either killed or detained in the past four years.
The first phase of elections was completed last month, while the second is due to run from Nov. 21-23, in a poll, which observers say, was marked by a high level of youth apathy.
---
Subscribe to our newsletter
---