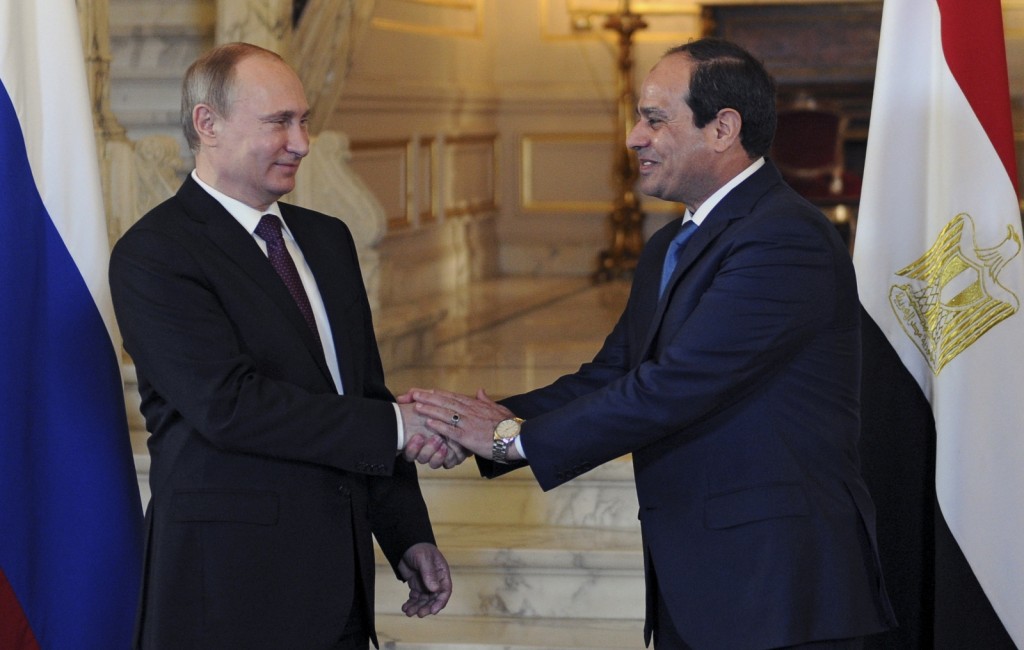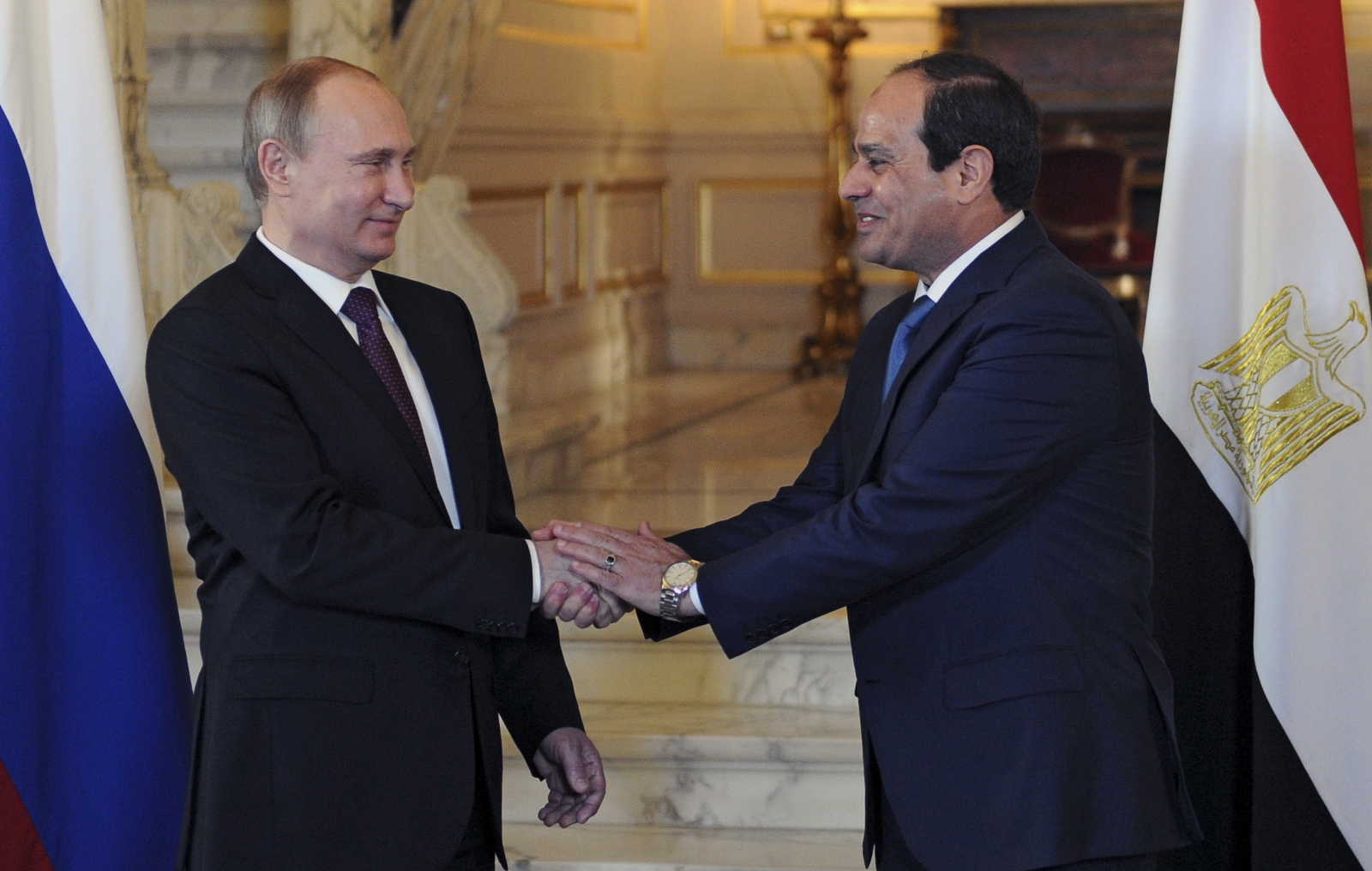 Egyptian President Abdel Fattah El-Sisi and his Russian counterpart Vladimir Putin reached a "consensus" over the concerted efforts of both countries to counter terrorism.
During a Wednesday phone call between the two presidents, they agreed on the need to strengthen international cooperation in the face of terrorism, following Russia's announcement that a bomb had crashed the plane flying from Sharm Al-Sheikh on 31 October.
Russia's Federal Security Service (FSB) confirmed Tuesday that a homemade bomb downed the Metrojet Airbus 321-200 in Egypt's Sinai Desert. The "terrorist act" killed all 224 people on board, mostly Russian vacationers flying from the Red Sea resort of Sharm El-Sheikh to St. Petersburg.
Russia suspended all flights to Egypt, then banned EgyptAir flights from entering Moscow, while Sharm Al-Sheikh Airport security was heavily criticized.
ISIS claimed responsibility of the crash twice, declaring that it was punishing Moscow for its air campaign in Syria.
Speaking out after the Russian announcement, Putin called the incident "one of the bloodiest crimes" and promised retribution for "the murder of our people in Sinai."
The Russian investigation, to which Egyptian Aviation Minister Hossam Kamal responded by saying that "so far, there is no criminal evidence" to support that claim, was conducted parallel to an Egypt-led international one.
Yet, the Egyptian presidential statement asserted cooperation shown by the Egyptian authorities with the Russian authorities in all stages of the investigation.
The phone call also witnessed "emphasizing the strength of bilateral relations" and that the coming stage will mark new horizons for cooperation between the two countries at all levels.
Egyptian-Russian relations had been on the rise since El-Sisi came to power in July 2013. The Egyptian president has flew to Russia, Egypt's second highest weapon provider, three times.
While still interim defence minister, El-Sisi visited Russia in February 2014, landing a USD 3.5 billion deal which provides Egypt with MIG-29 fighter jets, Kornet anti-tank missile systems as well as a MI-35 helicopter. Another visit followed in August after El-Sisi's take-over as president.
Putin returned the visits in February, significantly presented Al-Sisi with a Kalashnikov rifle on his arrival. The two presidents agreed on cooperation in various fields, on top of which was the establishment of a nuclear power plant.
With over 300 Russian companies up and running in Egypt, economic deals included the infrastructure, automotives and chemical industries fields. Putin and El-Sisi had also discussed strengthening tourism.
Later in May, El-Sisi attended Victory Day's 70th anniversary celebrations in Moscow.