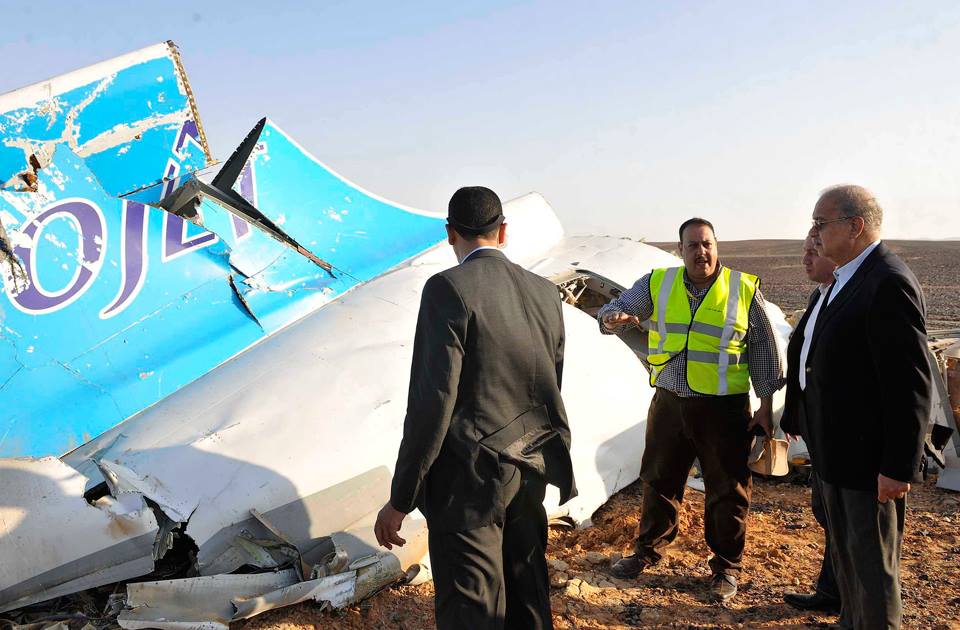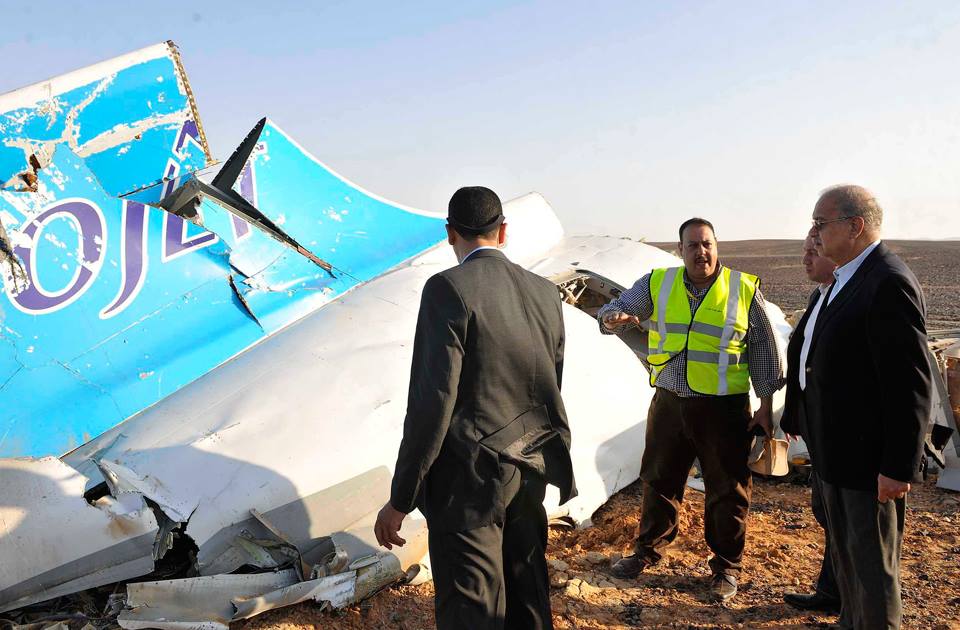 Russian officials have confirmed that a "self-made explosive device" caused the Russian plane 9268 to crash over Egypt's North Sinai, Russian news agency TASS reported on Tuesday.
"It can be unambiguously said that this is a terrorist act," said Russian Federal Security Service (FSB) chief, Alexander Bortnikov.
The FSB has announced that it is searching for the terrorists involved in the incident and declared a USD 50 million award for information about the perpetrators.
According to Reuters, unnamed security officials said that Egyptian authorities have detained two employees from the Sharm El-Sheikh airport in connection with the incident.
"17 people are being held, two of them are suspected of helping whoever planted the bomb on the plane at the Sharm El-Sheikh airport," one of the security officials told Reuters.
However, Egyptian officials have denied these developments. State media Al-Ahram quoted "trusted sources" from Egypt's Ministry of Interior and from the governorate of South Sinai as saying there is no truth to what some media outlets are reporting about the detention of two airport workers.
According to the South Sinai source, "various investigatory bodies" have already investigated 25 workers from the Sharm El Sheikh airport and thus far there is no proof they were involved in the plane downing incident.
The plane, flight Kogalymavia 9268, crashed over Egypt's North Sinai 23 minutes after taking off from Sharm El-Sheikh. The plane was carrying 217 passengers and seven crew members. There were no survivors.
---
Subscribe to our newsletter
---