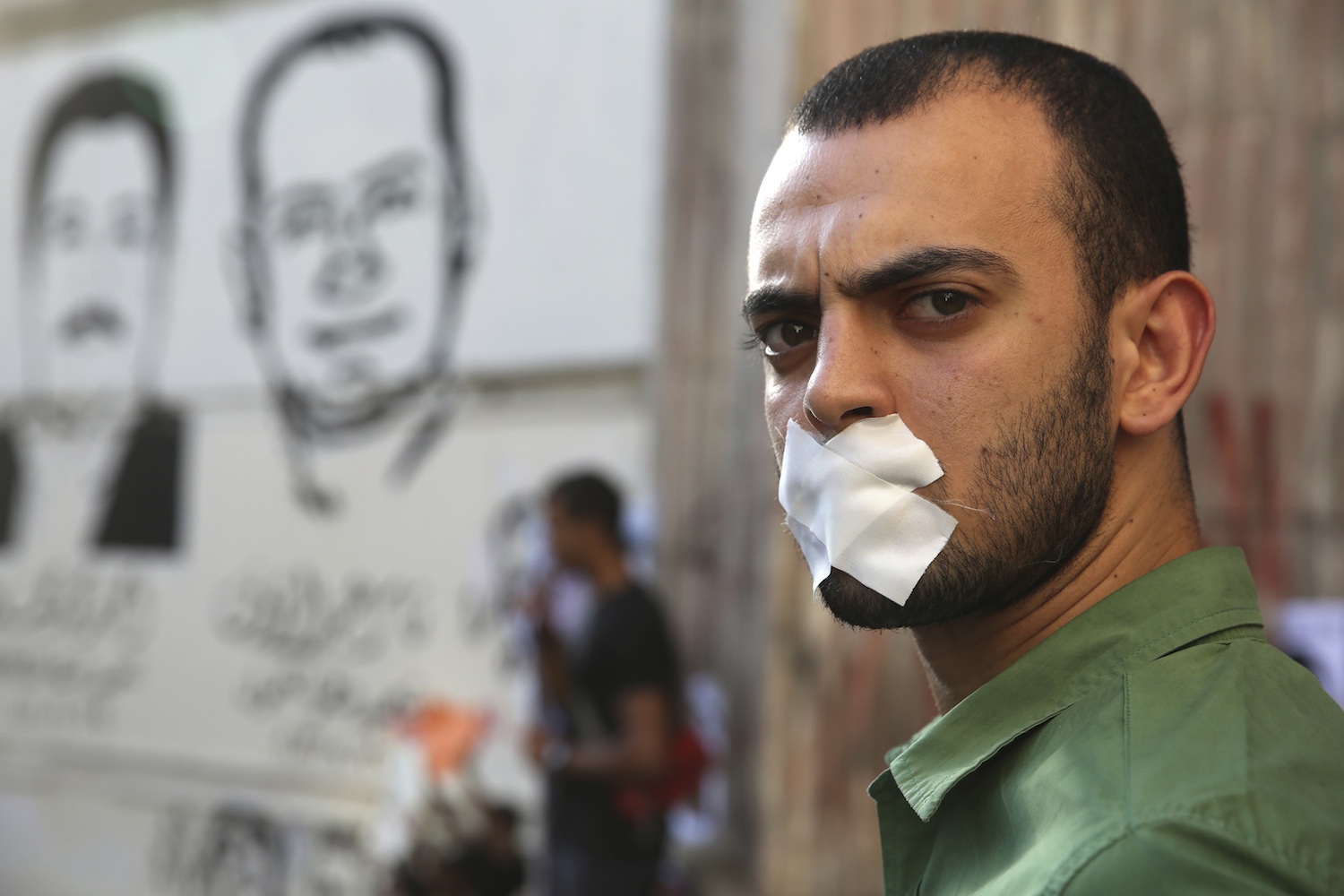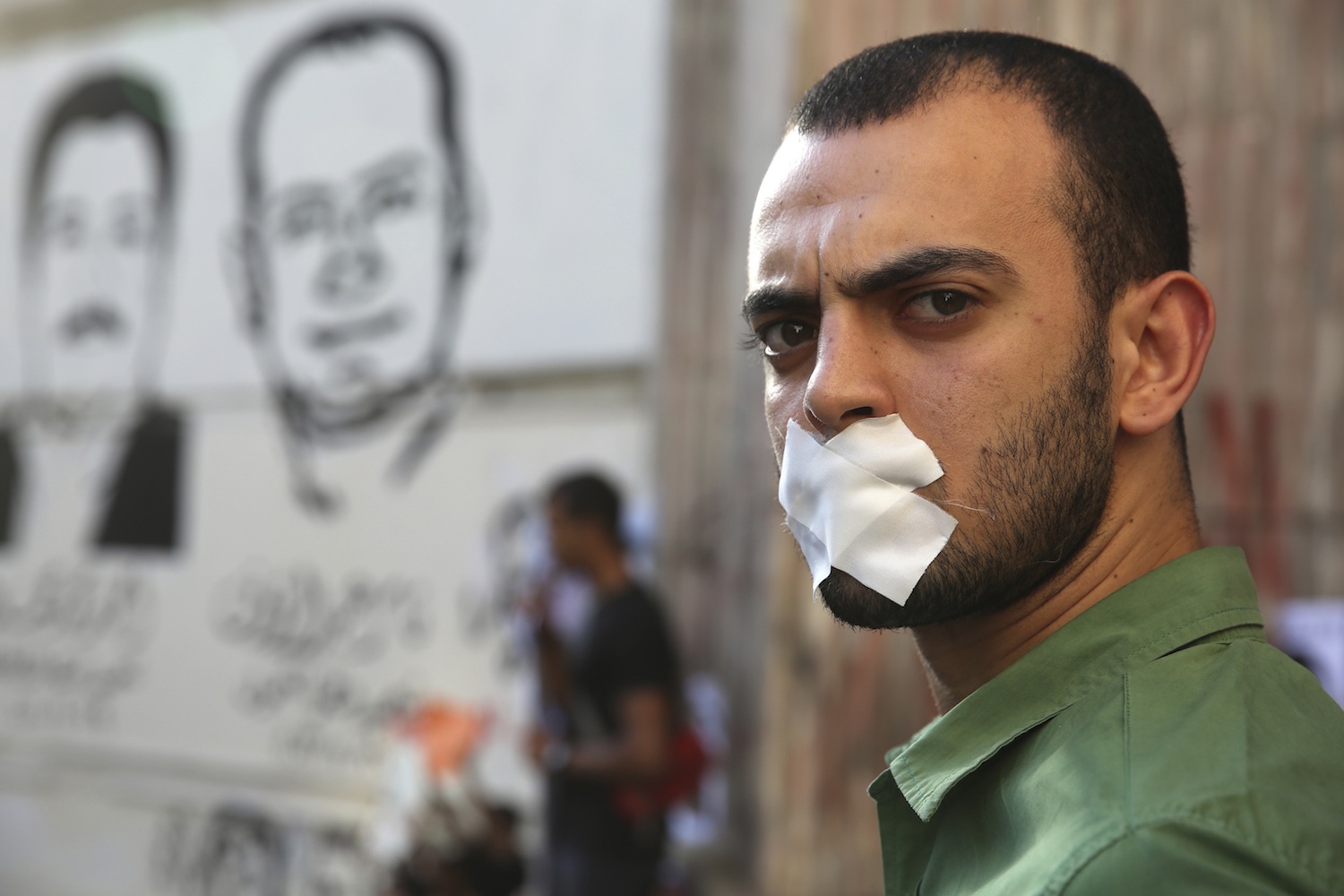 Restrictions on freedoms have continued to plague Egypt's media, with several incidents of varying natures occurring in November, a report from the Egyptian Center for Public Policy Studies (ECPPS) has revealed.
According to the report, there were 60 press-related incidents on November 22 and 23 alone, when journalists and media personnel were attempting to cover the first round of the second phase of parliamentary elections. Among the violations were incidents where journalists were barred from entering polling stations to cover the voting proceedings.
48 of those incidents took place in the Cairo governorate, while the remaining 12 were scattered among various governorates. Damietta, South Sinai, El Gharbeyah, Port Said and Suez were the only governorates where no violations were recorded.
A correspondent from independent daily newspaper AlMasry AlYoum was arrested in North Sinai's Al Arish, transferred to military intelligence headquarters in Cairo and released after the voting proceedings had ended, without clarifying the reason for his detention.
The report also outlines a number of other incidents where journalists and media workers were harassed or barred from doing their jobs.
Security personnel barred journalists and media personnel from entering the funerals held for victims of the Bataclan shooting and the Arish bombing, held at the French embassy in Cairo and the Marshal Tantawy mosque, respectively.
Several reporters were also not allowed to cover the Cairo International Film Festival, in addition to the trial Muslim Brotherhood Supreme Guide Mohamed Badie. During the trial of former parliamentarian Hamdy El-Fakharany, security personnel warned reporters against using cameras to photograph the trial proceedings.
Reporters' requests to cover the unveiling of the Gabal El Zayt wind farm were ignored by the Red Sea governor, which the report stresses is indicative of officials' lack of transparency with the media.
Other incidents listed in the report include but are not limited to verbal and physical harassment of various reporters and journalists, the detainment of investigative reporter Hossam Bahgat and a decision from AlMasry AlYoum's editor-in-chief to let go of several staff writers to avoid "clashing with any parties in the coming period".
ECPPS' report also comes just days after journalist and researcher Ismail Al-Iskandarani was arrested at the Hurghada airport upon his return from a seminar tour in the United States and Europe.
In a September interview with CNN, Egyptian President Abdel Fattah El-Sisi asserted that Egypt's freedom of expression is at an all-time high and that media personalities and journalists cannot be barred from expressing their opinions.
The Egyptian constitution, passed in 2014, guarantees the freedom of the press and prohibits the censorship, confiscation, suspension, or shutting down of Egyptian newspapers and media outlets. However, it also states that, "By way of exception, they may be subject to limited censorship in times of war or general mobilization."
---
Subscribe to our newsletter
---