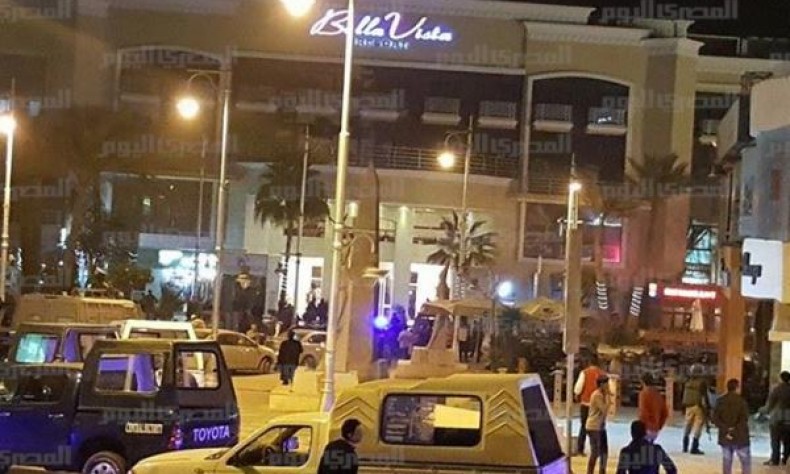 British Minister for Middle East and North Africa Tobias Ellwood has praised Egypt's "prompt" response to the attack on a hotel in the Red Sea resort city of Hurghada.
In a short statement on Twitter, Mr Ellwood stated that no British nationals were involved or injured.
"Well done Egypt, promptly ended yesterday's attack," tweeted the Minister.
وزير شؤون الشرق الأوسط يحيي جهود #مصر بإنهائها سريعا الاعتداء يوم أمس في #الغردقة. https://t.co/AsqMm2p3qn

— الخارجية البريطانية (@FCOArabic) January 9, 2016
The latest comments will be warmly welcomed in Egypt, which has been struggling to resume all flights from the United Kingdom back to the country after a Russian passenger plane crashed in North Sinai leaving all 224 passengers dead.
Friday night's attack came after at least two men armed with knives injured three tourists, including two Austrians and one Swede.
In an official statement, Egypt's Ministry of Interior stated that unidentified assailants managed to infiltrate and access Bella Vista Hotel near the downtown area of Hurghada, threatening hotel guests with weapons.
Egypt's Ministry of Interior stated that security forces managed to repel the attack, killing one attacker who has been identified as Mohamed Hassan Mohamed, a 21-year-old student and resident of Giza. Another unidentified attacker was also injured in the attack during an arrest attempt.
Egypt's police stressed that no guns or explosives were found on the attackers. The attackers were found to be carrying a 'sound pistol' and knives, said the official statement.
The motives of the attackers in the latest attack appears unclear, with some claiming that the men had aimed to kidnap tourists while others stating that the men had been attempting a robbery. However, other media reports have stated that one 'ISIS flag' was recovered at the scene. None of these reports have not been confirmed by police.
The incident comes a day after a tourist bus carrying Arab-Israelis (Palestinians) was attacked by a group of men with fireworks and birdshot. The attack, which left no injuries, was targeted at security forces, claimed Egypt's Ministry of Interior.
While police will claim to have foiled the terror attack by ensuring no tourists were killed, the incident is likely to deal a stringent blow to Egypt's already struggling tourism sector. Egypt's tourism industry is still recovering from the crash of a Russian passenger plane in October 2015, which killed all 224 passengers on board and resulted in the cancellation of many flights and more travel warnings.
---
Subscribe to our newsletter
---