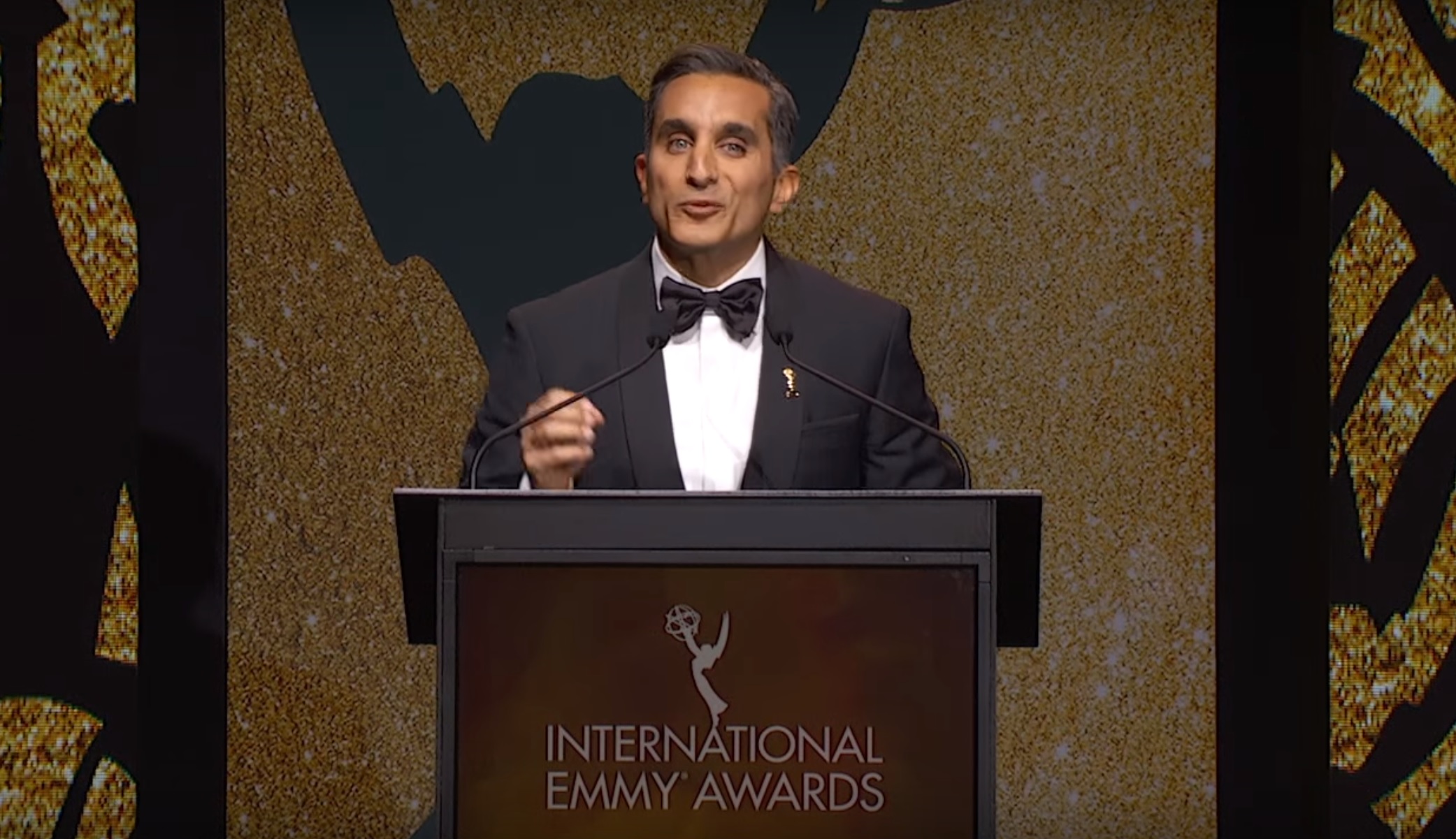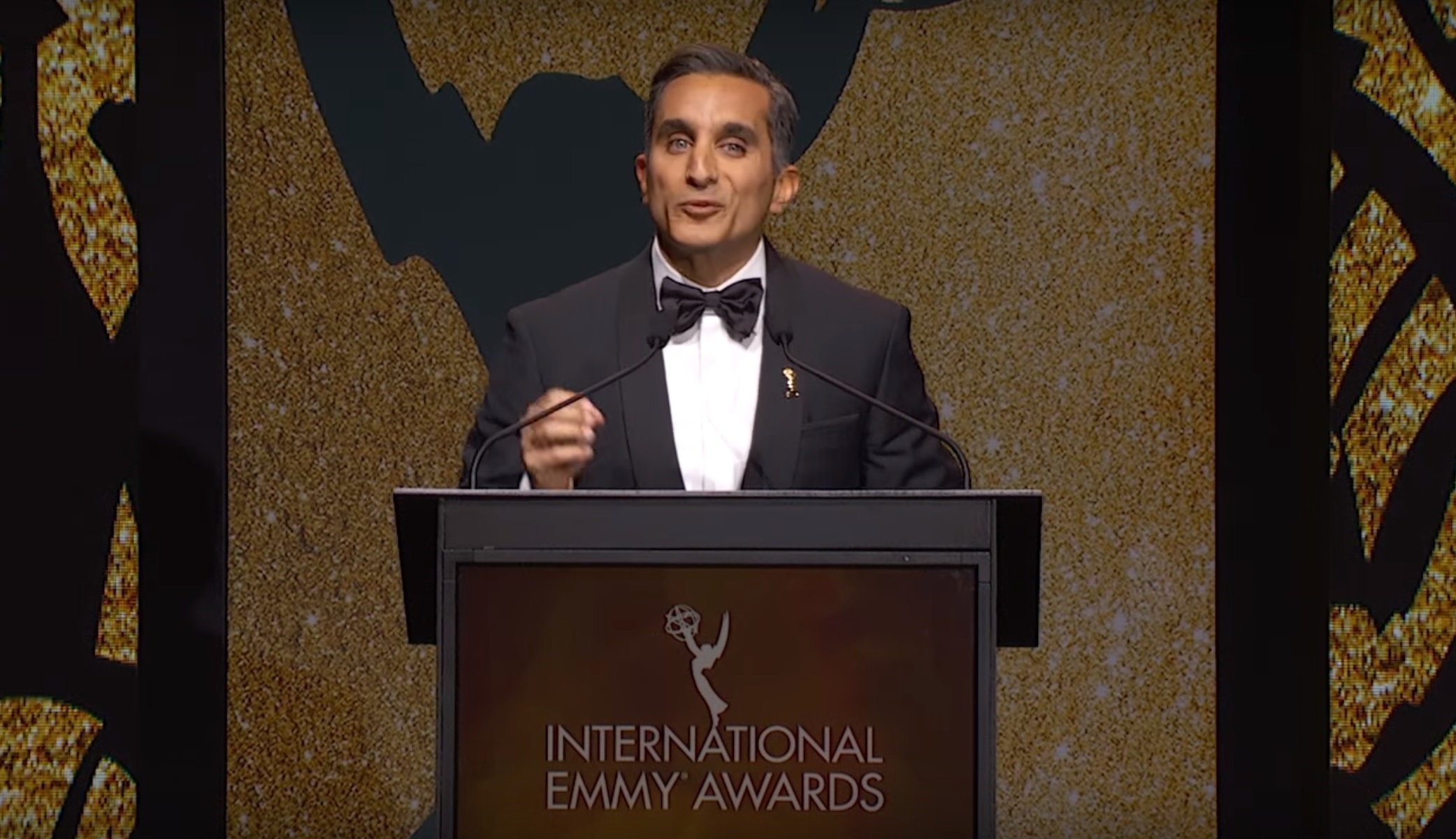 Egyptian political satirist Dr Bassem Youssef, who recently hosted the International Emmys, said he will not return to television unless it's in Egypt and on an Egypt-based channel.
In an interview on MBC 1, Dr Youssef revealed that he had been offered to run his show Al-Bernameg on a number of European and American channels.
"The show belongs to Egypt," said Dr Youssef, adding that he did not "escape" from Egypt.
Recently, the former surgeon, whose show was once the most watched television segment in Egypt, became the first Arab and Egyptian to host the International Emmys.
Although Dr Bassem Youssef's talk show came to an end in 2014, his moment in the spotlight has been far from over. After leaving Egypt amidst pressure that resulted in the cancellation of his satire show Al Bernameg, Dr Youssef remained busy through his many ventures.
U taught us how to laugh Ur awesome 👍 #باسم_يوسف

— Alaa M.Ismail (@MIsmail5557) January 13, 2016
Since leaving Egypt, Dr Youssef began a fellowship with Harvard University's Institute of Politics, was featured in big-name journals such as TIME Magazine, and most recently, won the Silver Medal for Best TV Host in the World at the 2015 New York Festivals.
Dr Youssef has also been working on a number of projects ranging from seeking out the next YouTube stars for his Dubai-based talent discovery network "Tube Star Network" to working on a documentary on his life since 2011, "Tickling Giants".
However, with Egypt's first parliament in four years, many Egyptians have been calling for the return of Dr Youssef and his humorous take on Egyptian political and social affairs. Following his interview on MBC 1, #باسم_يوسف (#Bassem_Youssef) became the top trending hashtag on Twitter in Egypt.
Offering a glimmer of hope, Dr Youssef said he is "waiting for the right time to come back."
---
Subscribe to our newsletter
---