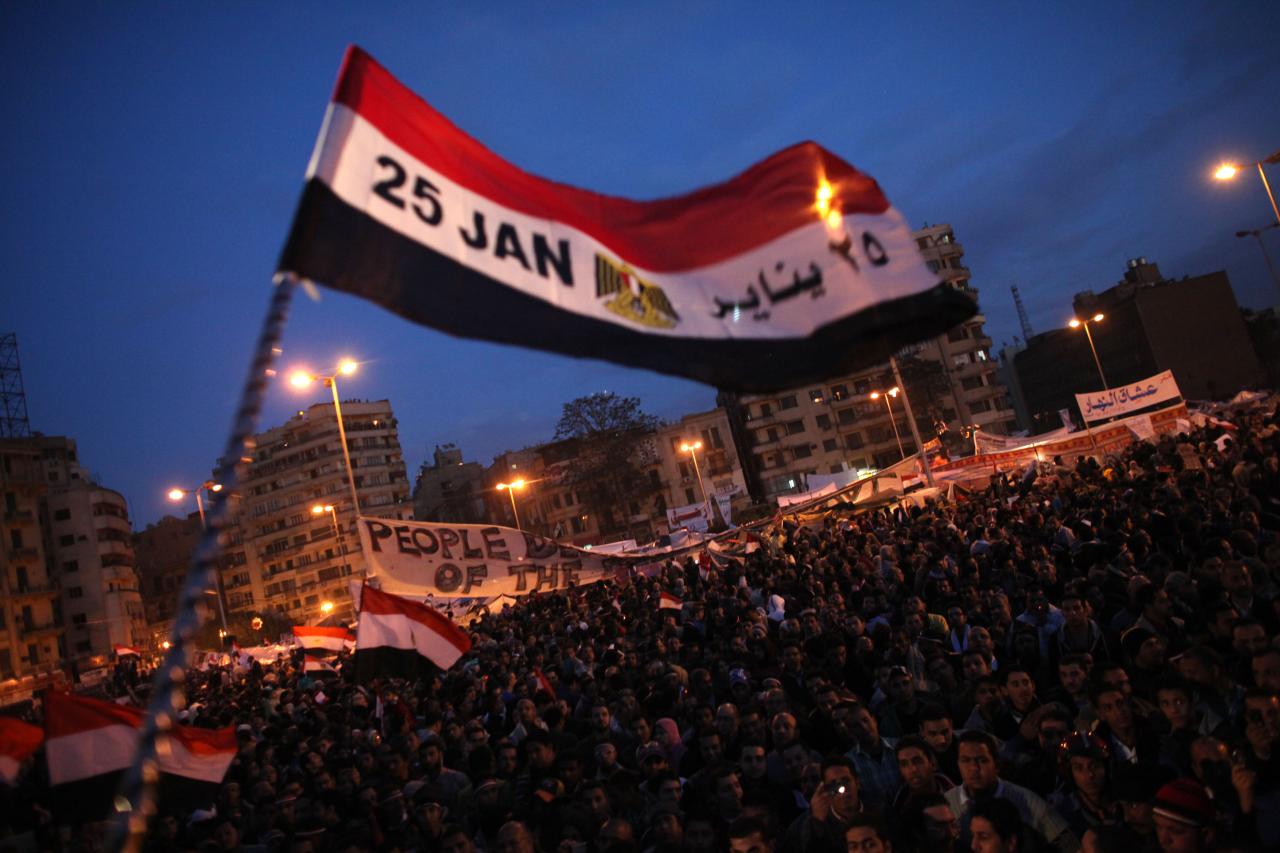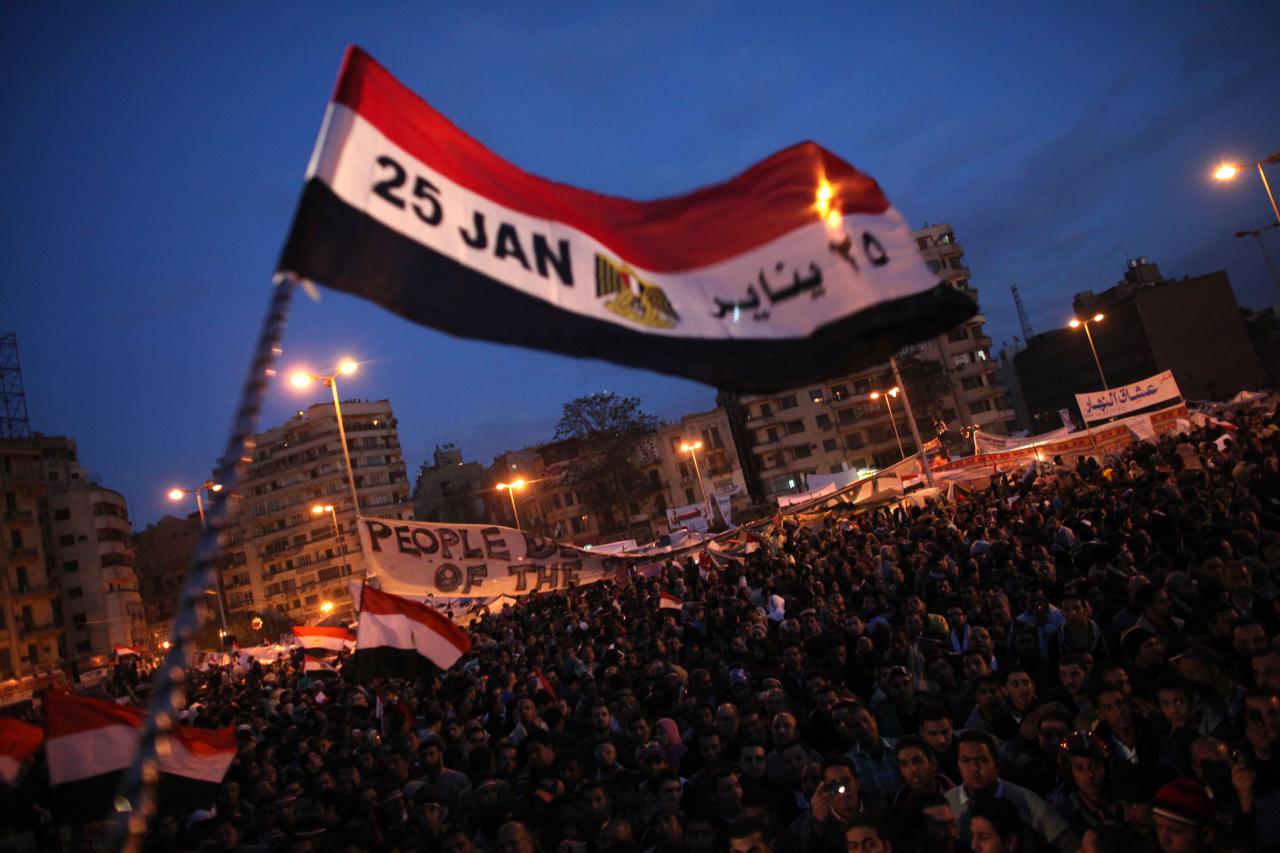 In January 2011, Wael Ghonim, administrator of the anti–police brutality Facebook page "Kollena Khaled Said" ("We Are All Khaled Said"), called for the page's 380,000 followers to gather in Tahrir Square. Egypt's political sphere hasn't been the same since then. As the state took unprecedented security measures ahead of the fifth anniversary of the uprising, with thousands of apartments searched, hundreds arrested and military troops deployed in the square, take a stroll through the events that have unfolded over the past five years.
2011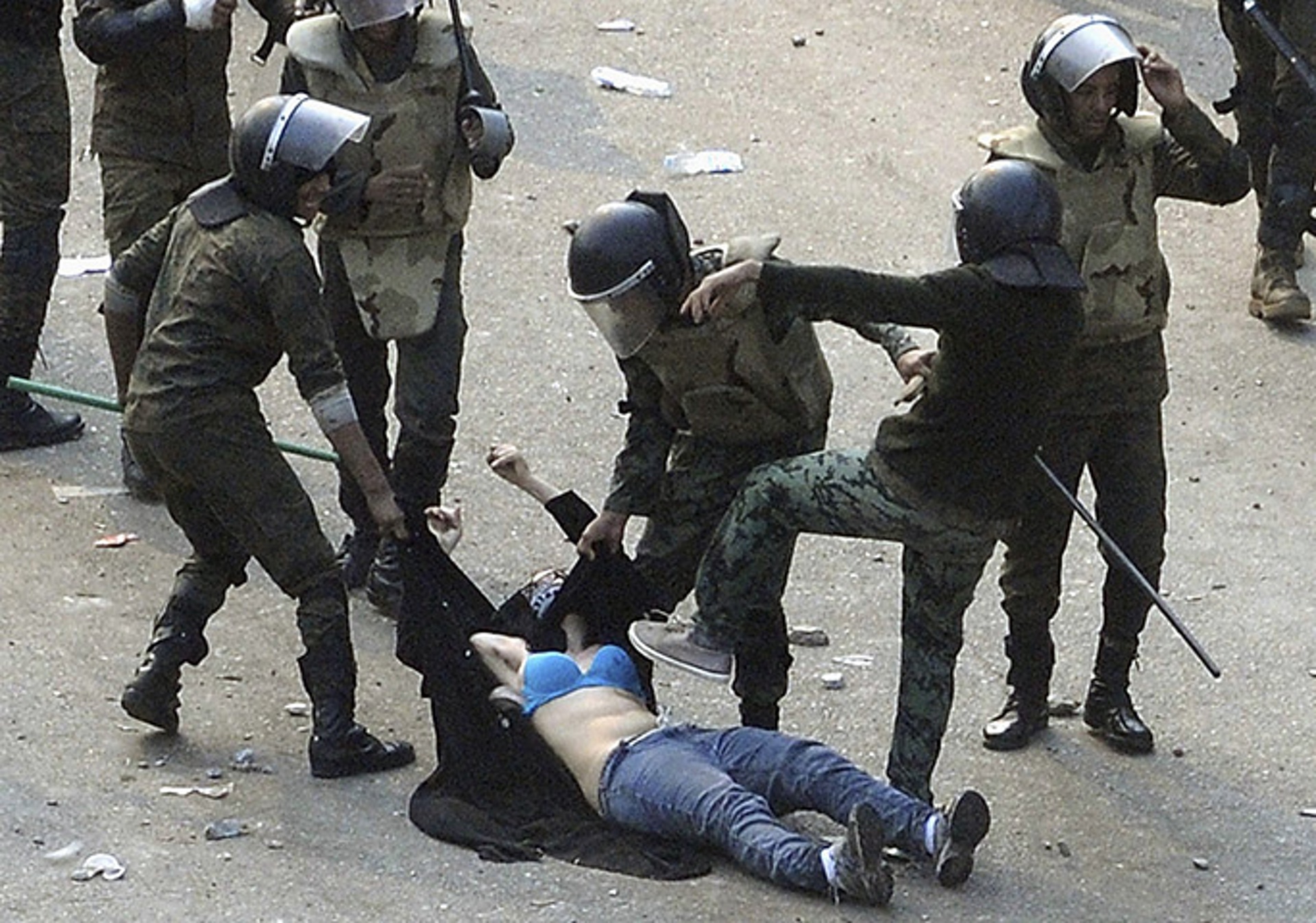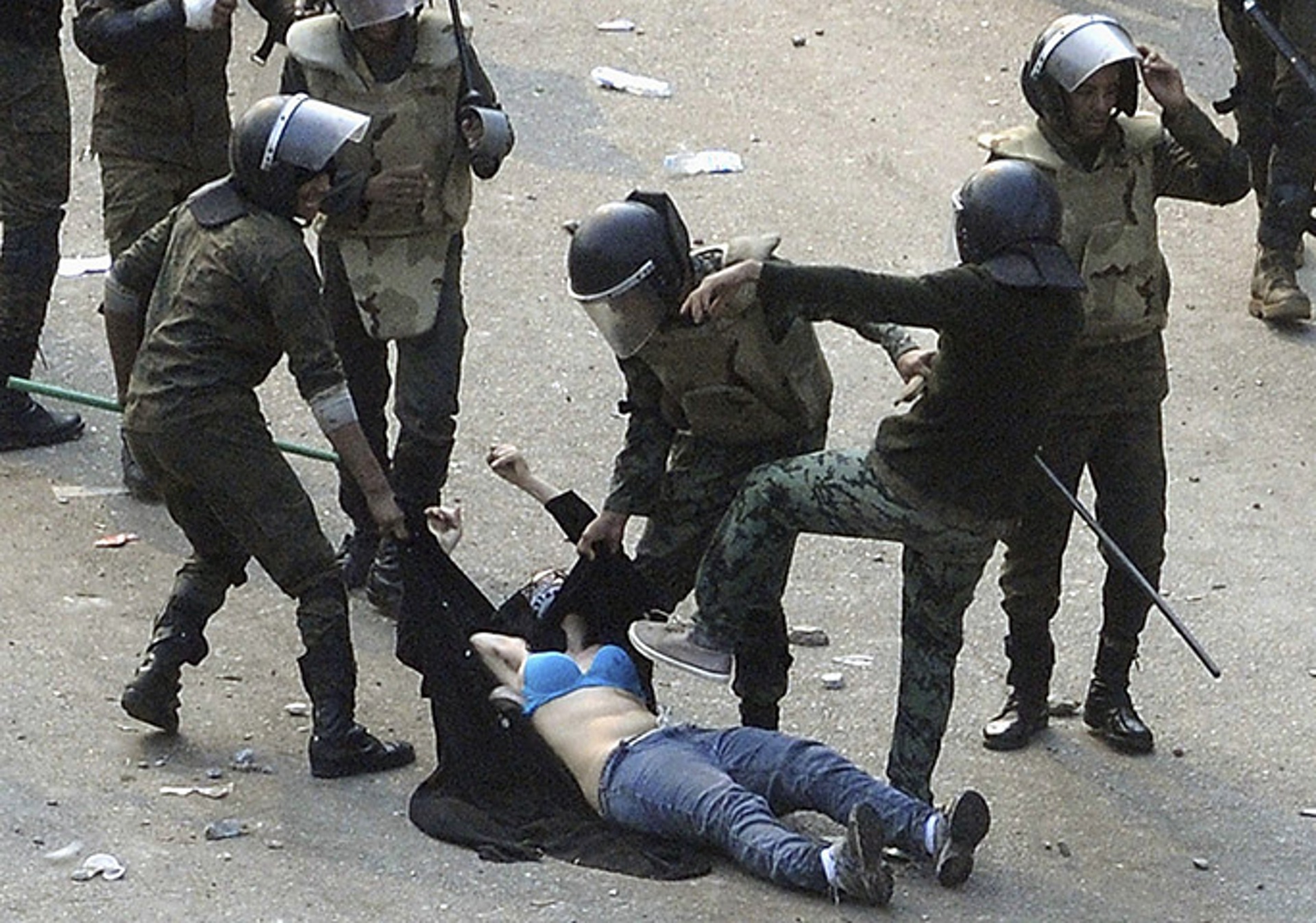 January – Egyptians held nationwide demonstrations, starting from January 25, against the three-decade rule of autocrat Hosni Mubarak. Hundreds of protesters were killed.
February – Mubarak stepped down from power on February 11, while the Supreme Council of the Armed Forces (SCAF) took charge, dissolved parliament and suspended the constitution.
March – The military began clearing Tahrir Square by force on March 9 when protesters demanded a swift transition to civilian rule. Military police performed "virginity tests" on arrested women.
October – Military troops crushed an October 9 protest, known as the Maspero Massacre, over a church attack, killing more than 25 protesters.
2012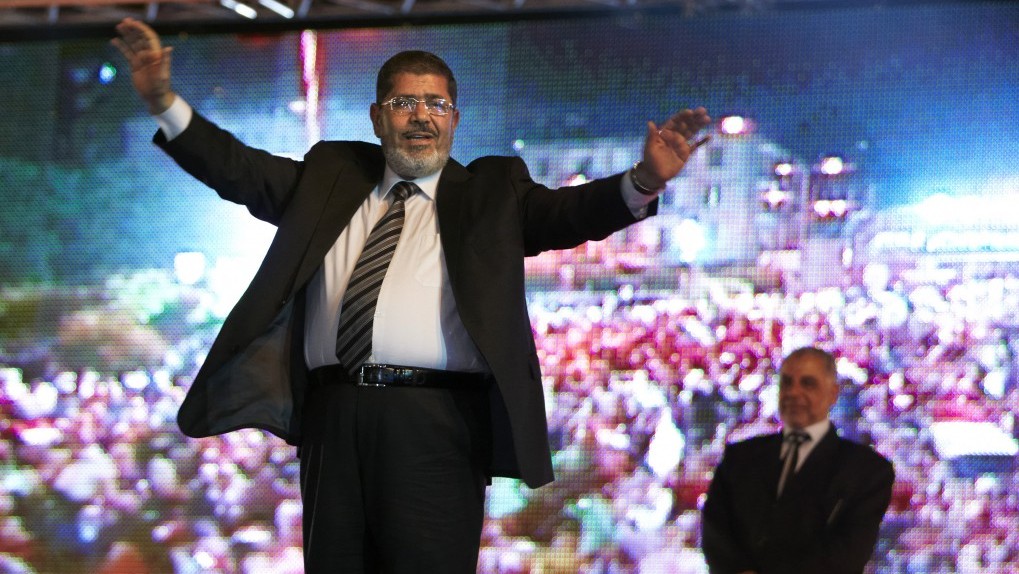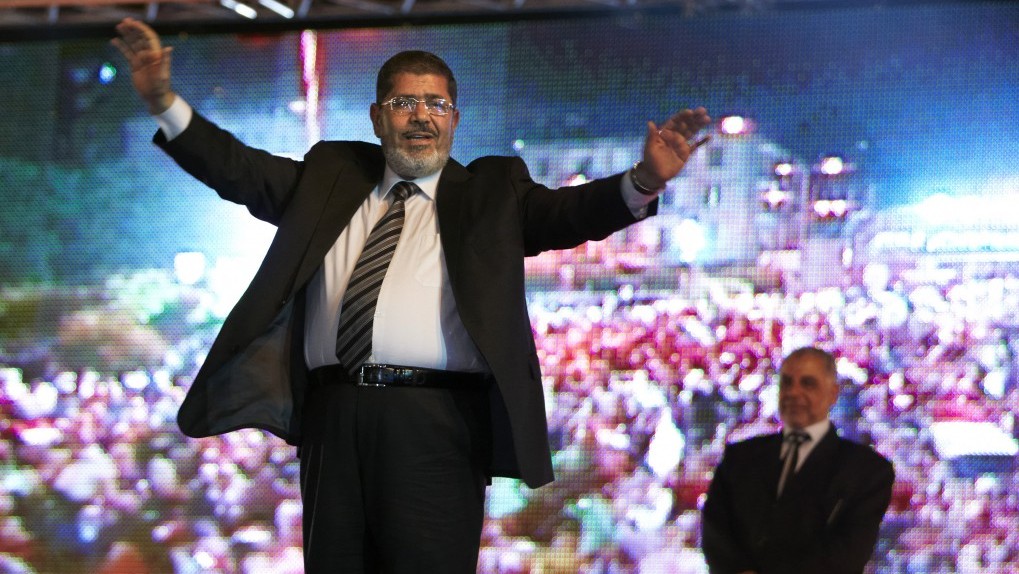 February – The Muslim Brotherhood won more than half the parliament seats in Egypt's first "free election" in decades. Clashes in a Port Said match left more than 70 football fans dead on February 1, in what is now referred to as the "Port Said Massacre."
June – Egypt's Supreme Court dissolved Islamist-dominated parliament. The Brotherhood's Mohamed Morsi ascended to power on June 30 as the country's first elected president after a narrow victory over Ahmed Shafiq, who served as the last prime minister under Mubarak.
November – Morsi decreed greater powers for himself, protecting his decisions from judicial review, sparking the first chants for him to "leave." In one all-night session, Islamists completed a draft of the constitution.
December – Protesters marched on the presidential palace on December 4 and 5, calling for a new constitution. Armed Islamists attacked protesters, inciting street battles that left at least 10 dead. The Islamist constitution was approved, with a voter turnout of only 32.9 percent.
2013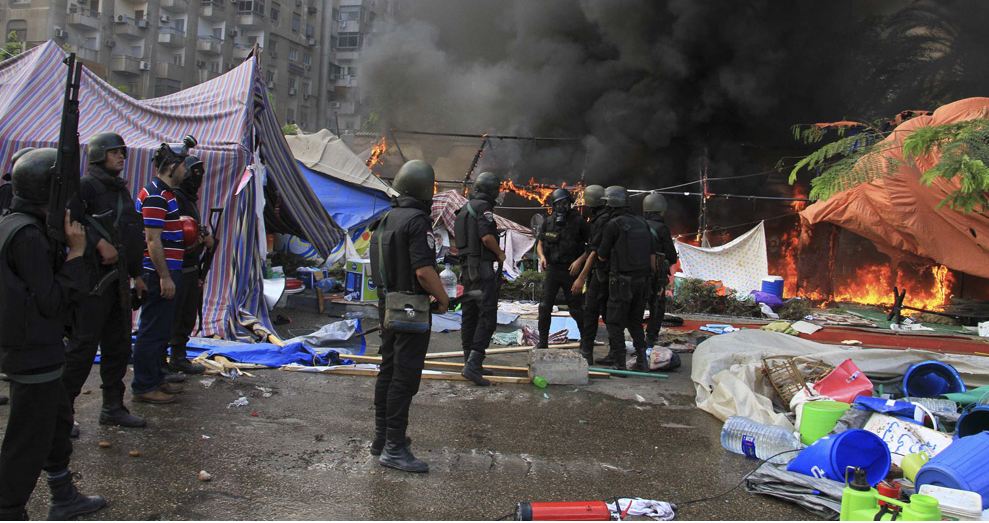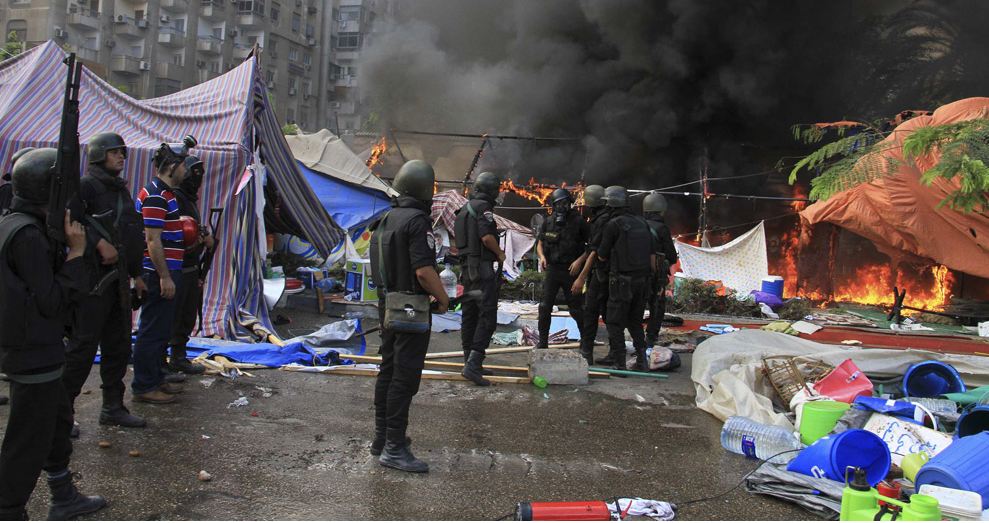 January – Hundreds of thousands held protests against Morsi, with clashes erupting. Police killed more than 40 protesters in Port Said.
May – Shura Council provisionally approved the "Protest Law," a piece of legislation restricting the right to demonstrate and requiring the notification of police three days in advance of any planned demonstrations.
June – Millions protested to demand Morsi's departure on the anniversary of his ascension to power, June 30.
July – The military removed Morsi from office and arrested him on July 3. General Abdel Fattah Al-Sisi suspended the constitution and issued arrest warrants for Muslim Brotherhood officials. Supreme Court Chief Justice Adly Mansour became Egypt's interim president. Al-Sisi announced a "road map" to democracy.
August – The military violently dispersed a pro-Morsi protest at Rabaa al-Adawiya and other sit-ins across the country on August 14, killing hundreds. The army declared a state of emergency.
November – Mansour signs the Protest Law into Egypt's legal code and hundreds of protestors took to the streets in protest, chanting against civilians being tried in military courts.
December – The military named the Brotherhood a terrorist organization.
2014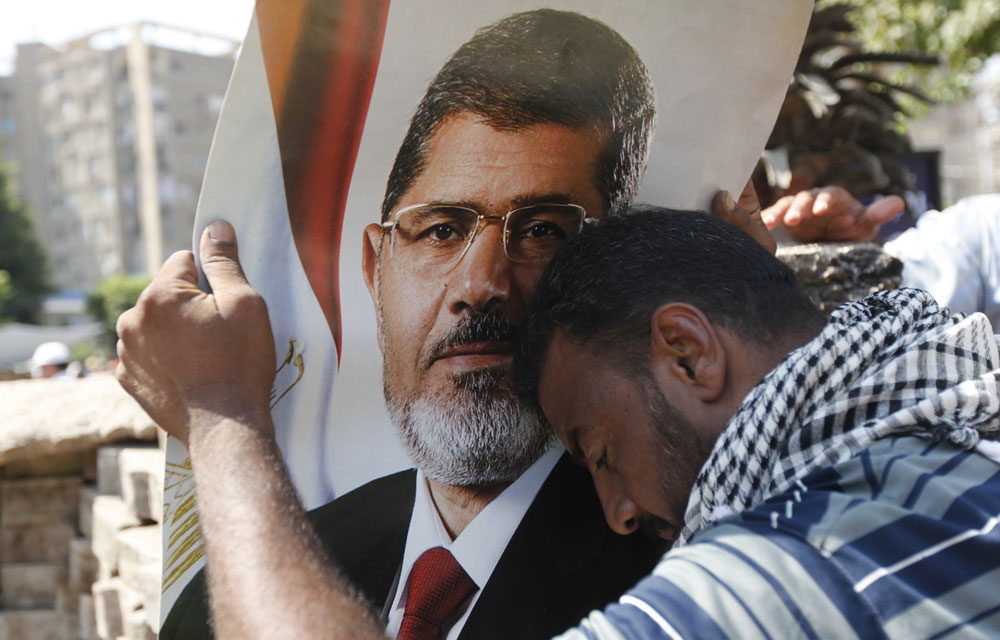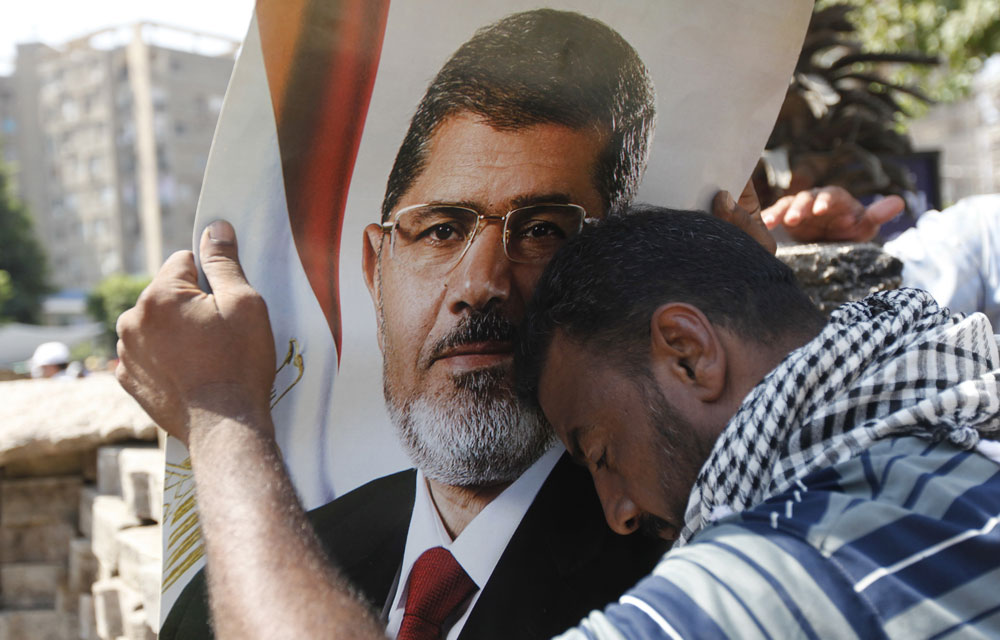 January – With a 38.6 percent voter turnout, 98.1 percent voted in favor of a new constitution. Four bombs killed at least six people in Cairo, while deadly clashes took place between demonstrators and security forces on the revolution's third anniversary.
March – 529 people were handed down death sentences en masse, causing an outcry against the Egyptian judiciary.
April – 683 people, including Muslim Brotherhood Supreme Guide Mohammed Badie, were given death sentences. 6 April Youth Movement was banned for "espionage" and "activities that distort Egypt's image."
May – Sisi won the presidential elections against socialist Hamdeen Sabahy, with a low voter turnout. Independent reporting group Wiki Thawra placed the number of politicial detainees in Egypt at 40,000.
June – Activist Alaa Abdel Fattah and 24 others were sentenced to 15 years in prison and fined EGP 100,000 (USD 14,000) for demonstrating against the protest law. Three Al Jazeera English journalists were also given multi-year prison sentences. The Ministry of Social Solidarity put forth legislation making all activities of independent associations subject to government veto.
October – Al-Sisi issued a decree that refers those accused of crimes against the state's "vital" facilities to military prosecution.
November – Charges against Mubarak, including ordering the killing of protestors during the January 2011 revolution, were dismissed.
2015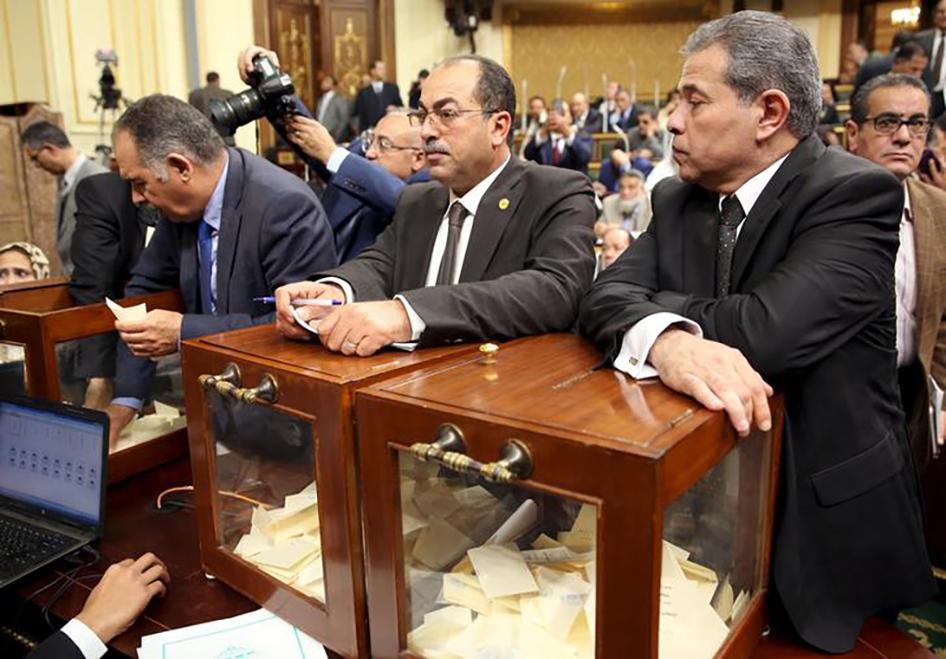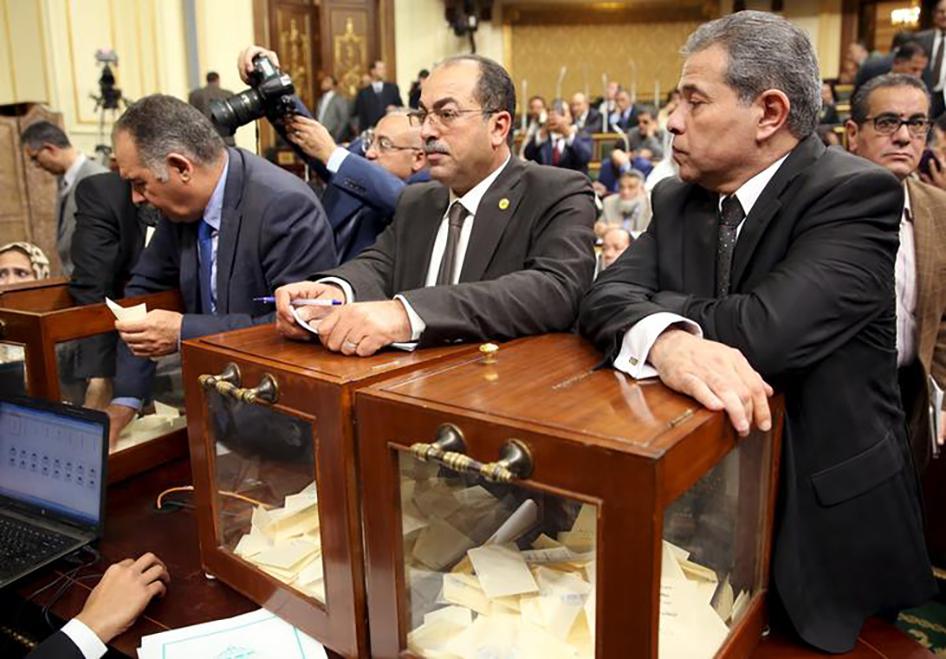 January – Security forces arrested 516 people on the fourth anniversary of the January 2011 uprising. Activist Shaimaa El Sabbagh was killed by birdshot gunfire one day before the revolution's anniversary.
February – At least 22 football fans were killed in Cairo after police attempted to disperse the crowds of spectators on February 8, in what is now dubbed the "Air Force Stadium Massacre."
May – Morsi was handed his first death sentence. Mubarak and his two sons were charged with embezzling EGP 125 million in public funds to upgrade family properties.
June – Egypt's Prosecutor General, Hisham Barakat, was assassinated on June 29. Missing photojournalist Esraa El-Taweel shed light on forced disappearances, with at least 1400 cases announced by NGOs.
August – Amid right groups' dissent, an anti-terror law came into effect in to punish anyone who strays from government statements in publishing or spreading "false" reports on attacks or security operations against militants.
September – Egyptian security forces killed seven Mexicans and five Egyptians "by accident" in Egypt's Western Desert on September 14. A presidential pardon ordered the release of 100 political prisoners, including the Al-Jazeera journalists, on September 23.
December – Egyptians elected the country's first parliament in three years, which has been criticized for ratifying all decrees issued during that period.
---
Subscribe to our newsletter
---