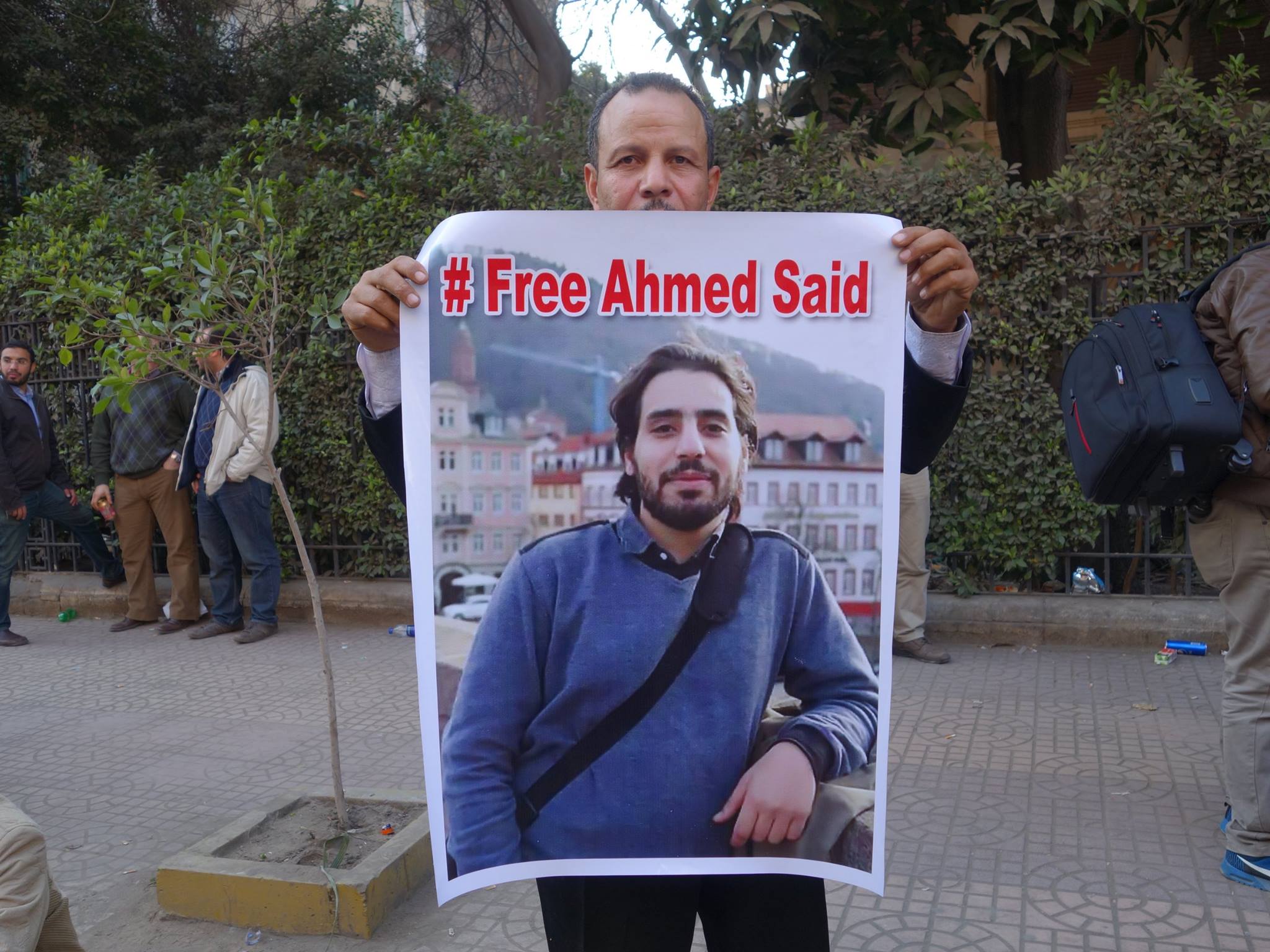 Vascular surgeon Ahmed Saied, currently serving a two-year imprisonment sentence, was placed in solitary "punishment" confinement and barred from visits for over a month.
Although the reason for this punishment has not been clarified, Saied's sister Lamia told Egyptian Streets, "We suspect that he has been tortured and they are hiding him."
Lamia has been calling on authorities to remove him from the maximum security Aqrab prison, where his health severely deteriorated in the cold of the prison cell, especially due to authorities reportedly refusing to let in heavy clothing and medications.
"The sole fact that he's a doctor subjected him to insults and ill-treatment from police personnel of different ranks," said Lamia.
Saied was arrested following his participation in a silent demonstration in remembrance of November 2011 clashes between the military and protesters in Mohamed Mahmoud Street, where more than 40 protestors were killed. He was forcibly disappeared and tortured, according to Lamia, then later charged with blocking roads and disrupting public order.
Last week, photojournalist Mahmoud AbuZeid Shawkan was also placed in a solitary cell but was removed from the confinement a day later.
---
Subscribe to our newsletter
---