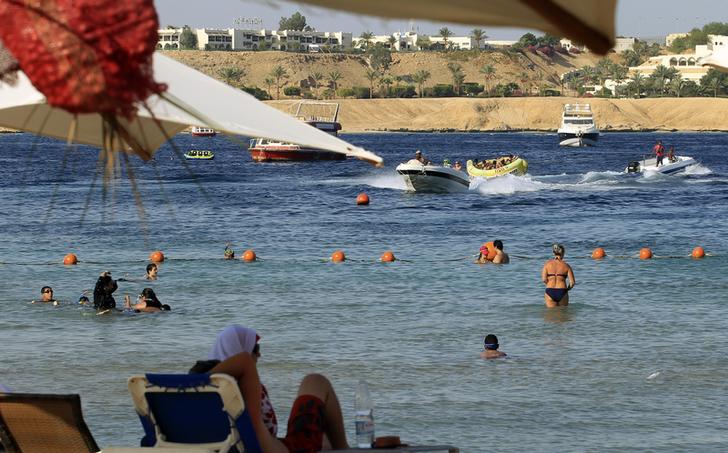 British holiday company Thomas Cook has decided to extend its cancelation of bookings to the Egyptian holiday resort of Sharm El Sheikh until October 31, according to Reuters, bringing the total amount of time British citizens have been banned from traveling to the resort to almost a year.
Thomas Cook said that the decision to extend the travel cancellations had to do with the British government not giving clear indications about when its travel recommendations might change.
"We appreciate that this may be frustrating for our customers," the company said.
The British government suspended all flights to Sharm El Sheikh after a Russian passenger plane crashed over Egypt's Sinai in October 2015, killing all 224 onboard.
Rescue flights brought thousands of Britons home following the incident.
The so-called Islamic State claimed responsibility for the crash, saying that it planted a bomb inside a soft drink can.
Normally, Thomas Cook would fly about 4000 passengers to Sharm El Seikh between now and the end of October, meaning the ban extension will cause a significant drop in the country's tourism indicators.
Egypt's tourism industry has been struggling in recent years due to the instability that followed the 2011 uprising. According to Egyptian Prime Minister Sherif Islmail, Egypt's tourism revenues have dropped by approximately USD 1.3 billion since the Russian plane crash.
The tourism industry is one of the main sectors of income for the Egyptian economy and is a crucial foreign exchange earner for the country.
---
Subscribe to our newsletter
---