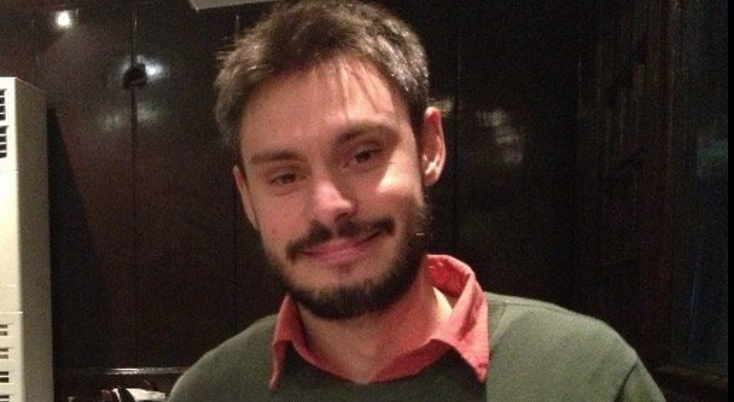 Italy said on Tuesday that "immediate and proportionate" measures would be taken if the Egyptian government fails to cooperate in revealing the truth about the murder of Italian PhD student Giulio Regeni, according to Reuters.
"If there is not a change in tack [on the part of Egypt], the government is ready to react, adopting measures that are both immediate and proportionate," Foreign Minister Paolo Gentiloni told the Italian parliament.
Although the minister did not provide any further details as to the specific measures that would be taken, last month the head of the Italian Senate's human rights commission, Luigi Manconi, called on the Italian government to return Italy's ambassador to Cairo for "consultations" in order to put further pressure on the Egyptian government.
Egypt's foreign ministry spokesman Ahmed Abu Zeid responded to Gentiloni's comments by saying that Egypt has refrained from responding to the Italian minister's comments "in light of the strong and diverse historic relations between Egypt and Italy on the official and popular levels." Abu Zeid added that Gentiloni's speech comes one day prior to the scheduled arrival of the Egyptian investigative team in Italy to present the developments in the Regeni case.
On Monday, Reuters had quoted Egyptian officials as saying they were indefinitely postponing the scheduled meeting, which was set to take place on Tuesday.
Giulio Regeni, 28, disappeared on January 25, the fifth anniversary of the 2011 uprising, and was later found dead with obvious signs of torture on his body. Human rights groups claim the torture marks are reminiscent of methods used by Egyptian security forces.
Last month, Egyptian authorities claimed that a "gang" specializing in kidnapping and scamming foreigners while posing as policemen was responsible for the murder of the Italian student. Italian investigators rejected the claims, saying there are "inconsistencies" in Egypt's narrative of the events.
---
Subscribe to our newsletter
---