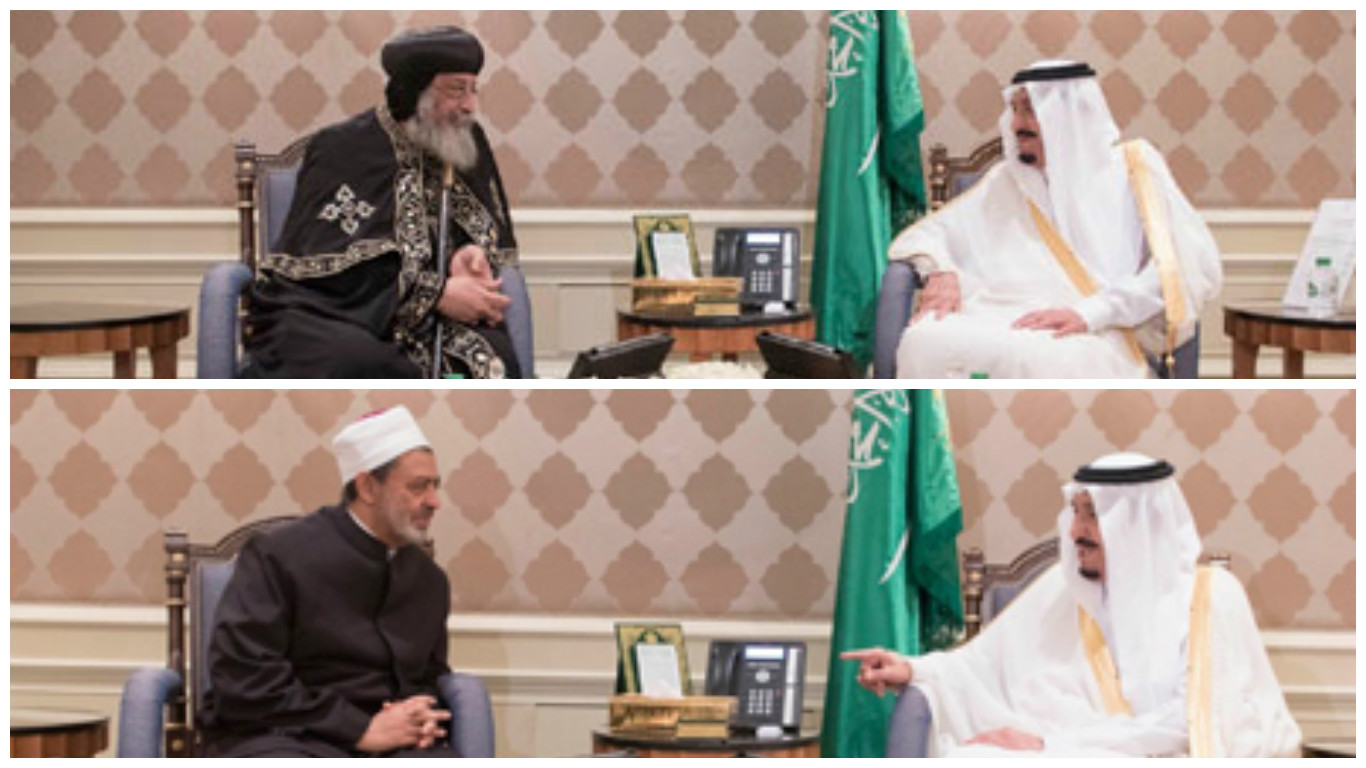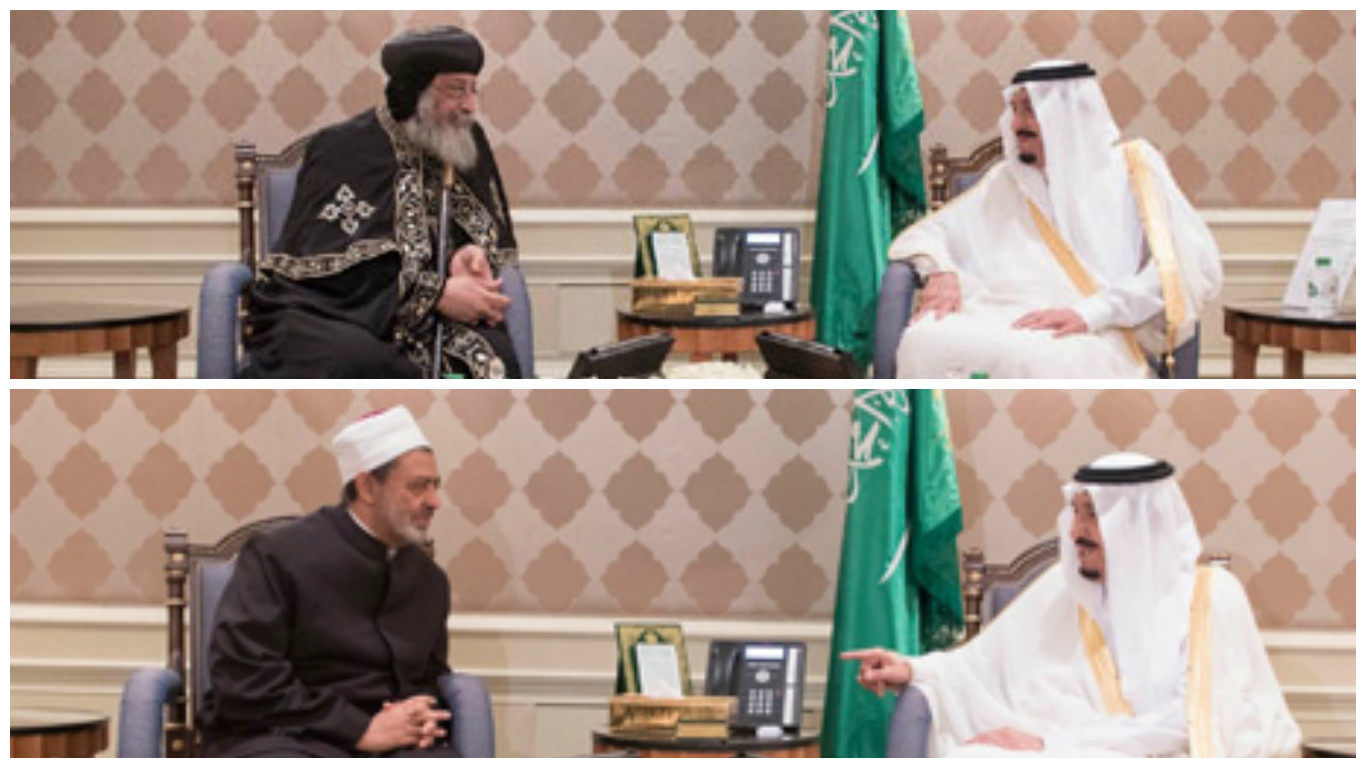 Saudi Arabia's King Salman met with Egypt's Coptic Orthodox Pope Tawadros II and the Grand Imam of Al-Azhar Ahmed Al-Tayeb in Cairo on Friday night, state-owned Ahram Online reported.
King Salman's meeting with Pope Tawadros marked the first time for a Saudi monarch to meet with the pope of the Coptic Orthodox Church.
The Saudi king also met with Grand Imam Ahmed Al-Tayeb to discuss methods to combat extremism in the region and "promote centrist Islam."
Salman arrived in the Egyptian capital on Thursday for a five-day visit aimed at boosting cooperation between the two countries.
In addition to pledging USD 21.5 billion in various agreements, including soft loans to finance Egypt's petroleum needs and an agreement to develop Egypt's Sinai Peninsula, the Saudi monarch announced on Friday that a bridge connecting Egypt and Saudi Arabia will be built over the Red Sea.
Egyptian President Abdel Fattah Al-Sisi announced that the bridge will be named after King Salman, whom Egypt's president also awarded the "Order of the Nile" medal, the country's highest state honor.
Cairo University also granted King Salman an honorary degree in light of the Kingdom's pledge of USD 120 million to renovate Cairo's Qasr El-Aini hospital.
Relations between Egypt and Saudi Arabia have strengthened since then-Defense Minister Al-Sisi led a popularly-backed military coup against Morsi.
The strengthened relations have seen Al-Sisi and Saudi Arabia's King Salman paying each other several visits since the former rose to power. Most recently, Al-Sisi visited the Gulf nation to attend the finale of a joint military exercise. King Salman's visit was preceded by a visit of high profile Saudi officials.
Saudi Arabia, with other Arab Gulf states, has pumped billions of dollars into Egypt's crisis-ridden economy, which has in the past years seen its foreign currency reserves rapidly depleting.
---
Subscribe to our newsletter
---