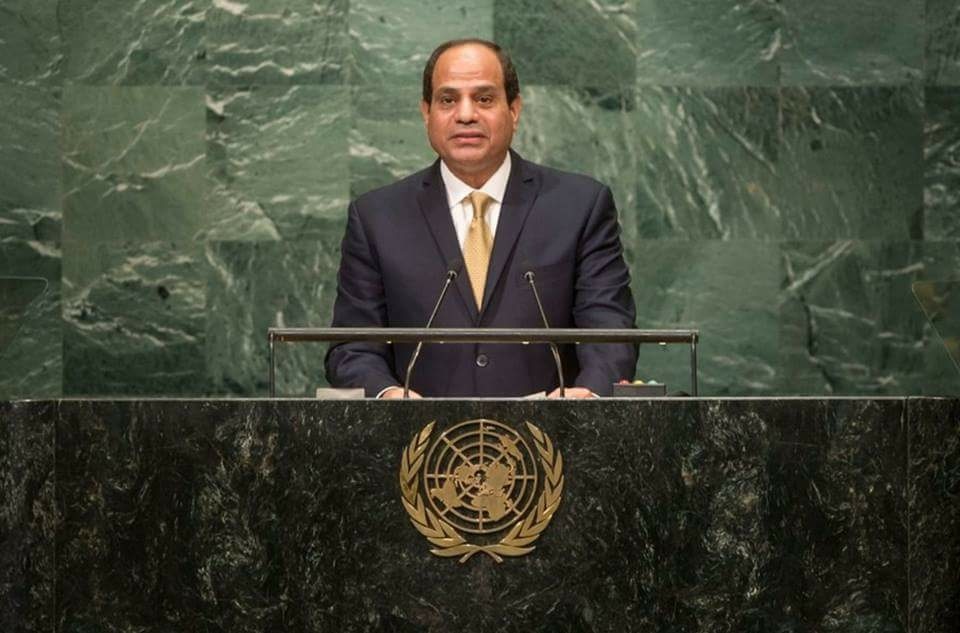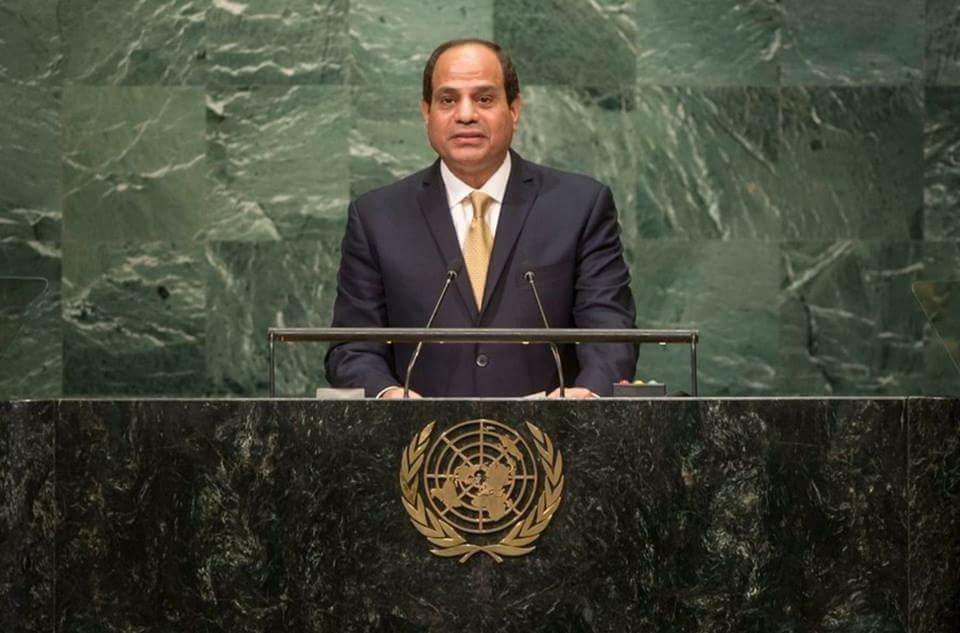 The Arab-Israeli conflict is the core cause of instability in the Middle East, Egyptian President Abdel Fattah Al-Sisi said in his United Nations General Assembly speech on Tuesday, urging Israel to make peace with Palestine.
"We have a real opportunity to write a bright page in the history of our region to move toward peace," Sisi said, addressing Israel and Palestine's leaders.
Calling for the establishment of two states that each preserve the rights and security of their people, Sisi pointed at Egypt's experience with making peace with Israel as "wonderful" and encouraged Israel to repeat that scenario and make peace with Palestine.
Further affirming Egypt's commitment to restarting dialogue between Israel and Palestine, Sisi said that the establishment of peaceful relations requires a number of steps beforehand, including an end to the building of Israeli settlements.
The president is in New York for the 71st session of the UN General Assembly and met with a number of world leaders, including United States presidential candidates Hillary Clinton and Donald Trump, as well as United Nations Secretary-General Ban Ki-Moon.
Clinton and Trump discussed with Sisi bilateral relations between the US and Egypt, with Trump promising that the US will be a "loyal friend" to Egypt and speaking of the importance of the two countries working together to face terrorism. Meanwhile, Clinton also emphasized the importance of Egypt's cooperation with Israel on the issue of counterterrorism, while also calling for the release of US citizen Aya Hijazi.
Meanwhile, Sisi and Ban discussed the situation in the Middle East, including the peace process between Israel and Palestine, as well as the situation in Libya.
Sisi also sat down for an interview for PBS with television host Charlie Rose, during which the two discussed a wide range of topics, including Egypt's human rights record and issues affecting the Middle East and North Africa region.
The president said that the media does not accurately reflect the situation on the ground in Egypt and that Egypt's media "says what it wants as there are no restrictions and there is no dictatorship." He said that Egypt is committed to achieving security and stability in the midst of a volatile region and that certain issues, such as the high-profile "NGO foreign funding case," are simply "misunderstood."
---
Subscribe to our newsletter
---