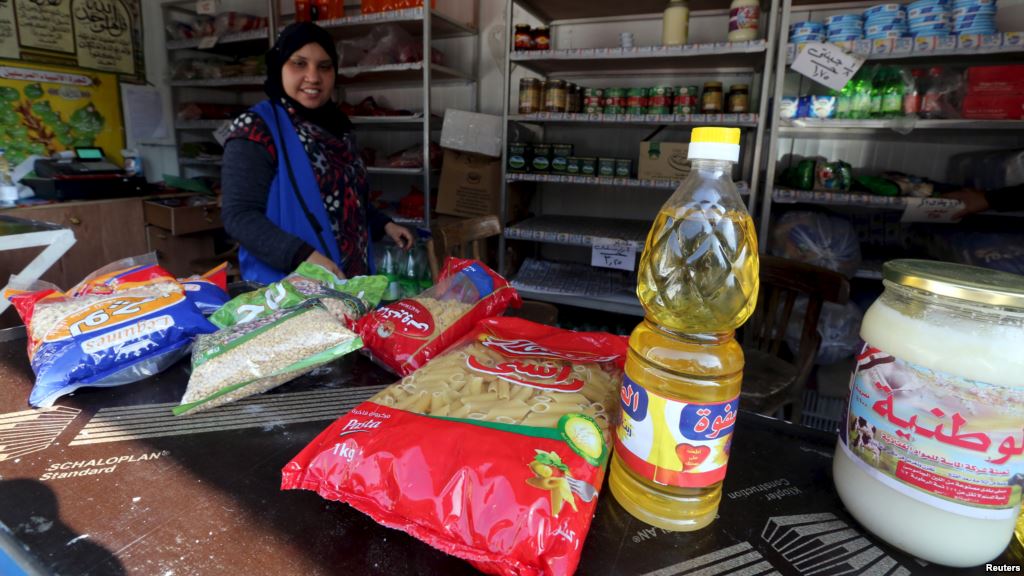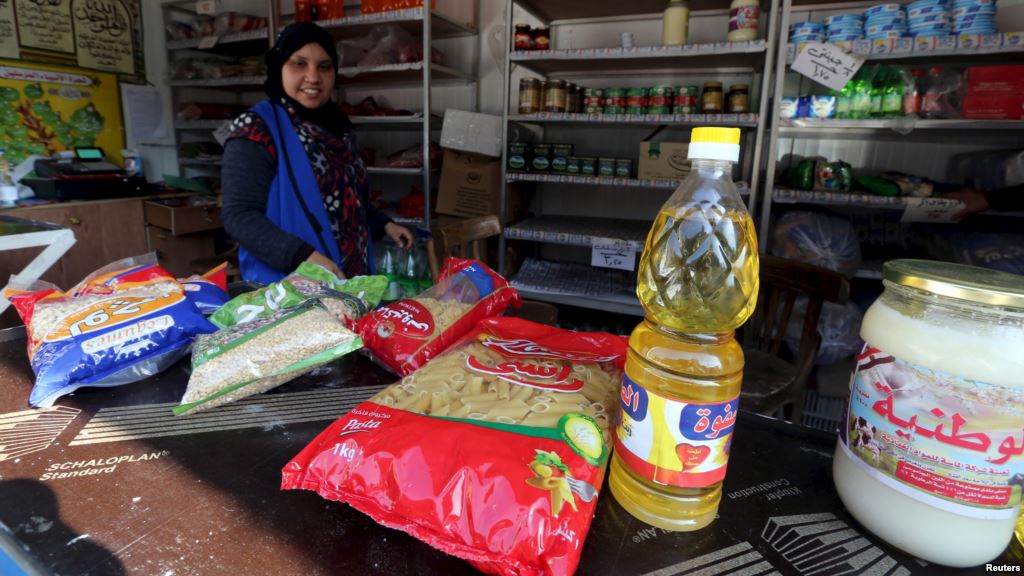 Egypt is studying the possibility of increasing subsidies for smart card holders to support them during the hardships of economic reform, Aswat Masriya reported Minister of Supply Mohamed Ali Sheikh as saying.
Speaking at a press conference at the Ministry of Supply headquarters, Sheikh said that economic reform "will inflict difficulties and we are working to ensure that the burden of reform will be borne by those who are able, not those who are unable."
Egypt has long provided its citizens with subsidized goods, most notably bread, oil and sugar and introduced a "smart card" program in 2013 that works to ration these subsidized goods via an electronic system. The new program was also aimed at closing potential windows for corruption; some bakers selling subsidized bread, for example, would buy flour at the discounted rate and resell it at the regular rate.
Sheikh said that the ministry will also be reviewing methods to eliminate wastefulness in the smart card program, including cutting off individuals who have died or emigrated since being added to the program.
Meanwhile, Sheikh also said that the Central Bank of Egypt has allocated USD 1.8 billion to secure a six-month supply of basic goods, according to Reuters. The minister said that the supply ministry will be coordinating with the country's Armed Forces on this matter.
The decision comes amid a sudden and widespread sugar shortage that has sparked anger and worries of a looming food crisis.
Earlier this year, the cabinet approved the issuing of an EGP 8 billion fund to subsidize goods for low-income citizens as an "emergency measure" aimed at stabilizing the prices of basic goods in the market.
Inflation in Egypt has been on the rise in recent years, as the country continues to struggle with difficult economic conditions, particularly a hard currency crisis compounded by the waning of the tourism industry.
However, the government has been working towards policy reforms – most notably slashing and reforming subsidies – in efforts to remedy the problems crippling the country's economy.
In 2014, President Abdel Fattah Al-Sisi made the controversial decision to slash energy subsidies overnight, leading to drastically higher prices of fuel, angering several segments of the population, including taxi drivers and transport workers, as well as regular consumers. Defending the move, Sisi said the subsidies had failed to reach the people who they were aimed to help and instead mainly benefited the rich.
Former president Hosni Mubarak was careful not to touch the subsidies, being acutely aware of the potential danger such a move could pose to the stability of his regime.
In 1977, president Anwar Sadat slashed subsidies on basic foodstuffs, sparking a massive "bread uprising", which was only ended with the deployment of security forces to the streets and the reenactment of the subsidy regime. Since then, Egypt's leaders have been wary to raise prices on staples.
---
Subscribe to our newsletter
---