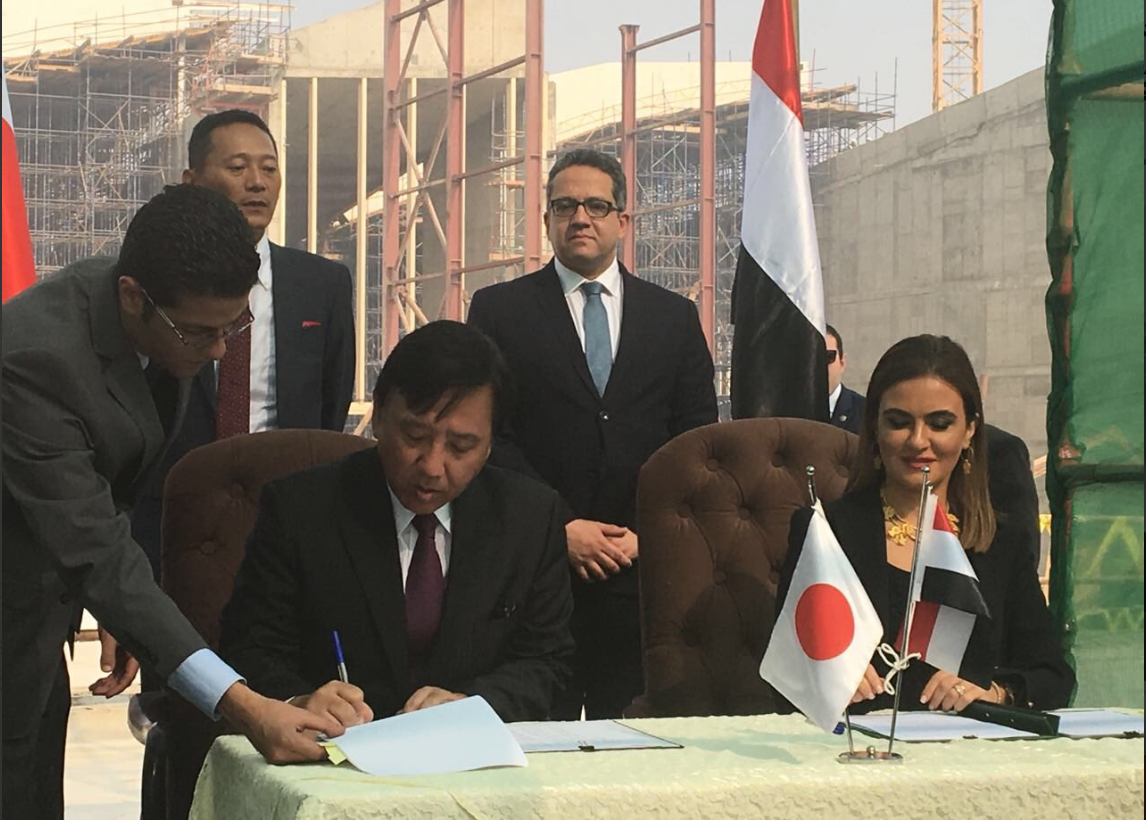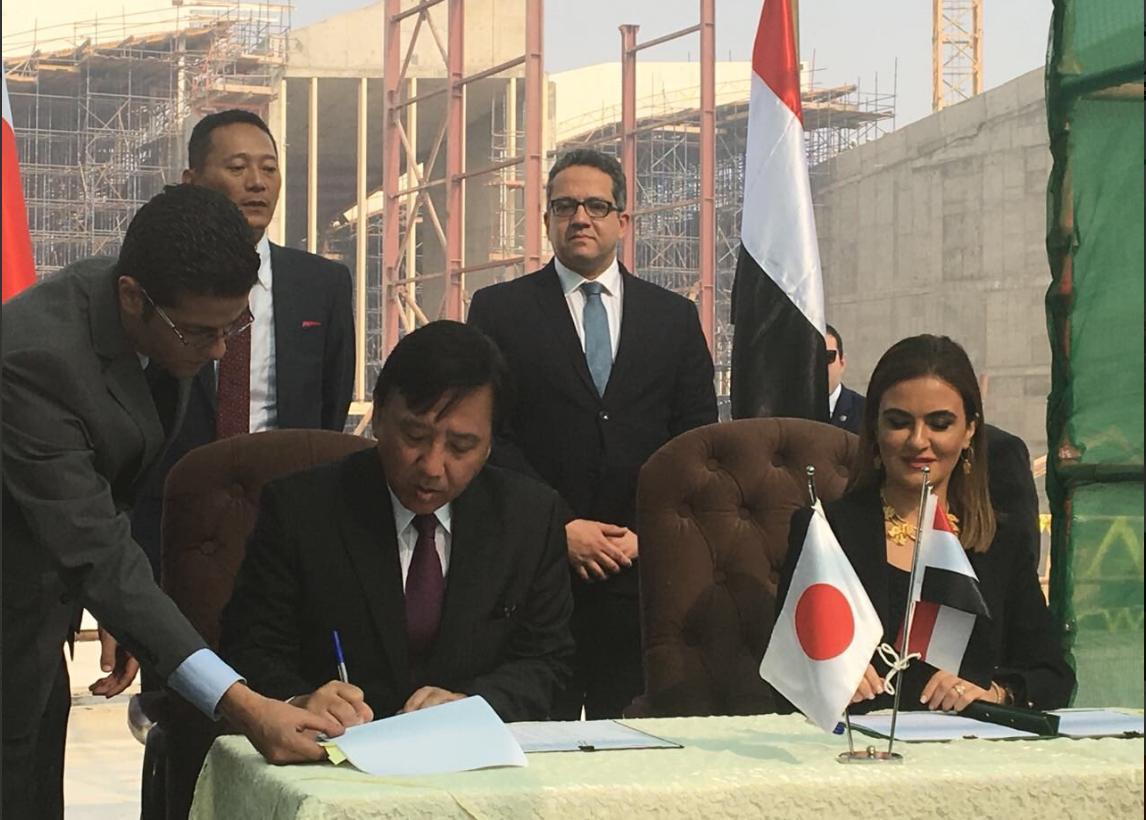 Egypt and Japan inked a final agreement on Monday that will see the latter provide USD 460 million to fund the completion of the Grand Egyptian Museum.
Egypt's Minister of International Cooperation Sahar Nasr and Japan's Ambassador to Egypt Takehiro Kagawa signed an exchange of letters for the second phase of the museum, while Egypt's Minister of Antiquities Khaled Enany and the head of Japanese Agency for Development Cooperation (JICA) inked the funding agreement.
Nasr commended Japan's speed in approving the agreement to fund the construction of the museum, saying that Egypt's President Abdel Fattah Al-Sisi is invested in ensuring that the first phase of the museum will be open to visitors in 2017.
Last year, then-Minister of Antiquities Mamdouh Al-Damaty announced that funding for the museum had run dry, as costs increased from USD 800 million to USD 1.1 billion. The increase in costs came as the EGP weakened against the USD.
The Grand Egyptian Museum was set to open in 2015; however, its opening is now scheduled to take place at the end of 2017. It will be Egypt's largest and primary museum and, spanning 117 acres, will house over 100,000 artifacts.
According to Nasr, the museum will display the course of development of Egypt's civilization over the centuries using the most recent technology available and that the construction of the museum aims to boost tourism and increase job opportunities related to the tourism sector.
Minister of Antiquities Enany further stated that construction of the museum is "50 percent complete," adding that there are currently 4,000 laborers working around the clock  to ensure the museum is completed on schedule.
While the museum's construction has faced numerous delays, a new conservation and restoration center for antiquities has been developed and is already in operation, with experts working on antiquities that will be displayed at the Grand Egyptian Museum once it is opened.
Former minister Al-Damaty also announced that the museum will be managed independently to ensure that it is free of bureaucratic restraints.
The minister said that this was previously done with Bibliotheca Alexandrina, Alexandria's library, which opened in 2002 and has administrative independence.
---
Subscribe to our newsletter
---