The Minister of Antiquities Khaled El Anany, has announced that currently, the achievement of the work at the Grand Egyptian Museum (GEM) is more than 70% compared to less than 20% in 2016, at the 4th  International Tutankhamun Conference on Saturday, at Le Méridien Pyramids Hotel.
''We are planning to open the first phase with the complete Tutankhamun. We will be ready with the first phase by December 2018 then we will decide on the date of the opening because it will be a big international ceremony,'' announced El Anany.
The 117 acres museum is set to be the largest archaeological museum in the world; it will have a passage between the museum and the Giza plateau to facilitate the movement of tourists between the two attractions which are about two kilometers apart.
The minister also stated that work is going according to schedule, with the partial opening set to be at the end of this year. A documentary screened at the conference revealed that the storage area, the restoration and conservation labs were functioning; 200 restorers were working around the clock to finish restoring artifacts on time for the opening.
He also added that 43, 257 artifacts had been moved to the GEM, 4,549 of which being from the Tutankhamun collection.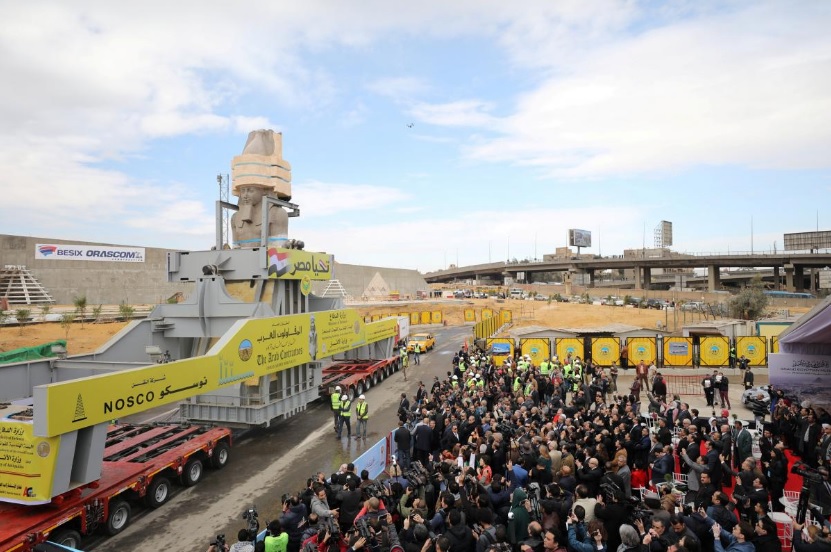 In the last years, the museum opening has faced several delays ever since construction started in 2012 due to a shortage of funds. Accordingly, Egypt and Japan reached an agreement in 2016 with the Japanese Agency for Development Cooperation (JICA) agreeing to provide USD 460 million to fund the completion of the Grand Egyptian Museum.
A couple of days ago, a fire that erupted on the scaffolding on Sunday at the building site of the Grand Egyptian Museum was extinguished. No major damage or casualties were reported although the negligence to Egypt's upcoming center for 'cultural and scientific' activities was criticized by many on social media.