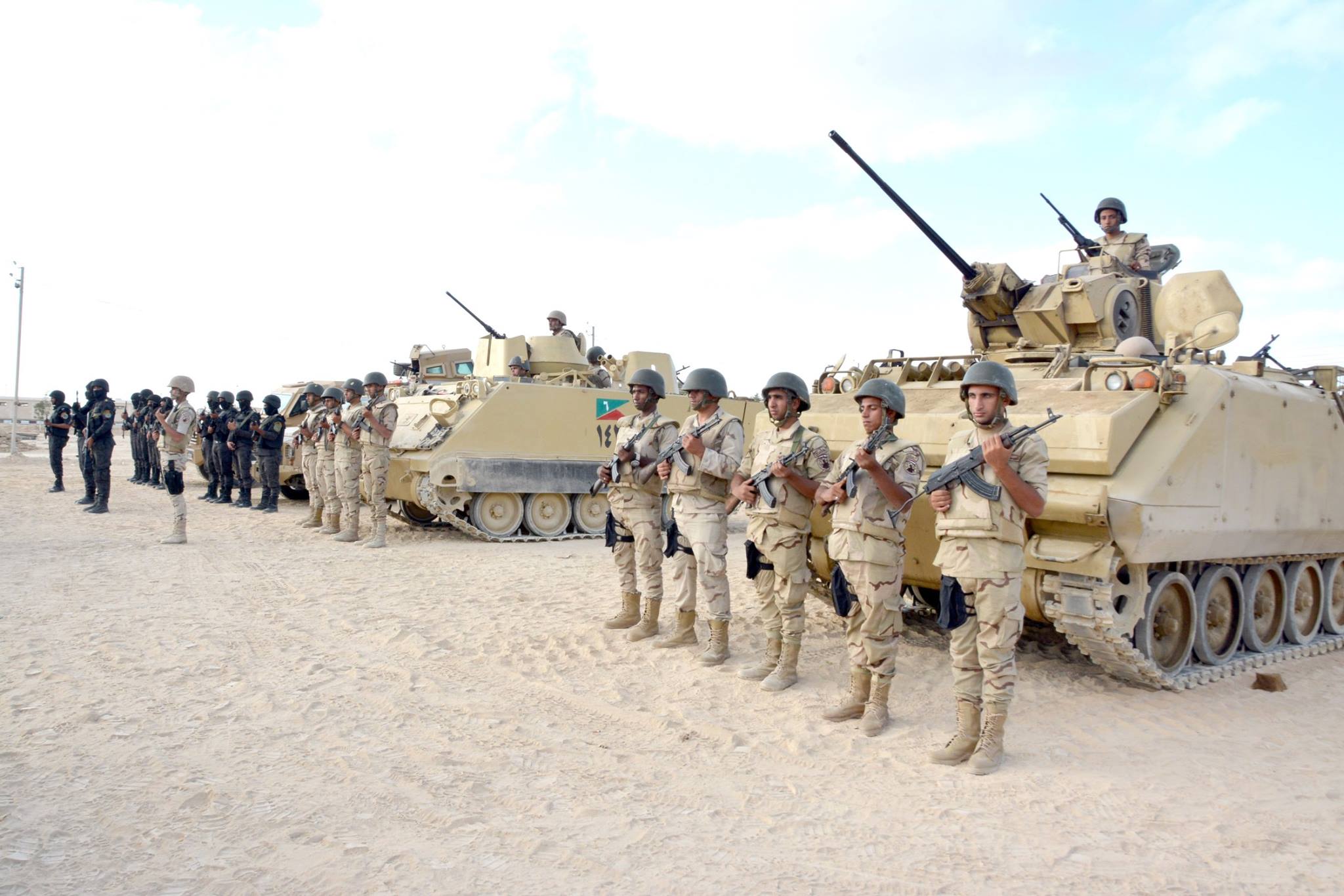 Egyptian air strikes destroyed 12 vehicles trying to cross from Libya. They were loaded with ammunitions, explosives, and weapons, the official spokesperson of the Army said on Tuesday.
"In light of the continuous efforts of Egypt's Army to secure the borders and its forceful fight against all the systematic campaigns targeting the Egyptian security, the Army successfully destroyed 12 vehicles trying to cross the border from Libya. The Army acted after it had received information from the intelligence suggesting that 'criminal elements' had gathered to cross the Western boundary of Egypt," said the spokesperson.
The statements didn't mention the exact timing of the air strikes. The spokesperson said that military forces are currently searching for the militants to take the proper legal actions against them.
In May, the Egyptian Army carried out six air strikes on terrorist locations in Libya after gunmen had opened fire on Coptic Christians in Egypt, killing at least 29. The attack was claimed by the militants of the Islamic State.
---
Subscribe to our newsletter
---