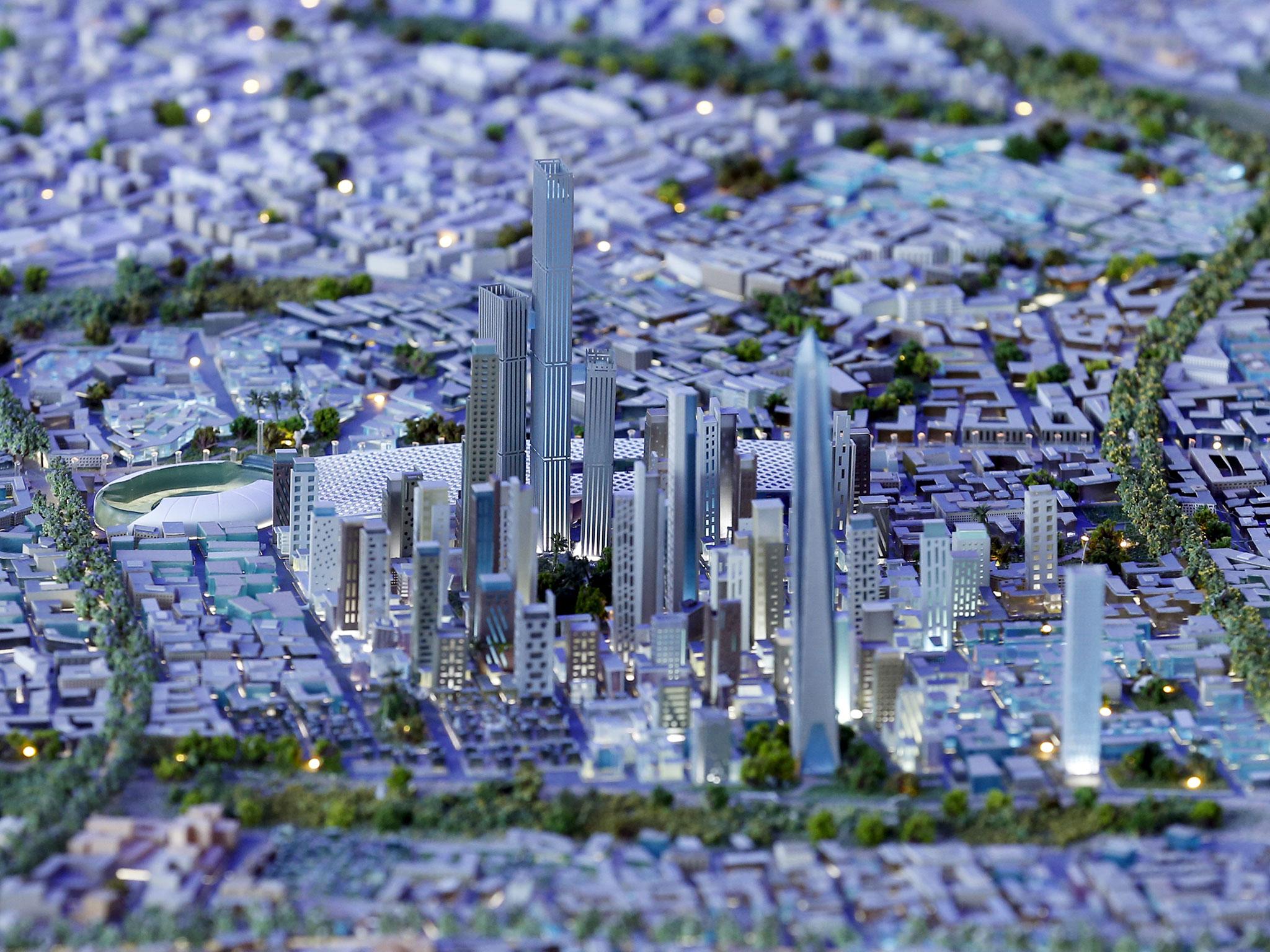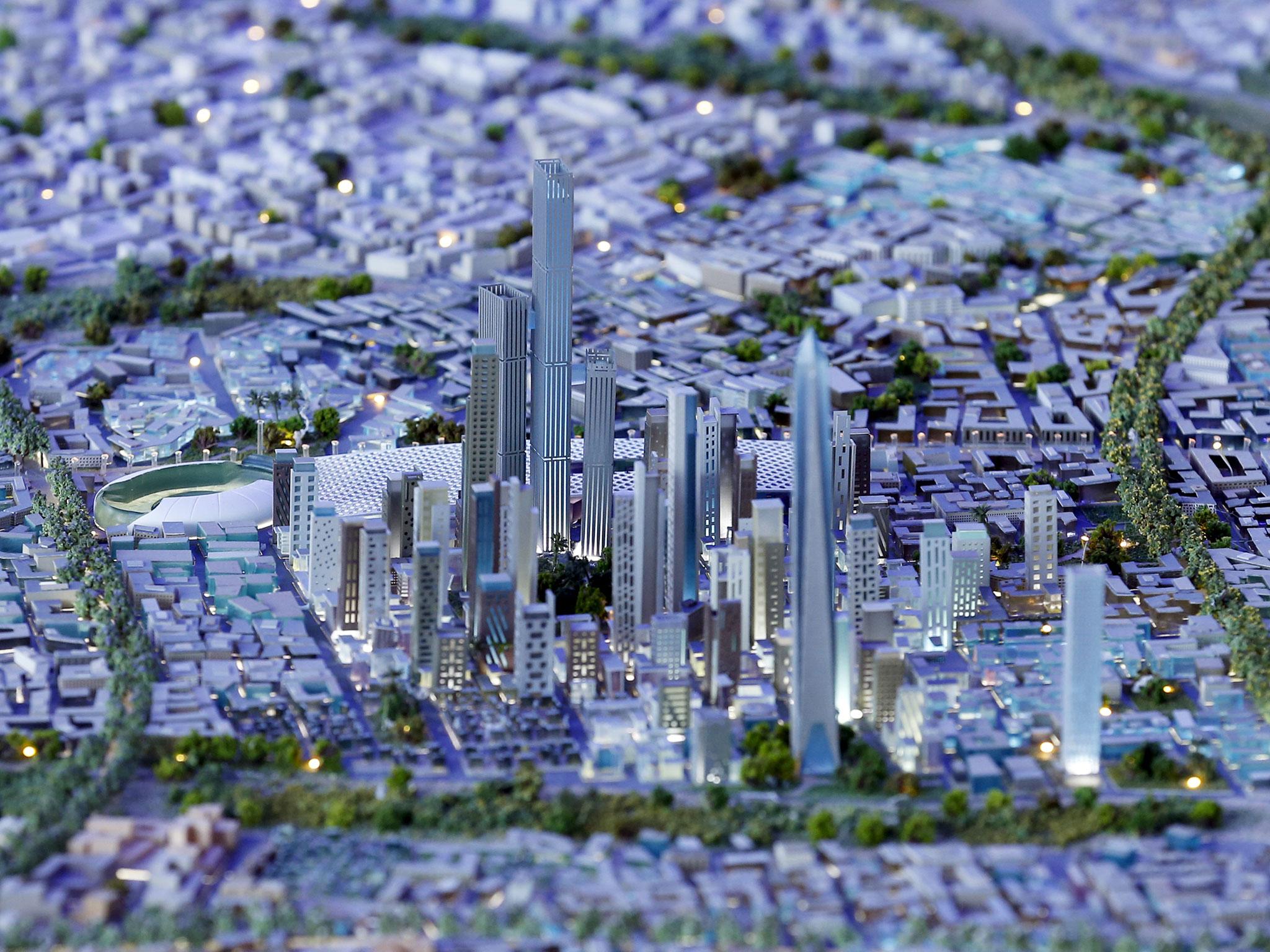 The China State Construction Engineering Corporation (CSCEC) signed on Wednesday the final agreement to build a Central Business District (CBD) in Egypt's new administrative capital.
The CBD will be built on an area of approximately half a square kilometer. It will include 12 business complexes, five residential buildings, two hotels and a 345-meter high skyscraper, which will be the tallest building in Africa, according to Chinese newspaper Xinhua.
The agreement was signed by CSCEC vice-president Zheng Xuexuan and Egypt's Minister of Housing Mostafa Madbouly during a ceremony for the official launch of the new Egyptian capital.
The Chinese-sponsored business district is slated to be completed within the next three and a half years.
Chinese ambassador to Egypt Song Aiguo, who attended the signing ceremony together with Egyptian President Abdel Fattah al-Sisi, stressed the importance of the investment agreement for Chinese-Egyptian relations.
He said that the deal reflects the depth of bilateral cooperation between Egypt and China and underscored its symbolic significance as it will be a sign of the long-lasting friendship between the countries for future generations.
Aiguo also underscored that the deal, which was initially signed during Chinese President Xi Jinping's first state visit to Egypt in January 2016, is part of the two countries' bilateral cooperation within the framework of China's Belt and Road Initiative.
Relations between Egypt and China have strengthened in recent years.
In 2016, the two countries celebrated the 60th anniversary of the establishment of diplomatic ties.
Egypt and China have also, in the recent period, signed a host of economic agreements, in a sign of growing cooperation.
During the Chinese President's visit to Cairo a $US 1 billion financing agreement with the Central Bank of Egypt was finalized as well as a $US 700 million loan to the state-owned National Bank of Egypt.
In May 2016, China announced that it plans to build a large textile zone in Egypt's Minya governorate.
In August this year, the countries signed an agreement worth around $US 1.2 billion to construct a fast tram transit system connecting Greater Cairo with the new Administrative Capital.
Wednesday's deal comes as the Egyptian president, along with a host of government officials, officially inaugurated the first phase of Egypt's new capital, which is set to start operations next year.
During the ceremony, al-Sisi said that the mega-project "will be remembered by history".
"In the last seven or eight years, we fell behind and [problems] piled up," he added, according to AhramOnline.
On his part, Housing Minister Madbouly said that the new capital is part of a national project to distribute Egypt's population across its desert lands.
"We needed to develop a national vision to accommodate the growth in population," while adding that "we need a second and third generation of those new cities to ensure development is done in a planned and right way."
The new capital will be built on an area of over 714 square kilometers and is located approximately 50 kilometers east of Cairo.
By the end of 2018, government ministries are planned to be transferred there.
Together with other mega-projects, such as the New Suez Canal, which analysts has criticized for not achieving the expected economic results, the new capital city is a centerpiece of President Sisi's plans to boost the country's struggling economy.
Urban planners have been skeptical to the establishment of a new capital.
Acclaimed Egypt-focused planner David Sims commented on the project, saying that "Egypt needs a new capital like a hole in the head".
Since the 1970s, urban planning in Egypt has largely concentrated on lowering the population density in existing urban areas by trying to move segments of the populace to newly-built cities in the desert.
In a recent report by 10 Tooba, an organization for urban engineering professionals and architects, claimed that as much as a third of households in Cairo lack basic infrastructure such as clean water and sanitation.
Critics say that instead of solving problems in existing urban areas, the government builds new cities for political and profit-seeking reasons and in order to divert attention from already existing problems.
A hallmark of the government's urban planning philosophy has been to relocate poor inhabitants to peripheral cities in the desert, instead of solving infrastructure problems in existing cities.
However, the goals of attracting residents to the new cities have largely been unfulfilled.
The new administrative capital follows the same logic.
University of Pennsylvania lecturer and urbanist Jon Argaman, argues that "[M]uch like its predecessors, the project's primary target audience is not the five million or so Cairenes the government would like to draw out of the Nile valley. Instead, it is meant to appeal to an international audience of investors and donors and a relatively small number of Egyptians who aspire to leave Cairo's problems behind."
International planners and urbanists argue that the Egyptian government should focus on tackling the needs of the poor in existing cities, instead of continuing to embark on evidently failed mega-projects.
"The government must address the roots of Cairo's problems in the existing city," says Egypt specialist Amr Kotb, with the Tahrir Institute for Middle East Policy. "It's avoiding them by going elsewhere."
---
Subscribe to our newsletter
---