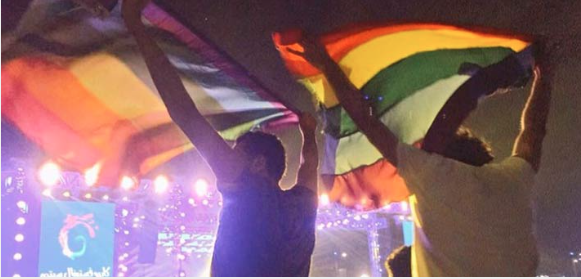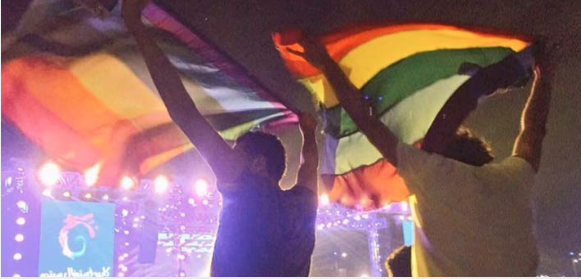 The United Nations Human Rights office expressed deep concern over the wave of arrests of people who support the lesbian, gay, bisexual and transgender (LGBT) community in Egypt and the severe crackdown on them.
In recent weeks, Egypt has detained dozens of people, up to 57, in a campaign against homosexuals, according to the Egyptian Initiative for Personal Rights.
On Saturday, Haram Misdemeanour court sentenced four men who are claimed to be gay to three years in prison. The sentence was released based on charges of inciting debauchery, sexual deviancy and violating public morals.
Egyptian authorities then raided cafes and homes.
"Arresting or detaining people based on their actual or perceived sexual orientation or gender identity is by definition arbitrary and violates international law," said Rupert Colville, spokesperson for the Office of the UN High Commissioner for Human Rights
Waves of arrests started after the rainbow flags were raised during the concert of the Lebanese alternative rock band Mashrou' Leila in support of the LGBT community.
Those detained on suspicion of homosexuality, either will be or, have already been subject to anal examinations, a move that was severely decried by rights groups.
The parliament is currently debating criminalizing homosexuality with a punishment of up to 15 years in prison.
Also, the Coptic Church in Egypt is set to organize a conference titled "The Volcano of Homosexuality" in order to combat homosexuality and offer ways of treatment.
 Homosexuality is not prohibited by the terms of Egyptian law. On 29 September, Egypt voted in the United Nations (UN) security council against a resolution condemning death penalty for those found guilty of committing same-sex sexual acts.
The Syndicate of Musical Professions banned Mashrou' Leila from performing in Egypt.
The Supreme Council for Media Regulation (SCMR) as well released an order to ban all forms of support towards the LGBT community on Media outlets.
In Egypt, where the vast majority of its population are Muslims along with a Christian minority, the conservative society views homosexuality as a sin and an immoral act.
---
Subscribe to our newsletter
---