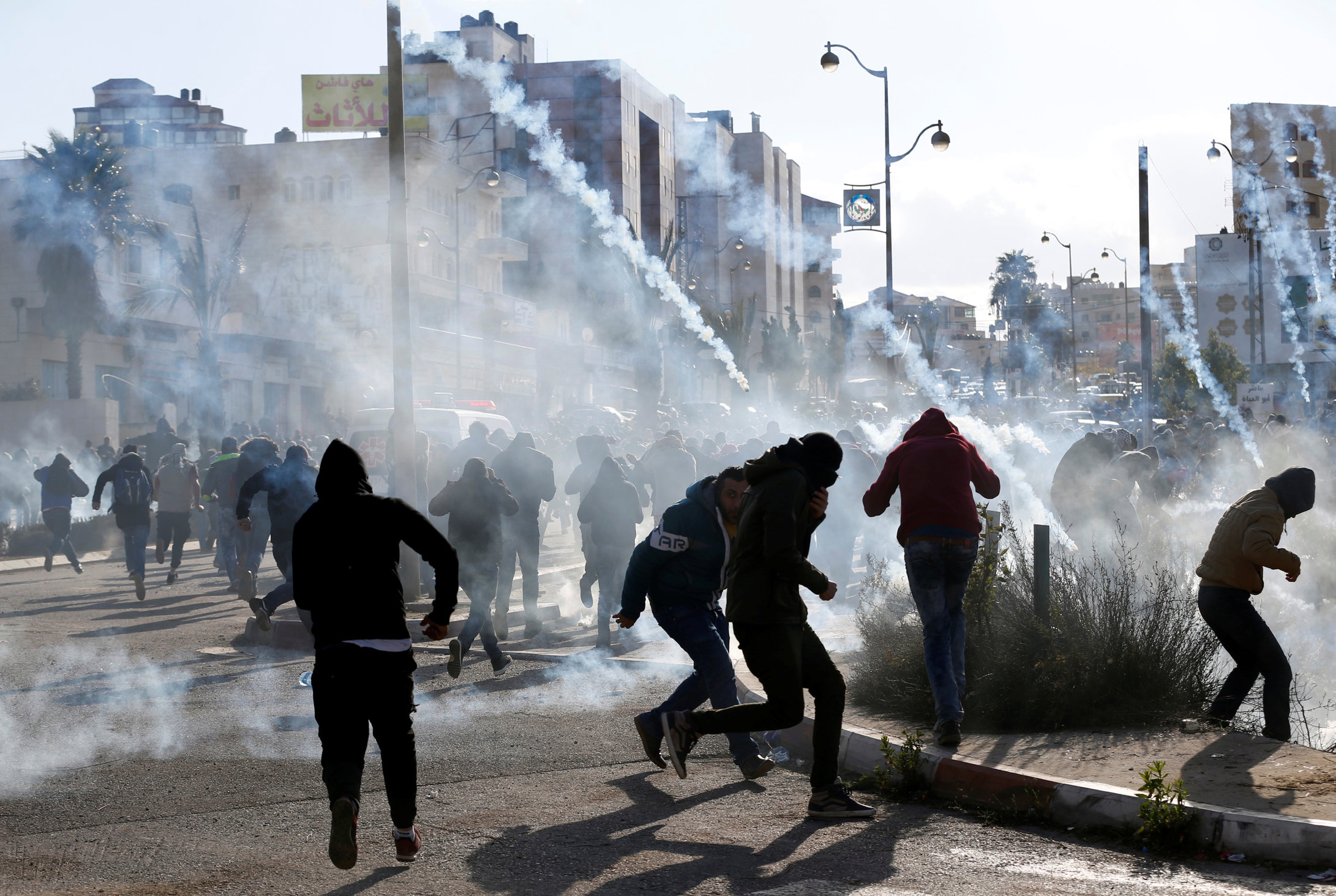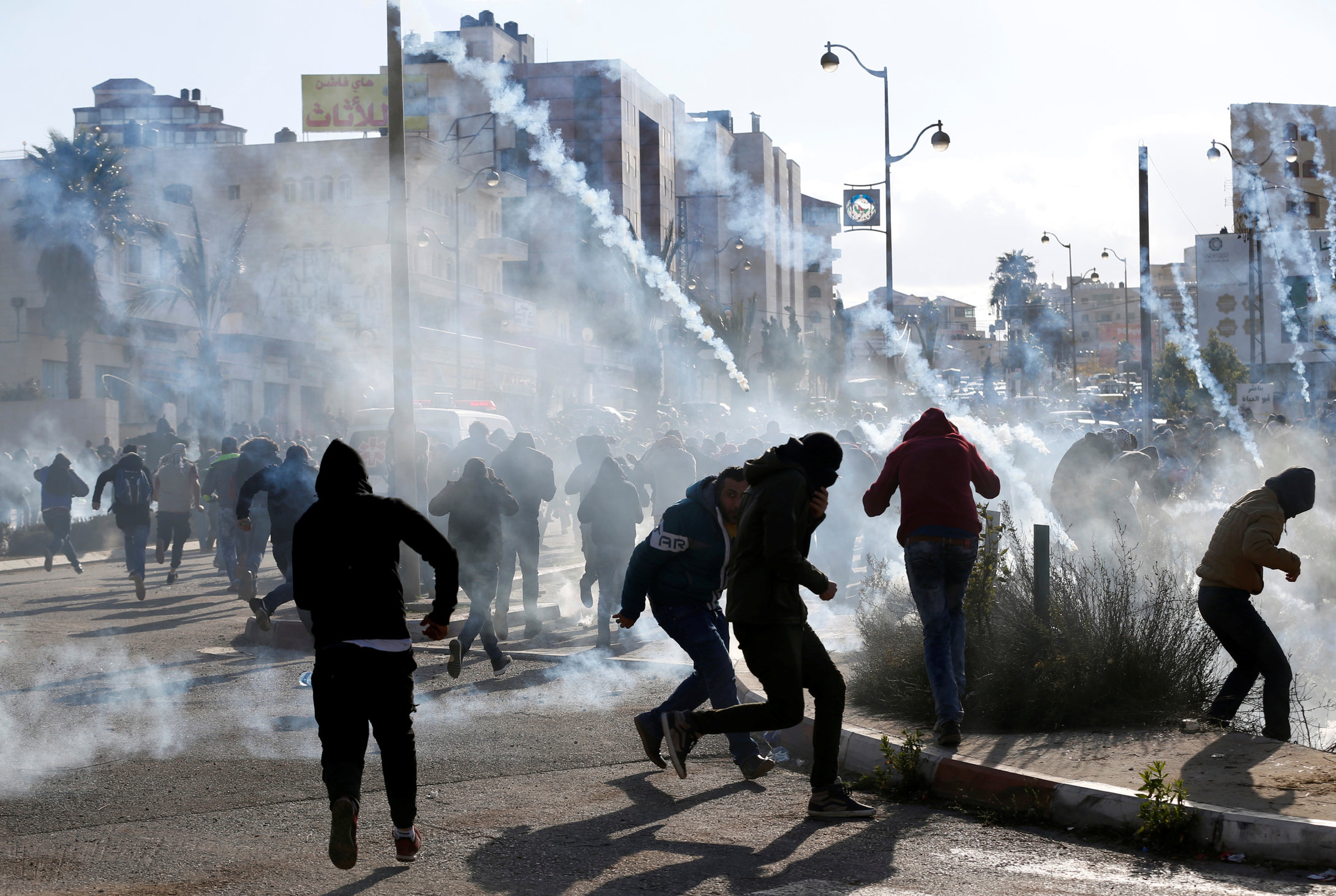 One Palestinian killed, others injured in Gaza as clashes continue with Israeli troops in demonstrations against Trump's decision, according to the AFP citing the health ministry.
Following Trump's announcement to move the American Embassy to Jerusalem, clashes erupted with Israeli troops across West Bank and Gaza, following Friday prayer.
"In the West Bank, demonstrators torched heaps of tires, sending columns of thick black smoke rising over the cities of Ramallah and Bethlehem," according to Ahram Online.
More protests erupted in Egypt denouncing the decision that recognizes Jerusalem the capital of Israel. A demonstration took to the streets after Fridays prayers at al-Azhar mosque where hundreds chanted against Israel and the United States (US) saying "Jerusalem is Arab" and "Down with Israel, down with the US".
In another demonstration held on the steps of the Journalists' Syndicate, protestors chanted slogans against the Israeli occupation and in support of the Palestinians' rights. In downtown Cairo, where the syndicate is located, security forces surrounded the area to prevent more protests.
Police have reportedly arrested protestors arrested during the demonstration.
At the Ameican University in Cairo (AUC), students demonstrated on Campus raising signs saying "Jerusalem is the capital of Palestine".
More protests in Jordan, Turkey and Iraq.
In a press conference on December 6, Trump said that he is determined "that it is time to officially recognize Jerusalem as the capital of Israel".
"While previous Presidents have made this a major campaign promise, they failed to deliver. Today, I am delivering. I have judged this course of action to be in the best interests of the United States of America and the pursuit of peace between Israel and the Palestinians," added President Trump.
The recognition by Trump makes the United States the first country in the world to officially recognize Jerusalem as Israel's capital. The recognition has been met with widespread condemnation.
---
Subscribe to our newsletter
---