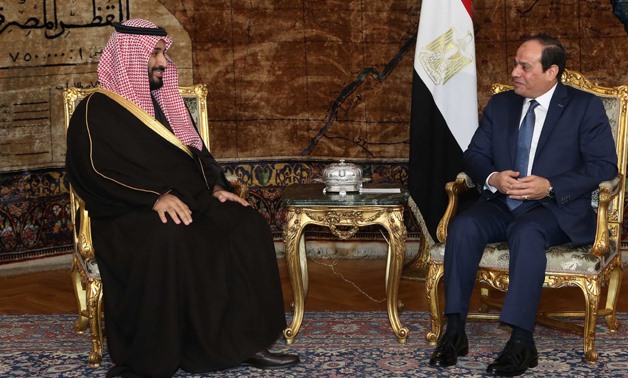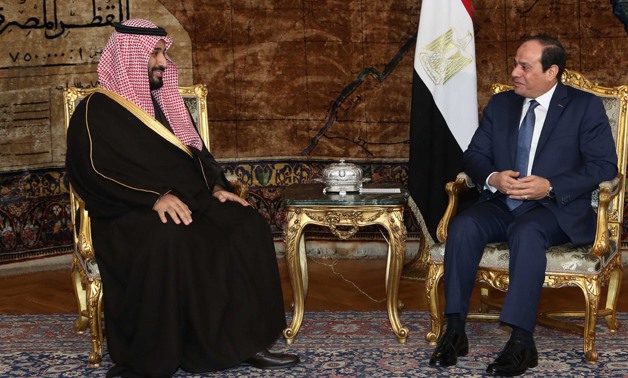 Saudi Crown Prince Mohammed Ben Salman will arrive in Egypt today for the first time in a three-day visit to discuss bilateral ties and regional issues with Egyptian President Abdel-Fattah El Sisi.
The Spokesperson for the Egyptian Presidency Bassam Rady, said in a phone call to Egyptian channel DMC, "the visit is considered a historic sign in the path of special and strategic bilateral relations between Egypt and the Arab Saudi Kingdom, and the truth is that the kingdom has a long history of supporting Egypt through the 40/50 previous years ever since the 1973 war until today."
Salman's visit to Egypt is his first official foreign trip and will be followed by a trip to London on March 7 and a trip to the United States on March 19.
Earlier in April 2016, Egypt and Saudi Arabia signed a deal worth of $US 21.5 billion to finance Egypt's needs of petroleum, carry development projects in Egypt's Sinai peninsula worth of $US 1.5 billion which was confirmed by Egypt's International Cooperation Minister in March, among other projects.
The agreement was formally signed between Egypt and the Saudi Development Fund, and will be implemented by the Egyptian Armed Forces in both the South and North Sinai.
Last year, the two governments have signed a memorandum of understanding to promote Saudi investment in Egypt. In December, Saudi Arabia pledged approximately USD 8 billion of investments to Egypt.
In June 2017, Egypt's al-Sisi ratified the maritime borders deal between Egypt and Saudi Arabia transferring the authorization and administration of the two Red Sea Islands, Tiran and Sanafir, to Saudi Arabia.
Salman was appointed crown prince last June, after his father, the Saudi king deposed his nephew Mohammed Bin Nayef.
Salman led wide changes in the conservative kingdom ever since his appointment. Saudi women will be allowed to drive for the first time in June according to a royal decree issued in December 2017. Also, the Saudi Ministry of Commerce and Investment announced last month that Saudi women can now own businesses without a need for a male consent.
---
Subscribe to our newsletter
---