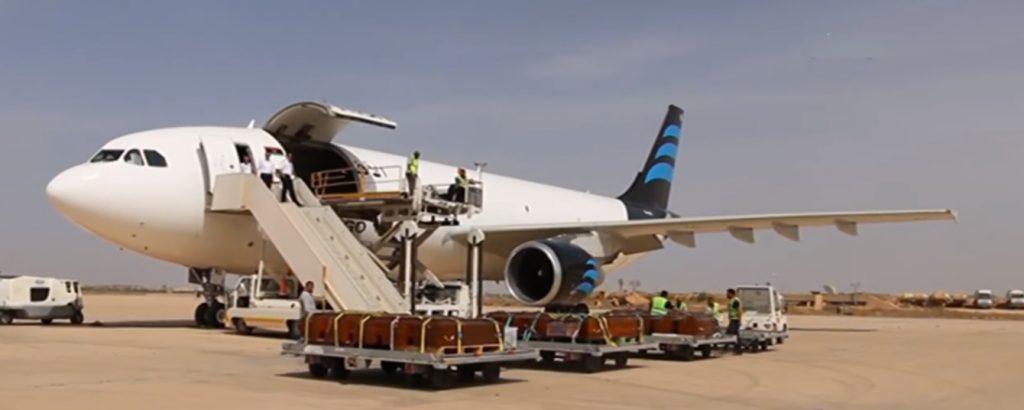 The remains of the 21 Egyptian Copts who were killed by the Islamic State two years ago were transferred to Misrata Airport before eventually being transferred to Cairo International Airport on Monday.
Ali Mahmoud, Member of the Department of Criminal Investigation in Misurata, told Egypt Today that the Libyan officials, including the Public Attorneys officer, and the Libyan Ministry of Interior, will be supervising the transferal which was ordered on May 6.
Preparations were under way as soon as the Egyptian Attorney General Nabil Sadek made the request. Accordingly, the agreement of the Libyan Attorney General was confirmed on March 14.
The agreements were followed by DNA tests as well as the identifications of the victims by their families.
In 2015, a shocking video published by IS made world wide headlines; it featured masked IS members beheading unarmed and kneeling victims who were abducted on two separate occasions, only one week apart in December and January. The blood-chilling execution took place behind the Mahari Hotel in Sirte.
The video was titled "a message signed with blood to the nation of the cross."
President Sisi responded that Egypt had a right to respond to the killings. He also declared a week of mourning over the victims and expressed condolences to their families as soon as news broke out of the execution.
Egypt's armed forces carried out airstrikes against Islamic State Fighters in Libya, hours after the video surfaced.
---
Subscribe to our newsletter
---