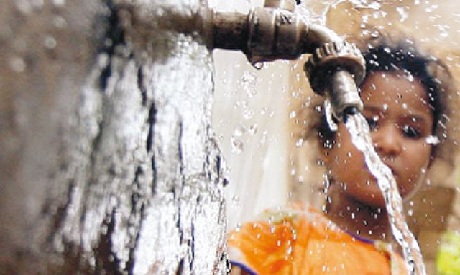 In a bid to comply with Egypt's economic reform program in November 2016, the Egyptian government has raised the price of piped drinking water up to 46.5% for consumers of all consumption tier.
The decision, which was signed off by Egypt's Prime Minister Sherif Ismail on Saturday, was reported by the Official Gazette. The decision also included a hike in the sewage treatment fees to 12%.
For residential use, the prices will range between LE0.65 to LE2.25 per cubic meter and for commercial use, prices will range from LE3 to LE10, depending on industry and consumption levels.
In April, Egypt's Minister of Irrigation Mohamed Abdel Atty said that Egypt suffers a shortage of water that reaches 54 billion cubic meters, and it needs a total of 114 billion cubic meters in order to cover its needs from water for agricultural, industrial and households needs.
Additionally, highlighting the looming problem of future water scarcity in Egypt, a report published by the BBC suggested that Egypt's capital of Cairo is most likely to run out of water due to the untreated agricultural and residential waste.
---
Subscribe to our newsletter
---