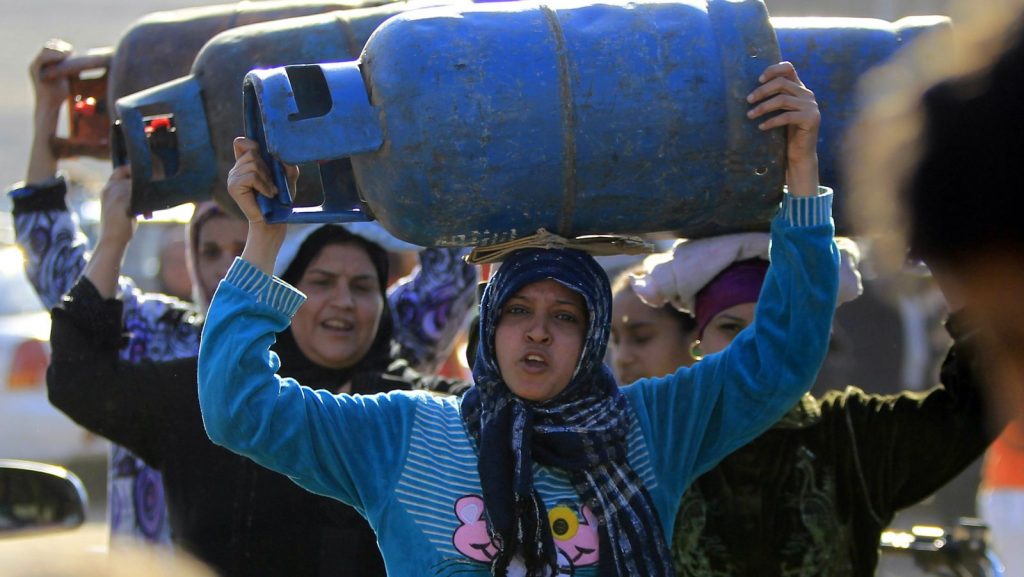 As of Saturday, Egyptian fuel and cooking gas prices increased as part of the country's economic reforms measures to service Egypt's currently ailing economy.
The Egyptian authorities declared the changes in prices on the second day of Eid al-Fitr, therefore making it the third time the Egyptian government increased the fuel prices following the austerity measures announced in 2015.
The Ministry of Oil announced the new prices in a statement on Saturday morning. The changes in the prices declared were the following:
More than 60-percent increase in the prices of both the cooking gas for commercial use that augmented from 60 to 100 pounds (from $3.30 to $5.60 per cylinder) and the cooking gas for home use that increased from 30 to 50 pounds (from $1.68 to $2.80). Around 34-percent increase in the prices of octane gasoline whereas ninety-two octane gasoline increased from 5 pounds to 6.75 pounds (from $0.28 to $0.38) per liter and eighty octane gas increased from 3.65 to 5.5 pounds (from $0.20 to $0.31). Nearly 17.5 percent increase in ninety-five octane gasoline which increased from 6.6 pounds to 7.75 pounds (from $0.37 to $0.43)
Authorities have also increased prices of drinking water by up to 45 percent, electricity by 26 percent, and raised metro fares in the last few weeks. The metro fare prices hike was met with civilians protests.
Egypt secured a three-year $12 billion bailout loan in 2016 from the International Monetary Fund by taking multiple measures including slashing subsidies, imposing a value-added tax and a currency flotation. Although the economists and business praised the tough austerity measures, poor and middle-class Egyptians find difficulties in adapting to the new prices.
Following the 2011 unrest associated with the ruling of Hosni Mubarak, Egypt's economy is said to be still recovering as Egypt's President Abdel-Fattah el-Sissi declared that Egypt's spending to cover fuel, food and electricity is measured to be $18.6 billion a year.
El-Sissi thus defended his government's decision as he emphasized on the necessities of the economic reforms which none of his predecessors previously implemented.
---
Subscribe to our newsletter
---