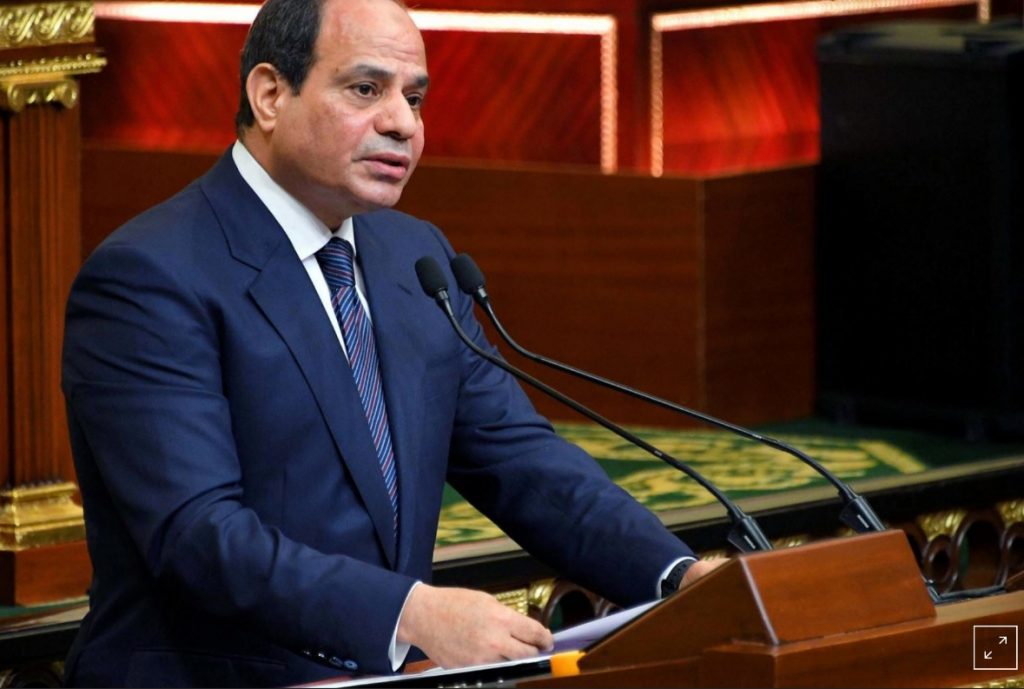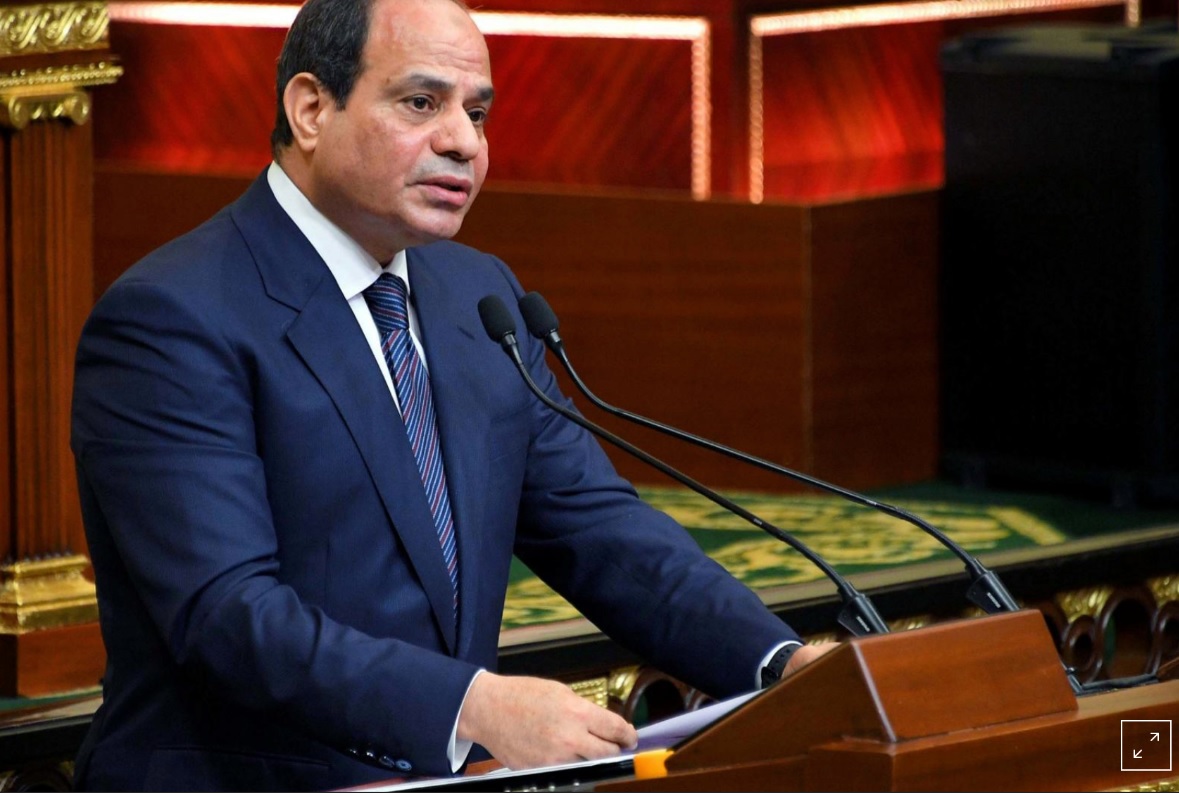 In November of 2016, the Egyptian Central Bank floated the pound, after the floatation the pound underwent what can only be described as rapid depreciation, whilst inflation rates went through the roof. Today, the economy has managed to reel from the pound's crash, and the government is trying to move Egypt into a new era of economic prosperity. In a recent speech, President Abdel Fattah El Sisi spoke to the results of Egypt's economic policy, saying that "The results that have been achieved until now indicate we are on the right path," which may leave the reader wondering: what is the government doing to elevate economic conditions? What is the 'right path'?
To answer these pressing questions, it is necessary to look towards recent economic policy decisions, as well as the different cabinets President Sisi adopted in both his inaugural term as president, and his renewed term, as well as their respective aims and accomplishments.
Sisi's First Term: new cabinet, new projects
In Sisi's first term in office, he filled two key positions that would ultimately decide the economic direction he would embark on. The first being the Minister of Investment, at a time when people were anxious to invest in a nation with as turbulent economic and political conditions as Egypt, Dalia Khorshid was appointed to restore investors' faith in Egypt. Then came the appointment of Amr El Garhy as Minister of Finance, who would hold the principle position in ensuring that Egypt's economy would stabilise and begin to grow again.
In an effort to reduce the country's deficit, Mr. El Garhy would begin to cut gas and other subsidies. The process of reducing subsidies granted to gas is still underway, and gas subsidies will be gone by 2019. El Garhy also oversaw the increase of Egypt's foreign reserves to a record 42.5bn, after he successfully engineered a eurobond sale. Ms. Khorshid oversaw a number of investment opportunities before her role was eventually taken on by Dr. Sahar Nasr in January. Another key element in Sisi's first term in office was Minister of Education Tarek Shawki, who oversaw the construction of 24,664 classrooms worth LE 4.6 bn. Shawki also sought to overhaul the current educational system. These efforts are an indicator that the government considers human capital a priority.
Ministers of Transportation and Health Dr. Hesham Arafat and Ms. Hala Zaid respectively took on a number of infrastructure projects as well. As of January, the government has expanded the current transportation network by 7000 km. Whilst, a number of administrative changes were made to the hospital network in order to increase efficiency. Overall, these changes in infrastructure serve primarily to ensure smoother and more efficient transport, as well as a more effective healthcare system.
In his first term, Sisi aimed to cultivate one key project, the Suez Canal. The Suez Canal project was intended to increase economic activity surrounding the canal, as 10% of the world's trade went through the canal, the prospect of expanding it to increase its capacity to hold ships was exciting. It would also serve to curb unemployment within the area. The Suez Canal project has failed, however, in meeting the increased revenue that was projected. In fact, the most recent year after the Suez Canal project had been undertaken, revenue coming from the canal had fallen. So it remains to be seen whether the immense investment has been worthwhile.
Overall the administration succeeded in stabilizing the country throughout Sisi's first term, taking on a multi-pronged approach in ensuring that the country has infrastructure that can support economic growth in the long term.
President Sisi's second term: another new cabinet, same focus
On June 14th, the cabinet saw another major reshuffle in the hopes of accomplishing a renewed economic vision for President Sisi's second term in office. Most notably, Minister of Housing Mostafa Madbouly became the Prime Minister, he will serve to lead this new cabinet. This comes following his success in building upwards of 245,000 new social housing units in Egypt, in a project that was worth more than 32bn Egyptian pounds. Another notable change was that of the Minister of Finance's position, Deputy Finance Minister Mohamed Maeet was made the Minister of Finance. Mr. Maeet can be seen as being brought to usher in a new era of economic prosperity, after Mr. El Garhy has successfully dealt with stabilising the country's economy in a turbulent and difficult time for the country.
Two key projects carried forward from the last administration are the development of a new nuclear plant in Dabaa, financed primarily by a loan from Russia worth $25bn. Another is the New Administrative Capital (NAC). The nuclear plant will serve to meet Egypt's growing energy needs, and work is expected to start on the plant in two to two and a half years, it will also provide a large amount of jobs in the Dabaa region. Despite its economic effects, the Dabaa venture has received extensive criticism, Greenpeace Egypt voiced its concern over the development of unclean non-sustainable energy sources, such as the nuclear plant being developed – leaving many to wonder about why is Egypt turning towards nuclear energy at a time when the world is turning toward sustainable sources of power. The Dabaa venture is regressive, the same energy needs and economic growth can be met with a new sustainable energy plant – especially considering Egypt's potential to adopt such energy, given the heat and wind of the climate. The NAC will serve as a new financial center in the Middle East, bolstering international investment into Egypt. Despite possible benefits to establishing a new administrative capital, many feel that the government should focus funding on areas that would improve a current capital. Indeed, the new capital is set to have more expensive real estate than the old, so it's clear that the venture won't exactly to those struggling in poverty within Cairo's sprawling slums.
The continuance of policy designed to cut subsidies, and the growth of foreign investment, investment into human capital and infrastructure can be seen as a strong signal that the government will continue to divert existing funds and find new funds to funnel into human capital and infrastructure – priorities of the past, and presumably, the current administration. The appointment of Mostafa Madbouly as the prime minister makes clear the administration's focus on domestic policy, considering his background as the minister of housing, Madbouly is uniquely qualified to sustain and increase the government's focus on infrastructure. Now that the previous cabinet has dealt with economic security and stability, a new one has been ushered in to move the country into a new period of economic prosperity.
We must continue to wary though, of the price of this newfound economic prosperity. In encouraging foreign investments through the new capital, are we turning our back on those who are struggling in the old? By building a nuclear plant to meet our energy needs, are we failing to meet our potential to be a world leader in clean energy? Whatever their benefit, each new venture it seems, comes at a significant cost.
---
Subscribe to our newsletter
---