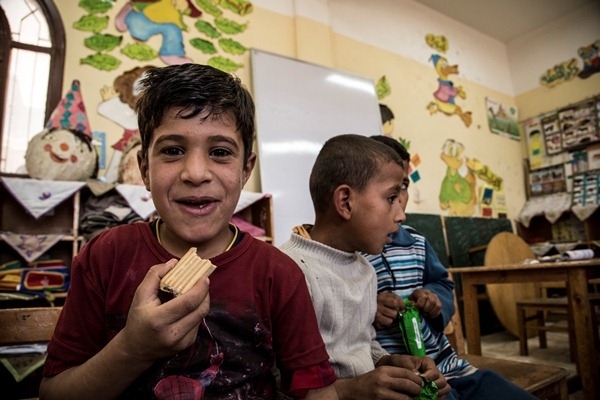 Prime Minister Moustafa Madbouly announced on Monday that a higher budget will be allocated to improve the quality of students' school meals, starting from this September.
According to official reports, school nutrition meals cost the state about LE 972 million.
The ministry assigned the Egyptian Food Safety Authority to inspect the production of meals in order to ensure that no food poisoning would occur. The latter was a significant issue in the past, as many schools were accused of serving children food which hadn't been fit for consumption, thus being the prime cause for their resulting sickness.
Randa Halawa, an Education ministry official, added that the meals will only target primary and pre-school kids.
Each meal will include 50 grams of biscuits for pre-school children and 80 grams for primary students, served with two pâtés, a halva bar and a date pie.
The ultimate goal is to help students focus and improve their performance at school, as stated by Halawa.
In the last academic year, about 2, 750 students from different governorates experienced food poisoning from school meals, which led to the release of a statement by Dr Tarek Shawky to stop distribution and start investigations straight away.
A 2014 report by the Centre for Information and Decision-making revealed that school meals have played a role in enhancing school attendance and children's immunity from malnutrition diseases.
It is particularly significant for poor children as according to 2016 figures by the Central Agency for Public Mobilisation and Statistics (CAPMAS), poverty rate in Egypt surged to 27.8 per cent.
Many activists also insist that school meals should be a top priority in the government's agenda to fight poverty, malnutrition and school dropout rates.
---
Subscribe to our newsletter
---