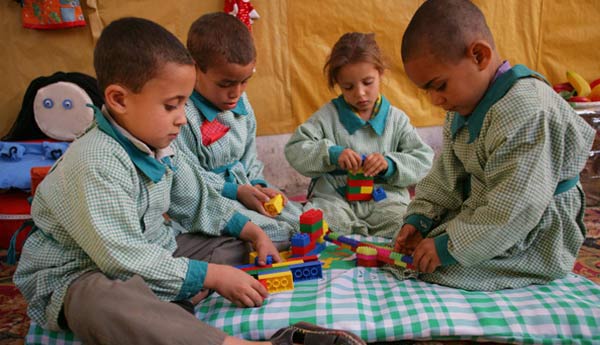 Minister of Education Tarek Shawky recently stated that the English language will be taught in kindergarten for the first time in Egypt, as reported by Al Mal on Sunday.
The English language will be taught as a separate subject from other subjects like science and mathematics, as kindergarten in all of Egypt's public schools use Arabic as the primary language in teaching.
Shawky said that the aim of the new education system is to ensure that the students master the Arabic language well and to acquire the basics of the English language before studying science and mathematics in English in the first year of elementary school.
A third language will also be introduced beginning from the first year of elementary education.
The new curriculums are based on four standards: teaching the child who they are, learning about the world around them and how the world works along with developing methods of communication and respect for others.
The Ministry of Education has already completed developing the new curriculum for kindergarten and the updated books, which are completely owned by the ministry, are ready to be distributed.
Since the new education system also incorporates technology, the Ministry of Education cooperated with the Ministry of Communications to deliver internet access to 2180 schools out of a target of 2382 schools.
The Ministry of Education is also preparing to receive over one million tablets from Samsung for the new academic year to replace the old system with new digital devices.
The training of first grade and kindergarten teachers was completed last August, yet this is only the initial steps of training as the process will continue throughout the year in more depth, as Deputy Minister of Education for Teacher Affairs Dr. Mohammed Omar told Masrawy.
At the Sixth National Conference for Youth held at Cairo University this July, Dr Tarek Shawky outlined the main features of the new education system which includes no exams from first to fourth grade and to allow the students to take a book with them to the exam.
These changes, as Shawky stressed, are part of the effort to move away from the superficial way of learning and memorising and to help the student develop new skills and understand the curriculum in depth.