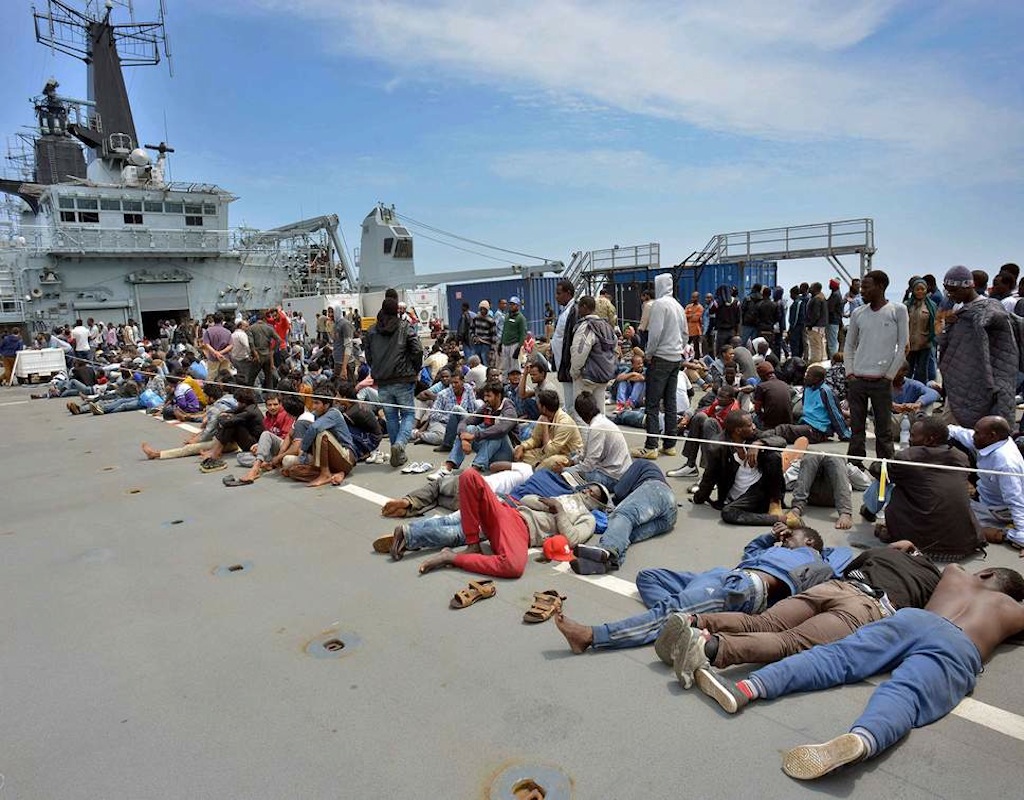 Austrian Chancellor Sebastien Kurz urged his European partners on Thursday to begin talks with Egypt to help solve Europe's migration crisis coming from Africa, as reported by the Associated Press.
President of the European Council Donald Tusk is scheduled to meet President Abdel Fattah Al Sisi at the UN general assembly next week to further discuss the matter.
The decision comes after 600 migrants were left stranded at sea this summer when Italy decided to close its own coast guard and its ports to NGO ships, which left EU countries in dispute on who should take them.
"Egypt has proven that it can be efficient," Kurz told reporters at an EU summit, "since 2016, it has prevented ships sailing from Egypt to Europe, or when they have sailed, it has taken them back".
Incentives for Egypt include financial support, economic partnerships and investment by European companies.
"This is the first country in North Africa willing to talk to us about the fight against illegal migration," noted one EU diplomat according to AP, "this is something new and potentially rewarding".
There are plans by the EU to also approach other African countries in the coming weeks and to hold meetings with the African Union and the Arab League.
The inability of the EU to hold responsibility for the migrant crisis has resulted in the rise of right-wing parties across the 28-nation bloc.
EU Foreign Policy Chief Federica Mogherini warned about the policy of leaving the issue to other states.
"If we take the approach of 'we don't take them, you take them', that doesn't fly," she said, "but this doesn't mean that North African countries would not be ready to cooperate with us and the UN to have a reasonable, sustainable solution".
Last Sunday, President Sisi met with the President of the European Council and the Chancellor of Austria to discuss a number of issues including illegal migration.
Spokesman of the presidency Bassam Rady said that the president stressed on the need to also address the roots and reasons behind illegal migration in order to come up with sound political solutions.
Egypt recently refused the European Union's migration deal in July that sought to build refugee and asylum centres in the Middle East and Africa, which the Egyptian Speaker of the House of Representatives Ali Abdel Aal said that it would violate the laws and constitution of the country.
According to a report by the United Nations High Commissioner for Refugees (UNHCR) in Egypt, there are currently 221,675 refugees registered in the country as of February 2018, with more than half coming from Syria.
---
Subscribe to our newsletter
---