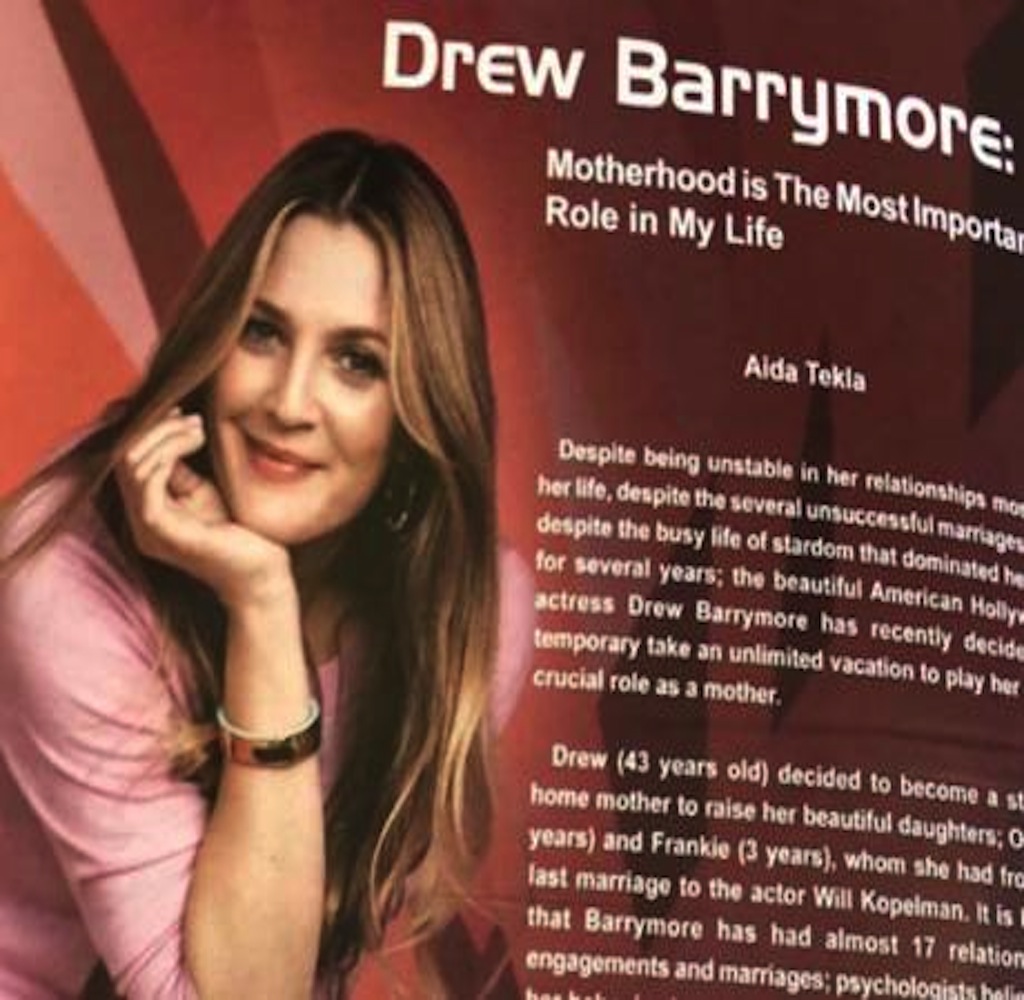 EgyptAir's in-flight magazine has apologised over an article that was supposedly based on an interview with Hollywood actress Drew Barrymore and which sparked outrage online.
The article was first shared on Twitter by political analyst Adam Baron last Tuesday, calling it 'surreal', before many reacted to it stating that it was fabricated and quite offensive.
This interview with Drew Barrymore in the Egypt Air in flight magazine is, umm, surreal. pic.twitter.com/fN3lNHXbL0

— Adam Baron (@adammbaron) October 2, 2018
In the opening paragraph of the article, it notes that Drew Barrymore is 'unstable in her relationships' and had 'many unsuccessful marriages', which created controversy over its insensitive language.
Last week, EgyptAir noted that it was a "professional magazine interview" and defended the article.
Dear sir, this a professional magazine interview conducted by Dr. Aida Tekla Former president of the HFPA (Hollywood Foreign Press Association) and one of the voting members of the Golden Globes.

— EGYPTAIR (@EGYPTAIR) October 3, 2018
However, BBC reports that the Ahram Advertising Agency, the publisher of EgyptAir's in-flight magazine, said that the mistake came from mistranslation, as the article had to be translated between English and Arabic several times.
"We apologise for any misunderstanding that might be interpreted as an offence to the great artist," the agency said.
As for the opening paragraph, the agency affirmed that it was most probably a result of the editor's 'creativity' and that investigations will be done to check on the material.
"As is generally accepted, the lead is not part of the text of the article. It is a product of the editor's creativity produced on the condition that it contains no information that is contrary to the truth," it said.
The magazine's Hollywood reporter and conductor of the interview, Aida Takla O'Reilly, defended the piece on 3 October by tweeting that though the magazine may have edited the article too many times, "this doesn't negate the fact that the interview with Drew Barrimoor [sic] which took place in New York is genuine & far from fake."
However, Drew Barrymore's representatives told the Huffington Post that "she did not participate" in the interview and that it may have been taken from a press conference, adding that they are "working with airline PR team".