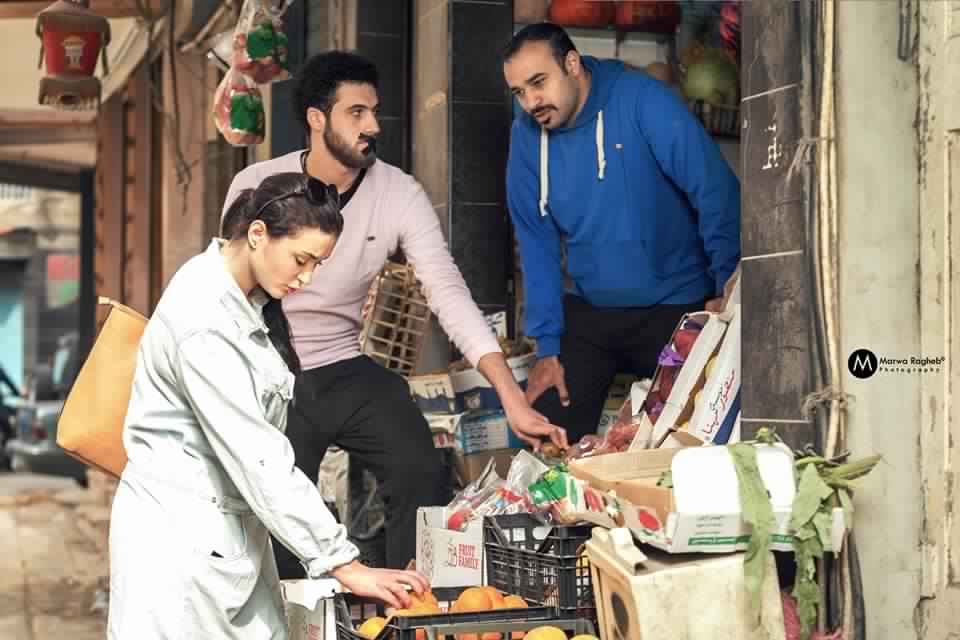 Across the last two weeks up until the launch of the new anti-sexual harassment campaign on Sunday, women from the Egyptian Streets team and 12 others were asked to call the National Council of Women's (NCW) harassment hotline two to three times a day, at different times, in order to report a harassment incident or to ask what to do in case of one.
The numbers that we called were 15115 and 01007525600 – both being numbers advertised by the NCW.
Out of those 15 callers, one 57-year old woman received an answer, which was to call the next day, from 9 AM to 3 PM.
Another caller reported a harassment incident which happened to her sister; she was given standard bureaucratic questions asking for the harasser's name, car license plate and the sort of data that one would never be able to receive on the streets. The person at the end of the hotline, who claims that they are a lawyer, presupposes then, that the victim already has information on the harasser.
All of the other calls went unanswered. In total, there were approximately 40 calls made to the hotline. Out of all of them, only two were answered.
This makes one wonder: if there is a hotline which women are supposed to call in order to ask for help, why is it that most women were unaware of its existence in the first place? How is one supposed to get the name of the harasser if one gets harassed in the streets? What happens if a person gets harassed outside of the '9 to 3' official working hours of the hotline?
Although the hotline idea is an indicator of change and good will to take actions against harassment, it is not the first time time the idea has been put in place nor as it received success in the past.
"If you are running a hotline, it's important to be clear about what your hotline will do and to ensure that you have the resources to adequately run it. For example, if you are running a rape hotline you might want to make sure you have the counsellors available to talk to people and to provide resources and where you can go for help, but these resources have to be in place," says Angie Abdelmonem, an NSF Postdoctoral Research Fellow at Arizona State University.
"The hotline won't work if someone isn't manning it or if that person hasn't worked with rape survivors or if the services aren't there. Hotlines could also provide a next step: do you [victim/survivor] want to report it to the police? Quite likely, people will be too afraid to report it to the police, which is true everywhere, but minimally through a hotline that is run well they could at least get psychological help," adds Abdelmonem.
In Egypt, one can get pizza and McDonald's delivered at 4 AM. Food delivery is around the clock, but this is not the case for the harassment hotline in a country known for its rampant sexual violence and harassment. This is further exacerbated by the impossible conditions to fulfill when reporting (name/ license plate) as well as the generally ignored calls that are left to ring.
Reality of reporting
Although the President of the NCW, Maya Morsy, told Egyptian Streets in an interview on the sidelines of the 2017  World Youth Forum (WYF) that the rate of sexual harassment in Egypt was only 9.6 percent in 2016, and that the claims stating that Egypt has 99 percent of harassment are not true; many have been skeptical.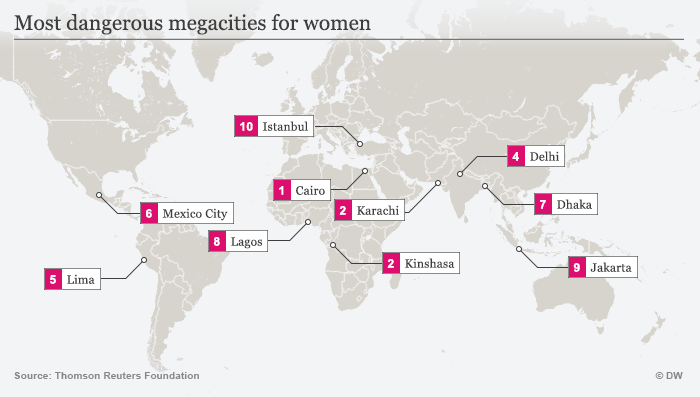 In Egypt, despite governmental efforts to encourage women to report, the latter still find resistance in the idea due to the impracticability of the act of reporting as well as the societal stigma attached to it.
Several studies of sexual harassment in Egypt have revealed that, out of fear of escalating the situation into physical attack,  women rarely talk back to cat-calling and staring. Instead, many opt to not interact with strangers in the forms of smiling or making eye contact, choose to dress more conservatively and avoid certain public spaces in their entirety. Until today, it is perceived as dangerous for a woman to wear a dress shorter than the knee length in Egypt's public sphere.
If women do answer or call upon bystanders for help, they are often victim blamed; it is common for them to be accused of having motivated the harassment through body language and clothing.
"I was walking in the streets of Cairo until a man thought he had the right to harass me and touch a part of my body. I feel very strongly about sexual harassment and it is one of the subjects that I will forever fight against. So, of course, I didn't stand still and I didn't let this man walk away. I shouted and screamed at the guy until the police approached us. I was determined to open an investigation against this man. Now the police tried to convince me not to, and to let the "poor guy" leave. At this point, I was furious and, of course, I refused," narrates 26 year old Dina Ali.
"I was told that my pants were too tight from a police officer in the police station. Just as a disclosure: I was wearing black leggings with a chemise on it that covered part of my "behind". Not that I need to explain and state what I was wearing but come on for Egyptian standards, my cloth weren't revealing at all," Ali explains.
In worst case scenarios, women are attacked or even killed for standing up to their harassers. In 2012 and 2013, Iman Mostafa from Assuit and Shorouk Al-Toraby from Gharbia were killed as a result of them resisting the sexual harassment they had experienced. Mostafa was shot by her harasser and Al Toraby was run over by her harasser's car before he escaped.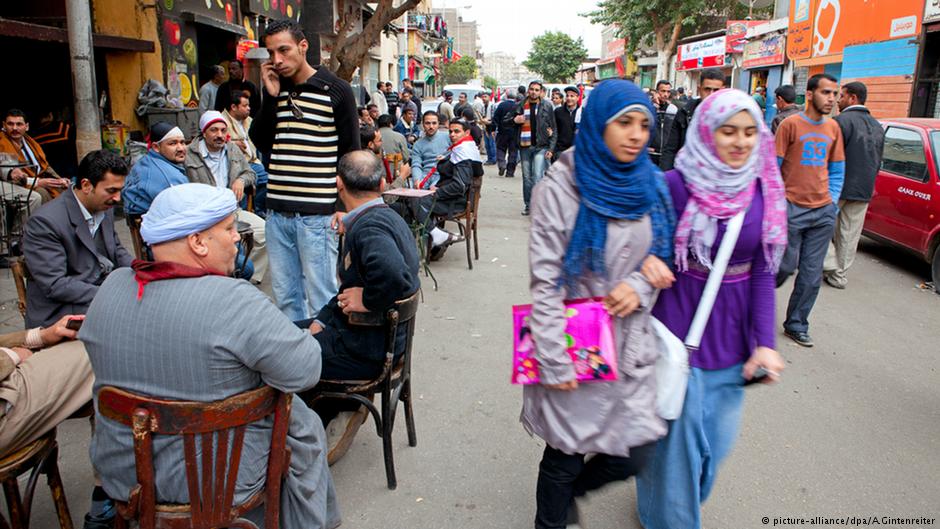 These are not new facts. Victim-blaming, harassers running away at the hint of resistance (sometimes assisted by bystanders), violent revenge and a general ignorance of what to do in the case of harassment are all realities that Egyptian authorities and anti-harassment activists have been aware of since 2005.
Although Egyptian authorities have continuously emphasized punishments for harassers as well as the importance of reporting, survivor-friendly policies and practices still seem to present a challenge for the harassed.
"There is so much responsibility for the harassed to bring in the harasser if they want to move a legal case forward. The police don't go out and bring in perpetrators, the victim/survivor has to bring the perpetrator to them. This is a monumental feat for a survivor to force the perpetrator into a police station so they can press charges," explains Abdelmonem.
"Ideally, there should be structures in place for the police to conduct investigations without relying on survivors to produce the immediate proof. If a perpetrator's identity can be provided, that is always helpful. Most often, that would not be the case, which is why investigations would be so important," she further adds.
A need for definition: how do Egyptians perceive sexual harassment?
Egyptian NGOs, such as Harassmap and Nazra, defined sexual harassment as any unwelcome advance, be it through physical deeds or words, that violate a person's feelings, body or privacy. It is valid when the harassed feels insulted, abused, offended, disrespected, insecure or objectified.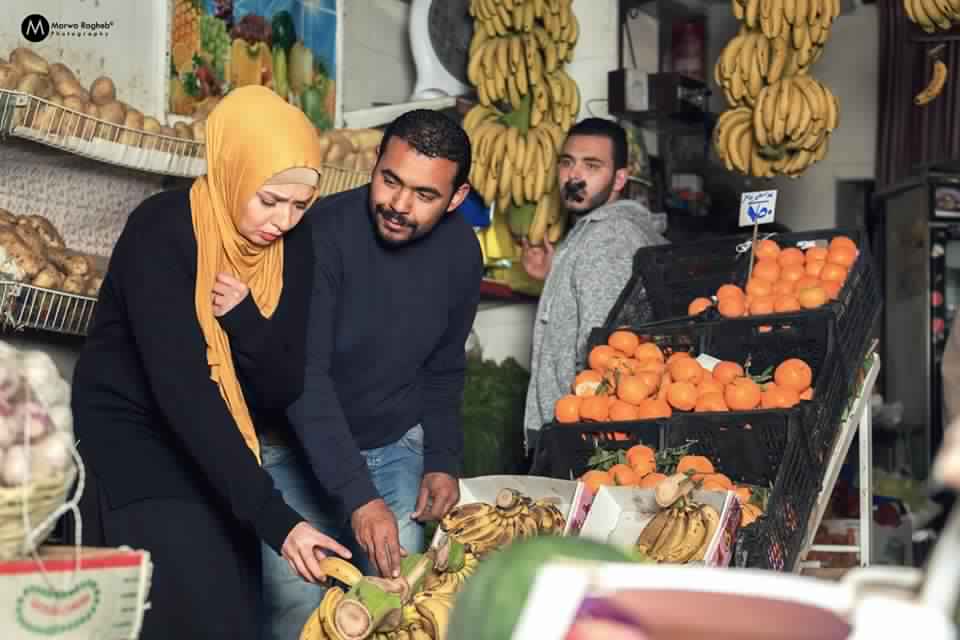 Harassing phone calls, ogling, catcalls, comments, flashing sexual organs, touching, walking behind and sending unsolicited sexual photographs all constitute sexual harassment.
The terminology is often ambiguous in Egypt and in Arabic, presenting an additional challenge to combatting a crime many still believe as problematic as it is.
"NGOs have worked on framing forms of sexual violence and making clear distinctions between concepts such as 'taharrush' and 'ekhtessab'. However, the reach of the NGOs is not that broad; if this work is being taken up by the government to frame sexual violence in particular ways or to distinguish its different forms, this would be helpful because they have more reach as they have more access to the population and more resources," says Abdelmonem.
"If you want people to agree on what taharrush is, then this is the work that needs to happen," she adds.
Moreover, anti-sexual harassment activates estimate that bystanders also have a responsibility in fighting sexual harassment in Egypt. What constitutes harassment from one person to the other, nonetheless, is relative.
A new campaign, a new vision
Accordingly, for the first time in Egypt, a coalition of partners including governmental institutions, donor entities, media entities and celebrities have united to launch an awareness raising campaign to combat sexual harassment in Egypt.
The campaign was produced by the multi-award-winning social start-up Bassita and mostly funded through the support of leading Egyptian real estate developer SODIC although its establishment was also through the help of international organizations such as UNWomen, Orosos Foundation and RATP Dev.
Collaborating together are the Ministry of Investment and International Cooperation, the NCW, the Ministry of Transport, the Ministry of Youth and Sports, donor entities such as the European Union in Egypt, the Agence Francaise de Développement, the Government of the Federal Republic of Germany represented by GIZ, USAID.
It was launched on November 25th, to be on-going for the duration of the 16 subsequent days that mark a time of activism and call for action to end violence against women and girls around the world.
Its main feature, a video to be shared online, features Egyptian actor and musician Hany Adel as well as actress Menna Shalabi encouraging men to support women and for all to fight back against harassers. Unprecedentedly, it emphasizes the role of bystanders in fighting harassers and the importance of recognizing the various forms of harassment that are inflicted.
"The Egyptian society has witnessed changes since concrete actions have been taken to address sexual harassment, and more women are encouraged to speak up. Through this campaign we hope to reach more women and men and to educate the society that sexual harassment is not acceptable and that everyone should stand against it. This behavior negatively impacts the whole community, not only women," states Ms. Blerta Aliko, UM Women Country Representative, in an official press statement.
Furthermore, the Ministry of Sports and Youth has reiterated its support to the cause, with special emphasis being put on enabling women on practicing self defense through provided Wendo classes.
The campaign is composed of offline and online elements inviting the public to support the governments efforts in combating sexual harassment through sharing a video on social media and disseminating calls for action to respond to sexual harassment and other forms of sexual violence against women and girls in public transportation.
---
Subscribe to our newsletter
---