At least 17 people have been injured after an explosion targeted a tour bus and a private vehicle travelling near the Grand Egyptian Museum in Giza.
According to local and international reports, including social media posts, an explosion near the Grand Egyptian Museum – which has not yet opened to the public – left a tour bus with shattered windows.
Initial reports from state media indicate 10 Egyptians and seven South Africans were among those injured.
According to media reports, two vehicles – a tour bus and a private vehicle – were impacted by the explosion. The tour bus was carrying 25 people while the private vehicle was carrying four people.
The extent of the damage remains unclear. However, photographs from the scene show shattered windows on the bus while individuals roam around the overly intact bus.
Security forces and ambulances rushed to the scene of the explosion within minutes of the incident.
The road near the Grand Egyptian Museum is often popular with tour buses travelling to and from the Great Pyramid of Giza complex and other nearby antiquity and historic sites.
The Grand Egyptian Museum is set to open in 2020 and will be the largest archaeological museum in the world, housing many of Egypt's treasures. It has not been harmed following the explosion of the device.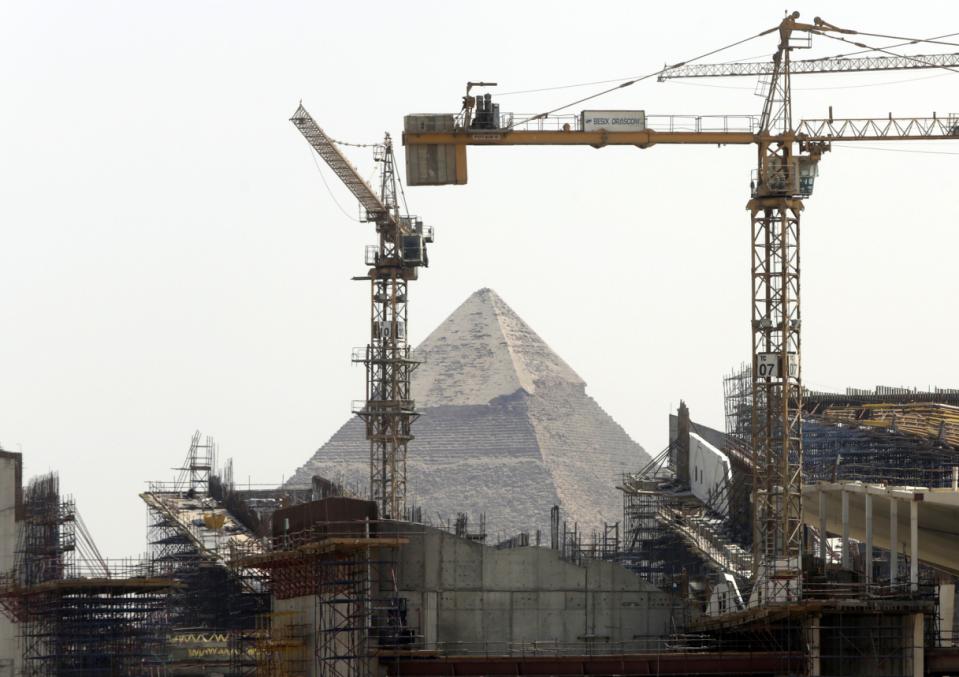 Authorities have rushed to claim that the situation is under control although no group claimed responsibility for the attack and the culprits have yet to be apprehended.
This is Egypt's second attack at the same location within six months. In December, a roadside bomb hit a tourist bus near the Giza Pyramids, killing four and injuring a 11 others.
The tourist victims were of Vietnamese origin while some Egyptians were also injured namely the bus driver and the guide.
Egypt's Ministry of tourism and the government at large have been aggressively promoting Egypt as a safe destination for tourists, a considerably effort considering tourism is one of the nation's strongest sectors in the economy.
The number of tourists soared in 2018 and is expected to reach new highs in 2019 ; as such, authorities has implemented tight security measures to prevent any disturbance or attacks.
In June 2018, the annual Gallup Global Law and Order ranked Egypt the 16th safest country in the world, outranking both the United States, the United Kingdom and the entire African continent. Egypt was also deemed safer than popular European tourist destinations such as France, Italy, Turkey and Germany.
Main image courtesy of CNN. 
---
Subscribe to our newsletter
---