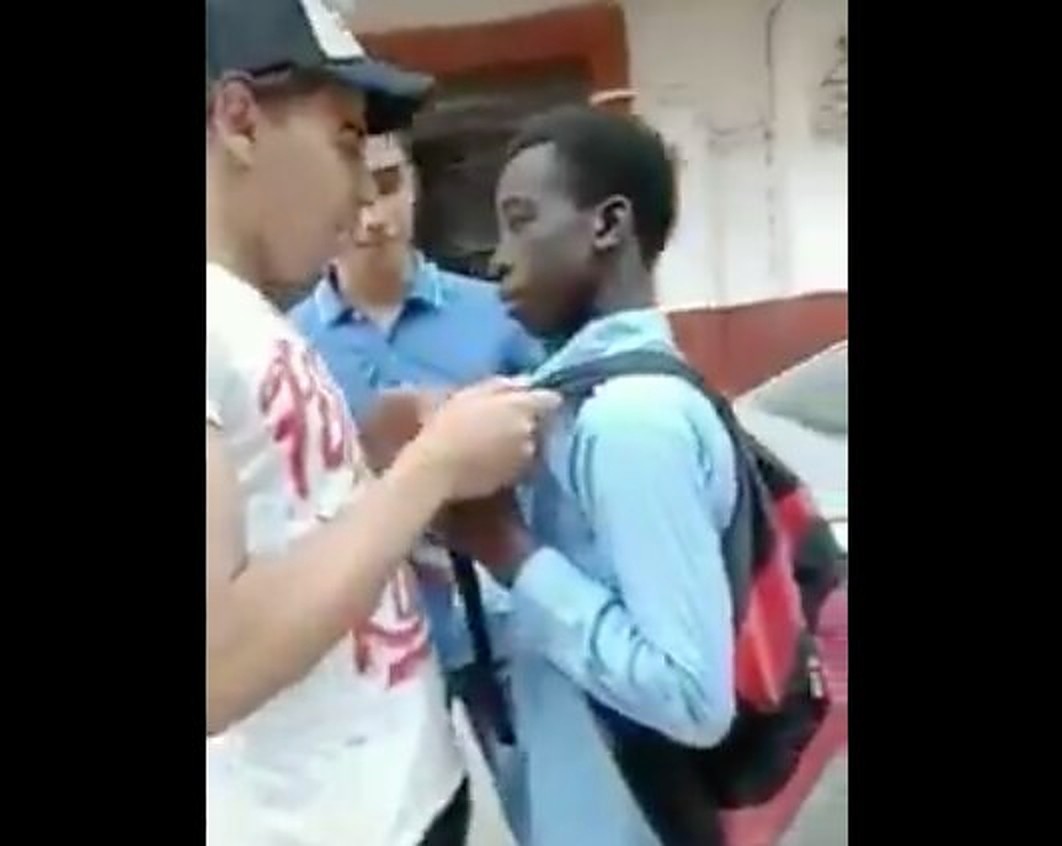 A video shared on the Tik Tok application showing a South Sudanese refugee student ridiculed and humiliated in Egypt sparked public anger on social media.
The video shows two young boys, one of them named Sayed Hassan, verbally abusing and bullying a young South Sudanese student as they were mockingly telling him to take "one beautiful photo" with them and refusing to let him leave for school.
Police confirmed on Monday 18 November that the three perpetrators (likely including the person capturing the video) had been arrested but have not yet been charged pending further investigations.
The incident sparked anger on social media as users called for the two young men to be held accountable and legal action to be taken against them.
"This is not bullying. This is an attack on people and an attack on freedoms," one user said in a Facebook post.
Meanwhile in Egypt a #SouthSudanese refugee student is ridiculed, humiliated and is stripped off his phone, books and bag. Even in refuge there is no peace @RadioMiraya @AnaTabanSS I have no words pic.twitter.com/SXMyaB93jt

— Ayak Chol Deng Alak (@ayak_abyei) November 17, 2019
In response to the huge public reaction, Sayed Hassan posted another video with the South Sudanese student claiming that the incident was merely a 'joke' and that they were both good friends, apologizing if he caused any offense.
Racism in Egyptian Media
Earlier this year, Egyptian actress and comedian Shaimaa Seif faced backlash after appearing in an episode of the Ramadan prank program 'Shaklabaz' wearing blackface to portray Sudanese women.
Egyptian actor Maged El-Masry also spat racist remarks towards African women when he appeared on the show 'Sheikh El-Hara' hosted by Basma Wahba, noting that he was 'horrified' at the sight of their dark skin complexion.
The Media Syndicate later banned the show from being aired immediately for breaching 'professional and ethical standards'.
However, racist connotations were also present in old Egyptian cinema, as dark-skinned men were usually seen in roles of a servant for men of higher rank, which normalized the ideas of perceiving darker-skinned people as slaves or of lower rank.
Middle-East History professor at University of Pennsylvania, Eve Troutt-Powell said that blackface has "been a trope in Egyptian entertainment for over a century".
Despite online backlash and debates, racism continues to be normalized behind the facade of "comedy," which trivializes the issue and blocks change of attitudes in society.
---
Subscribe to our newsletter
---