In its largest event to date in the Middle East and North Africa region, Google on Tuesday announced the rolling out of Motorcycle Mode, a feature to help motorcyclists navigate traffic and avoid congested routes, exclusively in Egypt.
"There are four million motorcycles in Egypt, and they move very differently from cars," said Amanda Bishop, product manager of Google Maps, as she announced the launch of the feature.
"To get this right, it took a lot of work. We spent time talking to hundreds of riders about the challenges they face getting around on motorcycles. We've customized routes that include shortcuts and local roads so that motorcycles avoid congestions on highways," Bishop said.
Motorcycle Mode is currently functioning in Southeast Asia. In response to what they learnt from the experience and want to avoid in Egypt, Bishop told Egyptian Streets that when the feature was first launched, one of the challenges was how to detect small alleyways that can be used from those which are not ideal.
As well, Google Maps saw in one market that one of the ways they can get tripped up is a hack motorcycle users do, mixing the Motorcycle Mode feature with using toll roads they are not allowed on.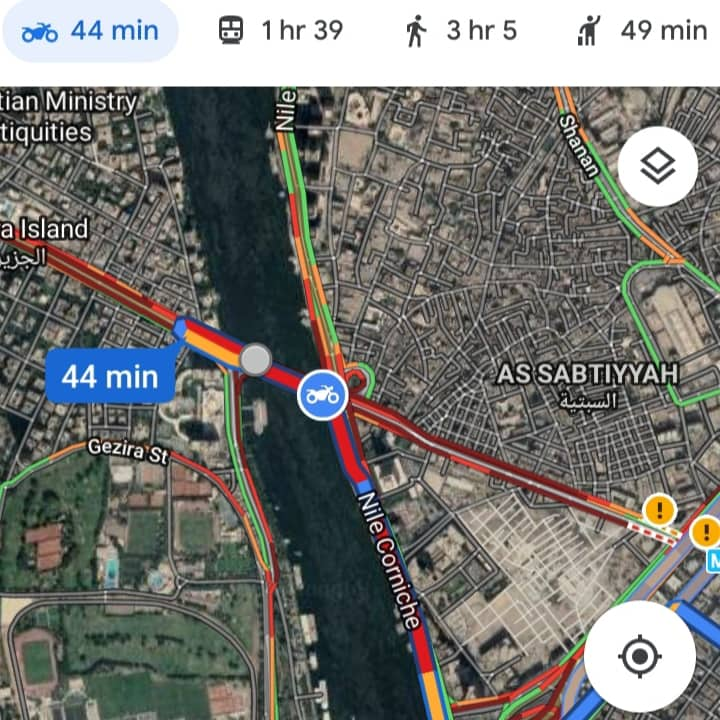 Google Maps paid a lot of attention to safety, Bishop stated. They considered a user interface that could be mounted on the handlebar, which would have been much more simple. However, they abandoned that, and decided to try to make the route overview memorable through marking landmarks along the way. There is also voice navigation to avoid distraction from driving.
In talking about the behind the scenes of how Google Maps developed this feature, Bishops said that Google Maps used known travel times of tens of thousands of anonymous motorcycle riders, combined it with their real time data on travel conditions, and used machine learning to build a model that provides significantly better and customized arrival times that reflect the speed at which motorcycles travel.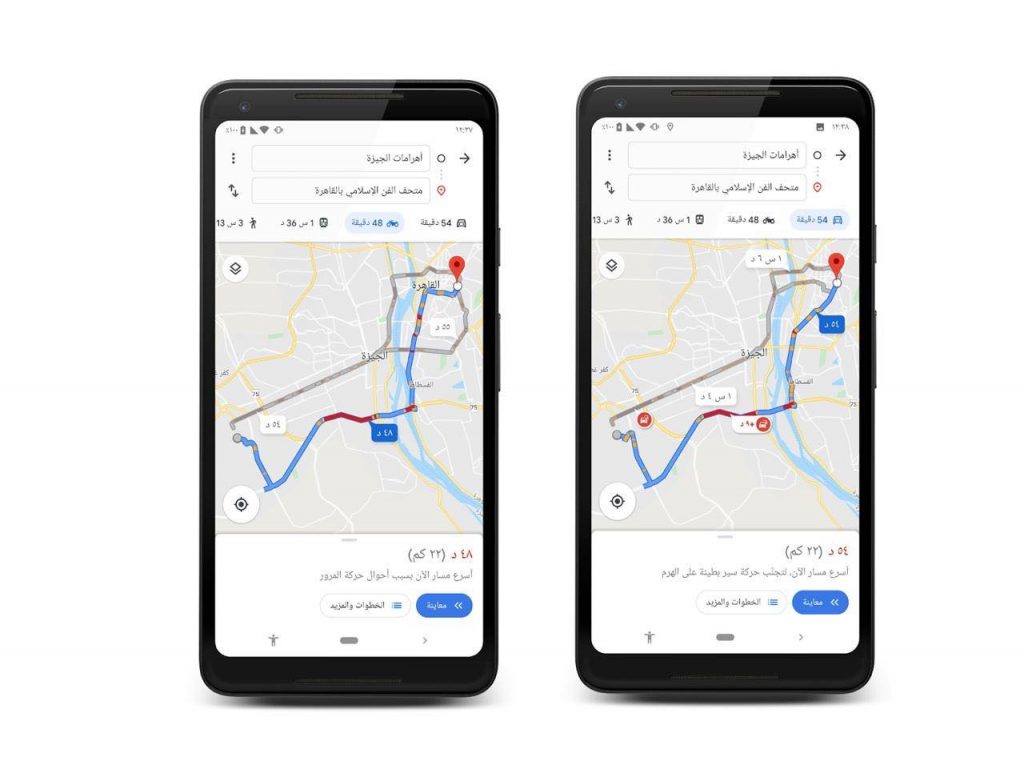 The Motor cycle Mode will be launching in Algeria and Tunisia next, Bishops announced.
Google Maps also launched Stay Safe, a feature that gives users an "off-route alert" when a driver has deviated from the suggested route by more than 500 meters, with an option to share live trip update with friends and family.
Stay Safe is targeted at passengers of taxis, ridesharing, and all the ways you might get around when someone else is driving. In the case of rideshares, which is considered safer than a regular taxi, users would book a rideshare, get in, open Google Maps, enter their destination again and follow it along the way. This is a common behavior.
Instead of having to sit there and stare at Google Maps, which uses battery and makes a person on alert, a passenger can put their phone away and get a notification if the driver deviates from the Google route.
The feature can also be shared with friends and family to get a notification if a deviation occurs.
"It is a small step but it is an important step, and hopefully just the beginning of what you will see from us with regard to go how to keep people safer," said Bishops.
Main image courtesy of Flickr/ Thom Chandler.