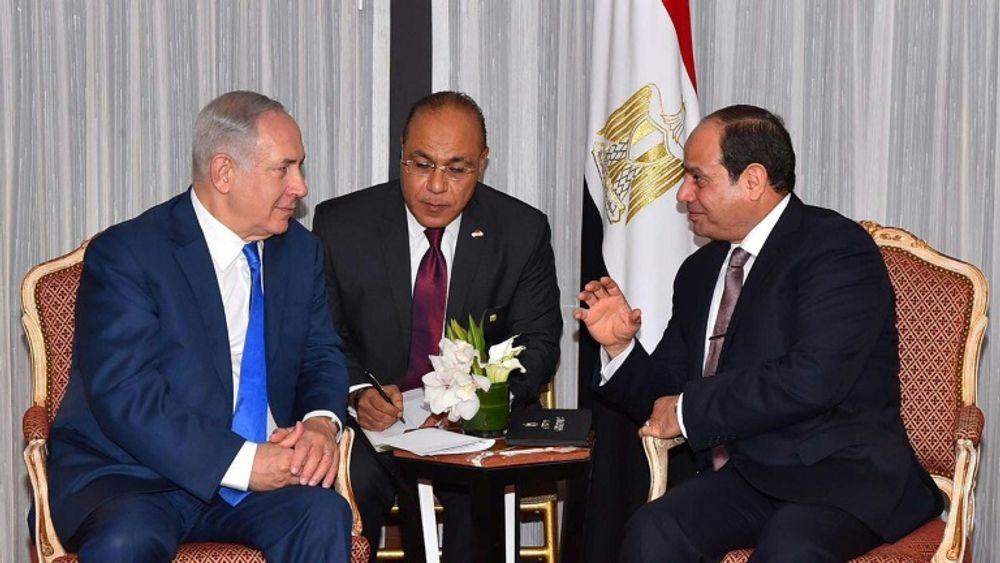 Egyptian President Abdel Fattah al-Sisi congratulated Israel's Prime Minister Benjamin Netanyahu on re-assuming the position of prime minister and forming a new government, on 1 January.
The lauding came as part of a phone call made by al-Sisi to Netanyahu, where he stressed Egypt's "keenness to continue intensified efforts" on all fronts relating to the Palestinian cause. The president also emphasised the vitality of achieving peace and stability for both Palestine and Israel, in order for the prosperity and security of the wider region.
Additionally, al-Sisi stressed the importance of refraining from unilateral measures that would lead to regional complications and tension.
Netanyahu has been Israel's longest serving prime minister, returning for his sixth term on Thursday, 30 December. As the head of a far-right government coalition arising out of his Likud party and extreme nationalist Orthodox Jewish allies.
The Israeli prime minister first came to power in 1996 through 1999, before returning from 2009 through 2021. He was ousted in June 2022 after the Knesset voted to form a new government under Naftali Bennett.
Despite condemning Israeli violence against Palestinians, particularly in Jerusalem, Egypt and Israel remain strong in their bilateral relations. Historically, Egypt was the first Arab country in the region to recognize Israel's legitimacy as a state in 1979.
---
Subscribe to our newsletter
---