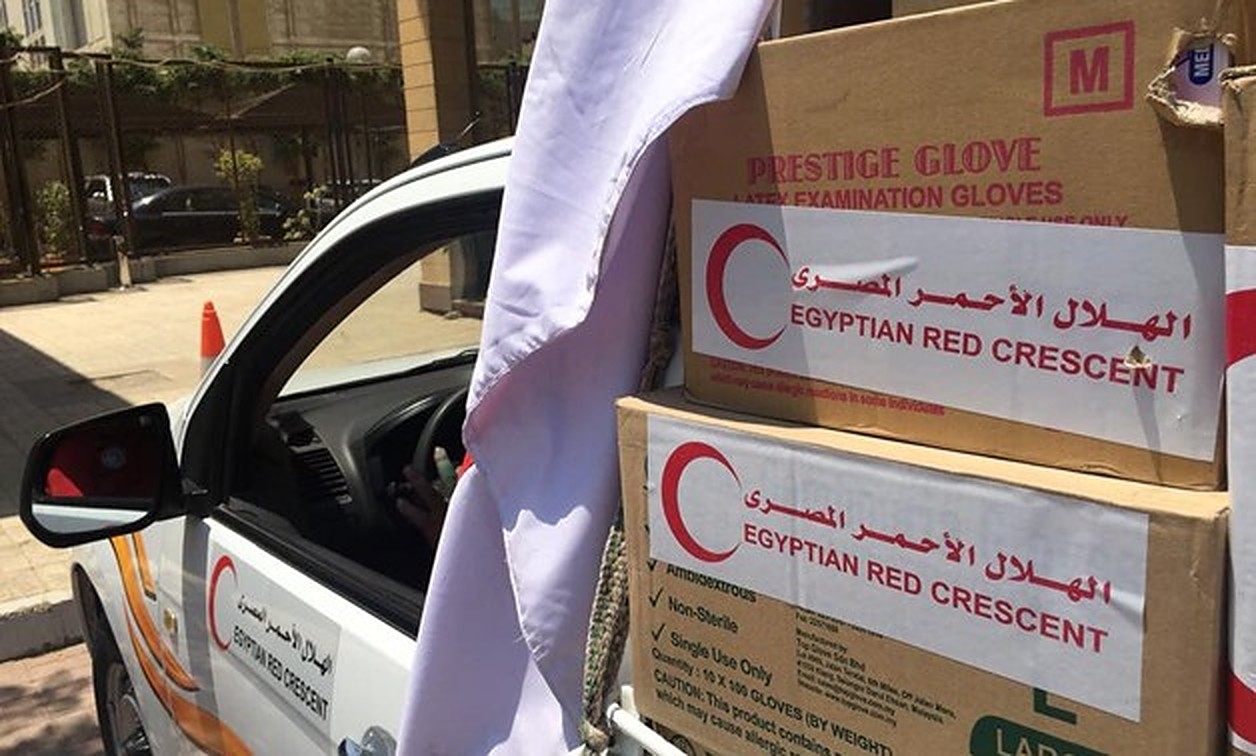 To provide assistance to individuals in Sudan near the Arqin border — a crossing between Egypt and Sudan — the Egyptian Red Crescent (ERC) announced in a statement released on Monday, 24 April, that it had established a hub for relief and emergency services.
The services include psychological support, provision of medicine, snacks, telephone and online communications, transportation arrangements, family ties restoration, as well as first aid to passers-by.
There is also a meeting point for passers-by in Aswan, where the same services will also be provided for those that arrive in the city.
In the case of the conflict escalating in Sudan, the ERC is discussing the establishment of safe passages in coordination with the International Red Cross and Red Crescent movement.
On April 23, the Egyptian Ministry of Foreign Affairs issued a statement instructing Egyptian residents living in Sudan to leave the nation due to the ongoing armed situation there.
Mohamed Al Gharawy, who worked as an administrative assistant at the Egyptian embassy in Sudan, was killed on Monday, April 24, according to a statement released by the Egyptian Ministry of Foreign Affairs. The statement did not mention the details of his killing, nor did it name a perpetrator.
The United States and Saudi Arabia brokered a nationwide ceasefire, the fourth attempt to lower tensions and stop hostilities after earlier attempts were unsuccessful. However, gunshots were already heard hours after the ceasefire.
What is happening in Sudan?
The Sudanese Armed Forces (SAF) and the Rapid Support Forces (RSF) — a paramilitary group that operated as a militia during the height of the Darfur conflict but was recently incorporated with the formal military — have been engaged in combat since early on Saturday, 15 April, in Sudan.
The RSF posted a video of Egyptian soldiers who had "surrendered" themselves in Merowe on Saturday afternoon. The video depicts several men sitting on the ground and wearing Egyptian army fatigues.
As a result of the coordination efforts carried out with Sudanese parties and the International Committee of the Red Cross, Egyptian troops had already arrived at the Egyptian Embassy in Khartoum.
---
Subscribe to our newsletter
---