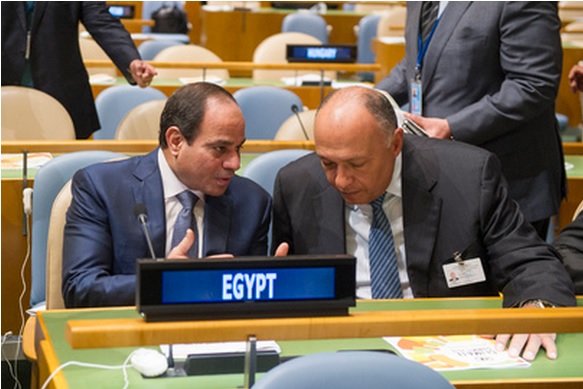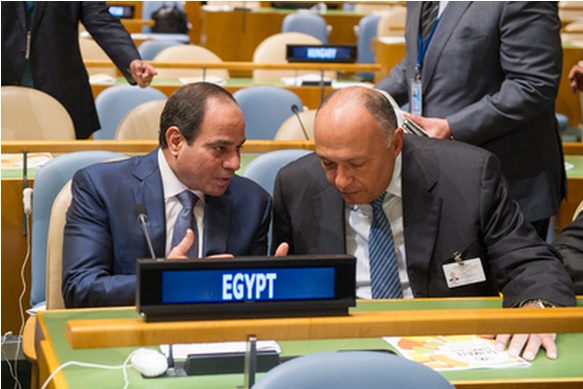 Egyptian president Abdel Fattah El Sisi met with several heads of states and other important political figures in New York ahead of the 70th session of the United Nations General Assembly. Below is a list of some of the most important meetings and their outcomes.
German Chancellor Angela Merkel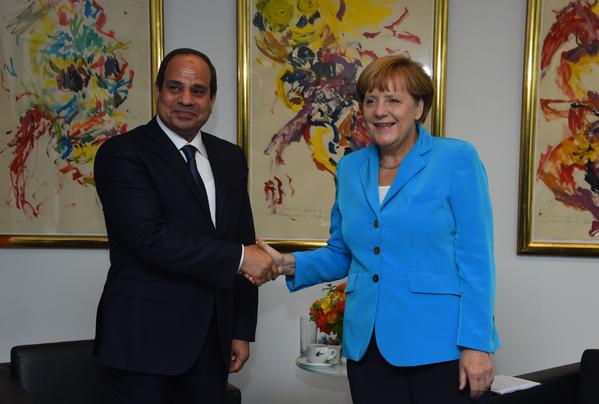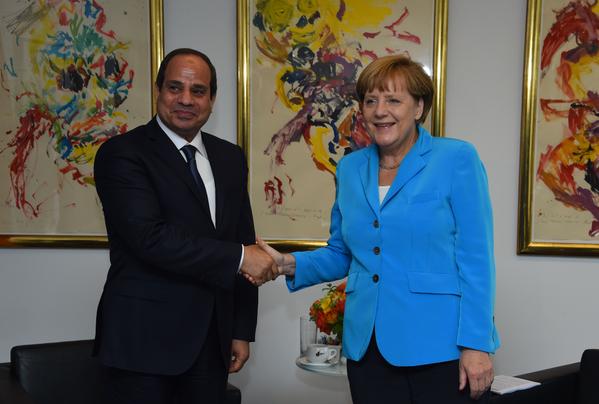 Sisi and Merkel discussed regional developments such as the international refugee crisis and the latest Israeli attack on Al-Aqsa mosque in East Jerusalem, according to presidency spokesman Alaa Youssef. The two state leaders also highlighted and praised the strength of political and economic relations between Egypt and Germany.
Australian Foreign Minister Julie Bishop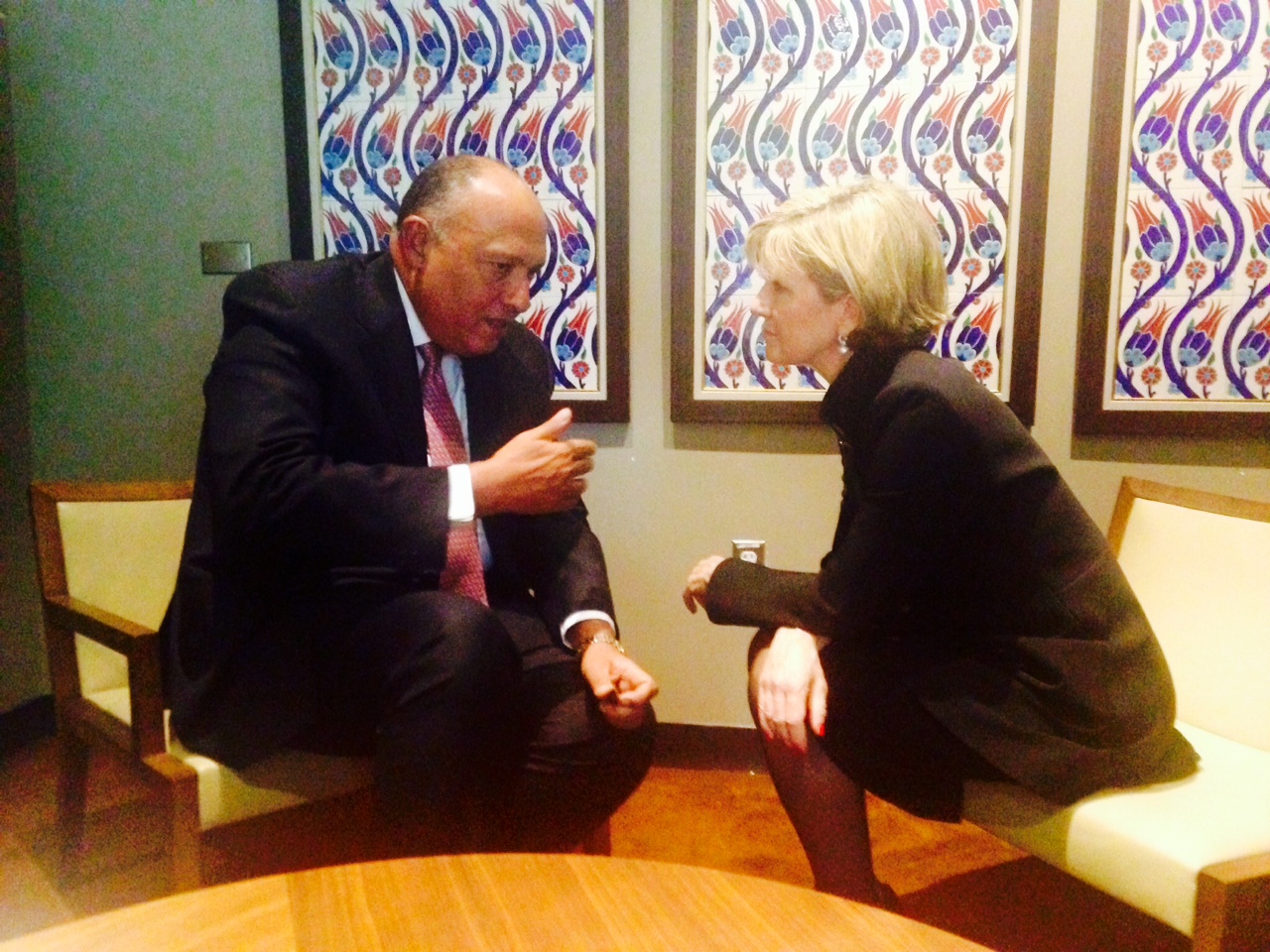 During her meeting with Sisi and Egyptian Foreign Minister Sameh Shoukry, Bishop focused on the case of Peter Greste, an Australian Al-Jazeera journalist who was deported from Egypt after being sentenced to seven years' imprisonment. Earlier this week, Sisi issued a presidential pardon calling for the release of 100 political prisoners, but Greste was not among those pardoned. Sisi was originally scheduled to meet with Australian Prime Minister Tony Abbott, but Abbott ceded the prime ministership last week to Malcolm Turnbull, who was unable to travel due to domestic issues.
Indian Prime Minister Narendra Modi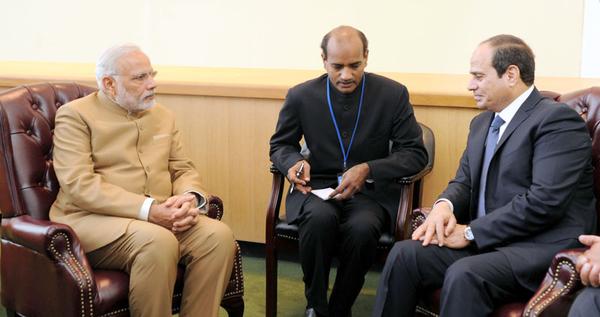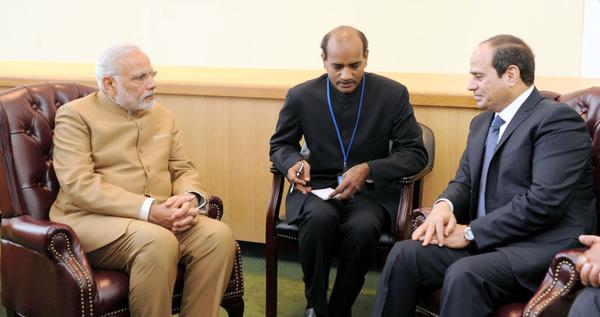 In their first meeting, the Indian and Egyptian heads of state exchanged views on counterterrorism, in addition to potential business and economic cooperation between the two countries. Modi reportedly expressed his interest in Indian investment in Egypt's recently opened Suez Canal Axis.
World Economic Forum Founder and Executive Chairman Klaus Schwab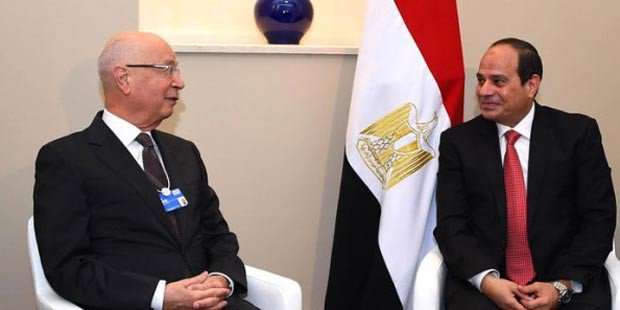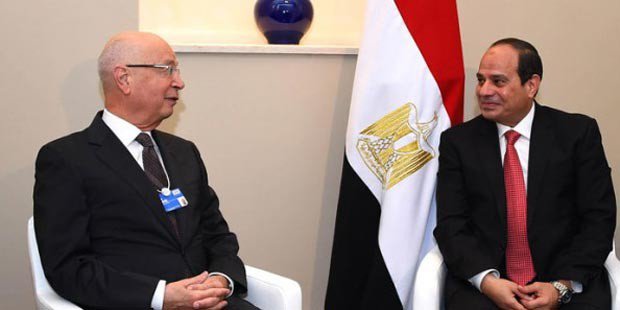 Schwab and Sisi's dialogue revolved largely around Egypt's stability and how the country will fare in the WEF's annual competitiveness report. Schwab reassured Sisi that Egypt has made progress since January of this year, when the WEF meeting took place in Davos, while Sisi emphasized the importance of cooperation with the WEF ahead of the Forum's meeting scheduled to take place in Sharm El Sheikh next year.
Irish Prime Minister Enda Kenny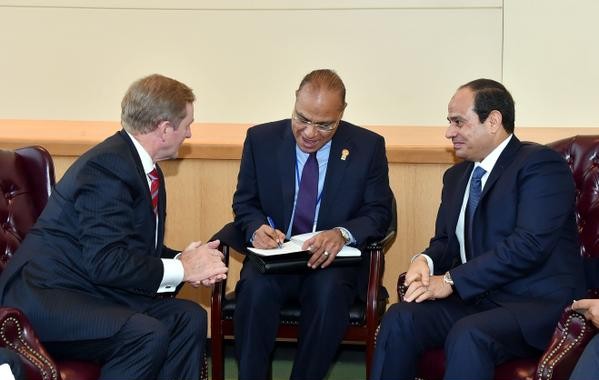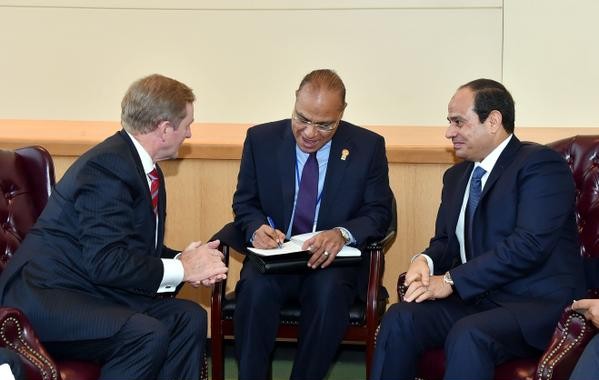 According to a press release from the Egyptian presidency, Kenny lauded Sisi's approach to combating terrorism in Egypt and voiced his hopes for security and stability in Egypt and the Middle Eastern region. The two leaders also negotiated methods to increase their countries' bilateral relations in an array of domains, including agriculture and technology.
Sisi also met with the presidents of Romania and Mali, and is scheduled to meet with French president François Hollande on Monday.
---
Subscribe to our newsletter
---