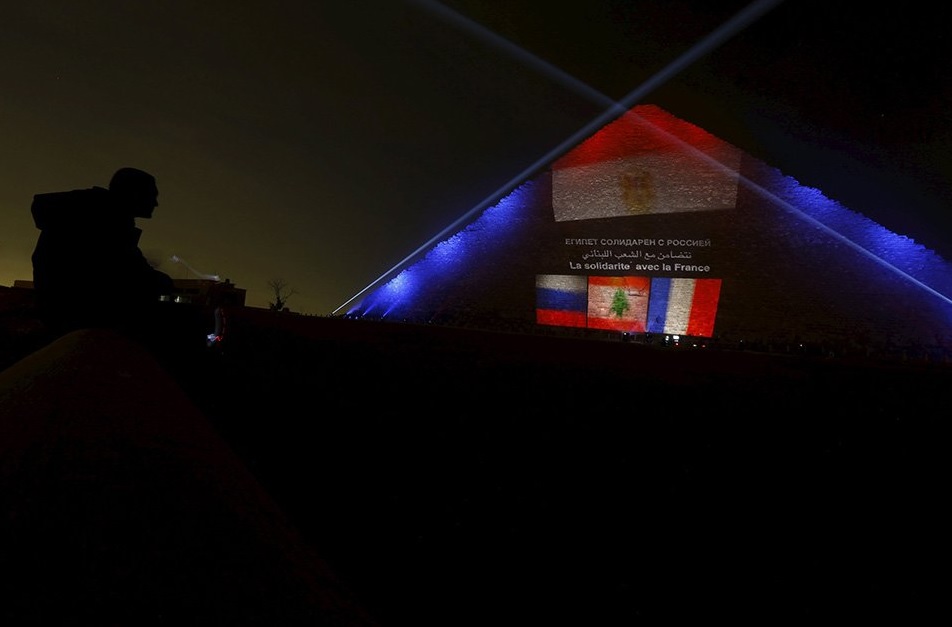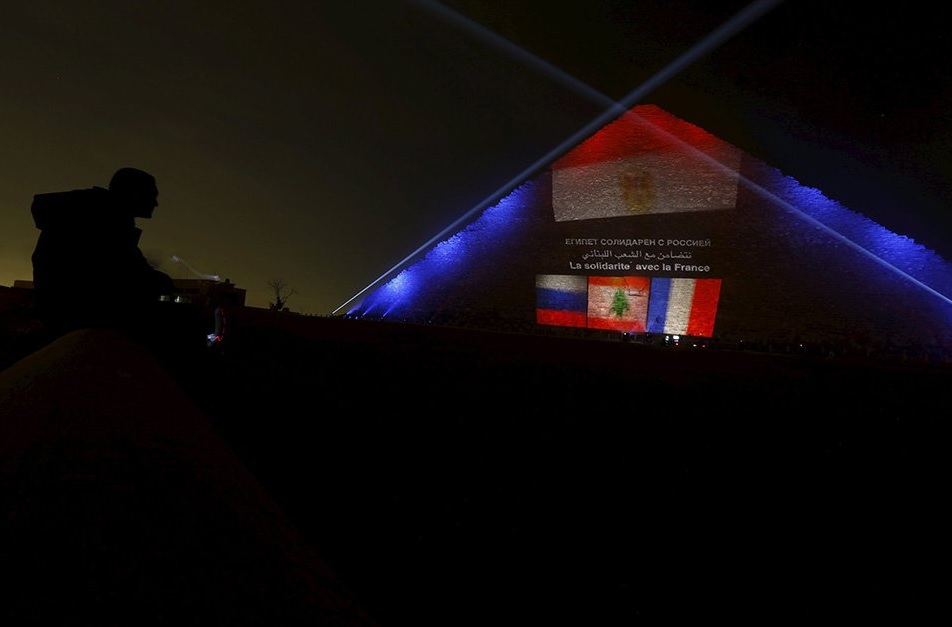 As monuments across the globe changed their colors to red, white, and blue to mourn those killed in the deadly Paris attacks, Egypt's Pyramids were lit up with the flags of France, Lebanon and Russia.
"La solidarite avec la France [solidarity with France]," read big white text that was illuminated on the Pyramids with the flags of Egypt and the three countries. White text also appeared to show solidarity for Lebanon and for Russia.
The lighting then changed to highlight each of the countries, with a message written in their native language that translates to "We stand with the people of Lebanon" and "We stand with the people of Russia."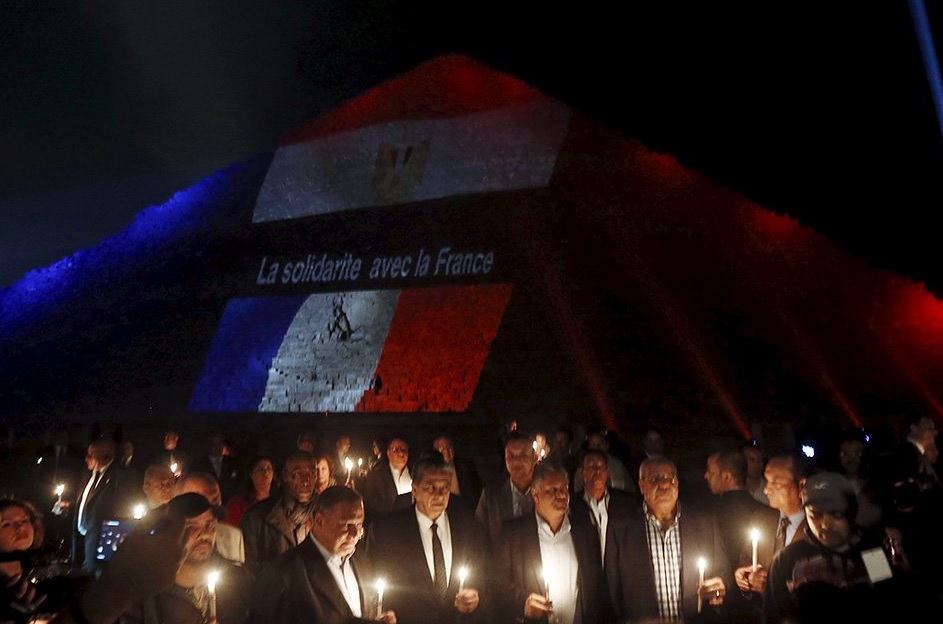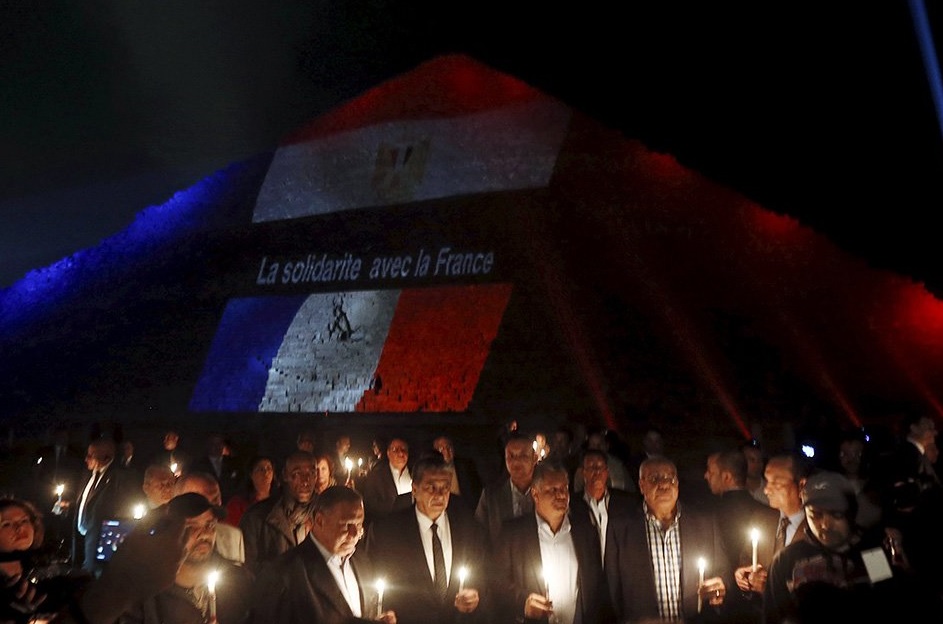 In the shadows of the Pyramids, lit up by the moon and the sound and light show, people held candles in memories of those killed in the past month.
PHOTOS: #Egypt commemorates victims of terror with #French, #Russian, #Lebanese and #Egyptian flag on Giza Pyramids pic.twitter.com/oZUOq4NwyR

— Conflict News (@Conflicts) November 15, 2015
A deadly twin suicide bombing in Beirut had killed at least 40 people earlier this week. Meanwhile, last month a Russian airplane crashed in Egypt's North Sinai, killing all 224 passengers on board.
According to Egyptian authorities, the lighting up of the Pyramids was meant to show solidarity with all victims of terrorism across the globe.
After the recent Paris attacks, which left more than 120 killed, Egypt's President Sisi reiterated Egypt's unwavering support for France and the international community in combating terrorism which he said "knows no religion or limit."
---
Subscribe to our newsletter
---